You can use convert to quickly exchange one crypto for another. For example, you can convert BTC to ETH directly instead of selling BTC for USD and then buying ETH with USD.
To convert crypto, log in to your Okcoin account. On the home screen, you can find Convert under the central Move money button.
Once you're logged in and on the home screen, find the Convert button.
If Convert isn't one of the four buttons on your home screen, select More before selecting Convert.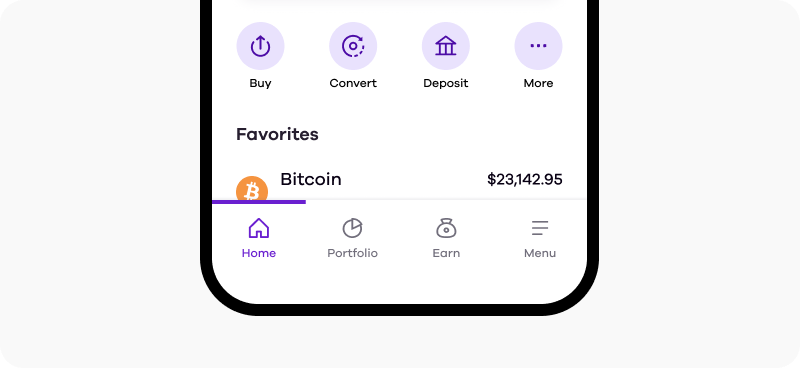 Selecting Convert from the home screen
From the home page select

Convert

.

Select the crypto you want to convert from. You'll only be able to select crypto available for conversion.
Select the crypto you want to convert to.
Enter how much you want to spend in cash or how much you want to get in target crypto, then select Preview convert.
Preview the convert summary and select Convert if everything looks good.
Do I have to pay any fees to convert crypto?
We don't charge any trading or service fees for crypto conversion.
We include a spread in the live exchange rate. It's the difference between the current crypto prices and the prices we use to calculate the rate. Spread helps us to lock the exchange rate for some time and convert crypto for you without disruptions.
Note - When you convert crypto, we use the exchange rate instead of the cash value. The exchange rate depends on the market conditions, and you can check it before confirming the conversion.
Why couldn't I convert crypto?
Sometimes, we can't convert crypto due to market factors. One of the most common reasons is that we don't have enough liquidity for the crypto you're converting to.
To fix it, wait a bit and then try converting again. You can select View activity and then Try again if you get this error.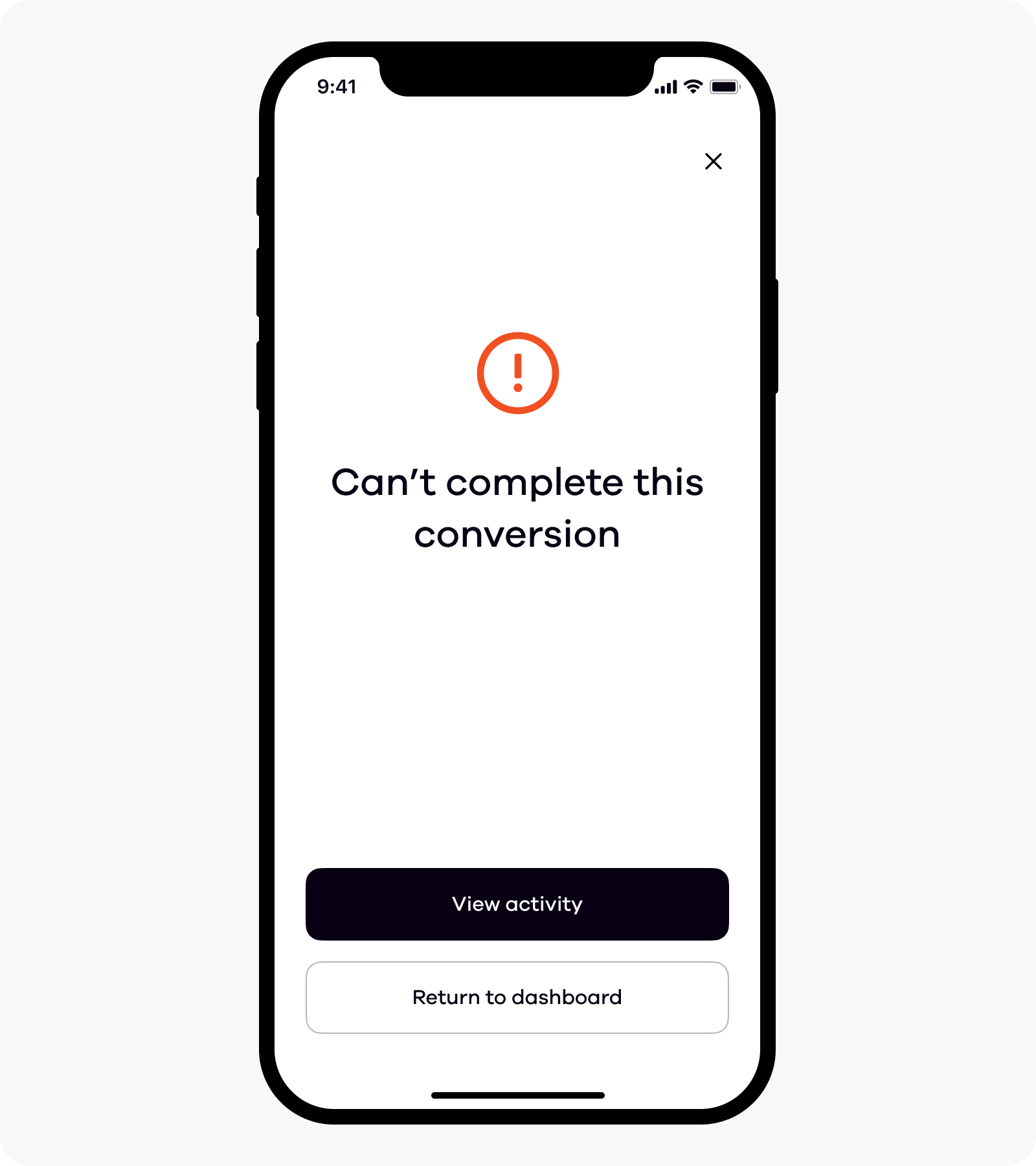 Getting the conversion error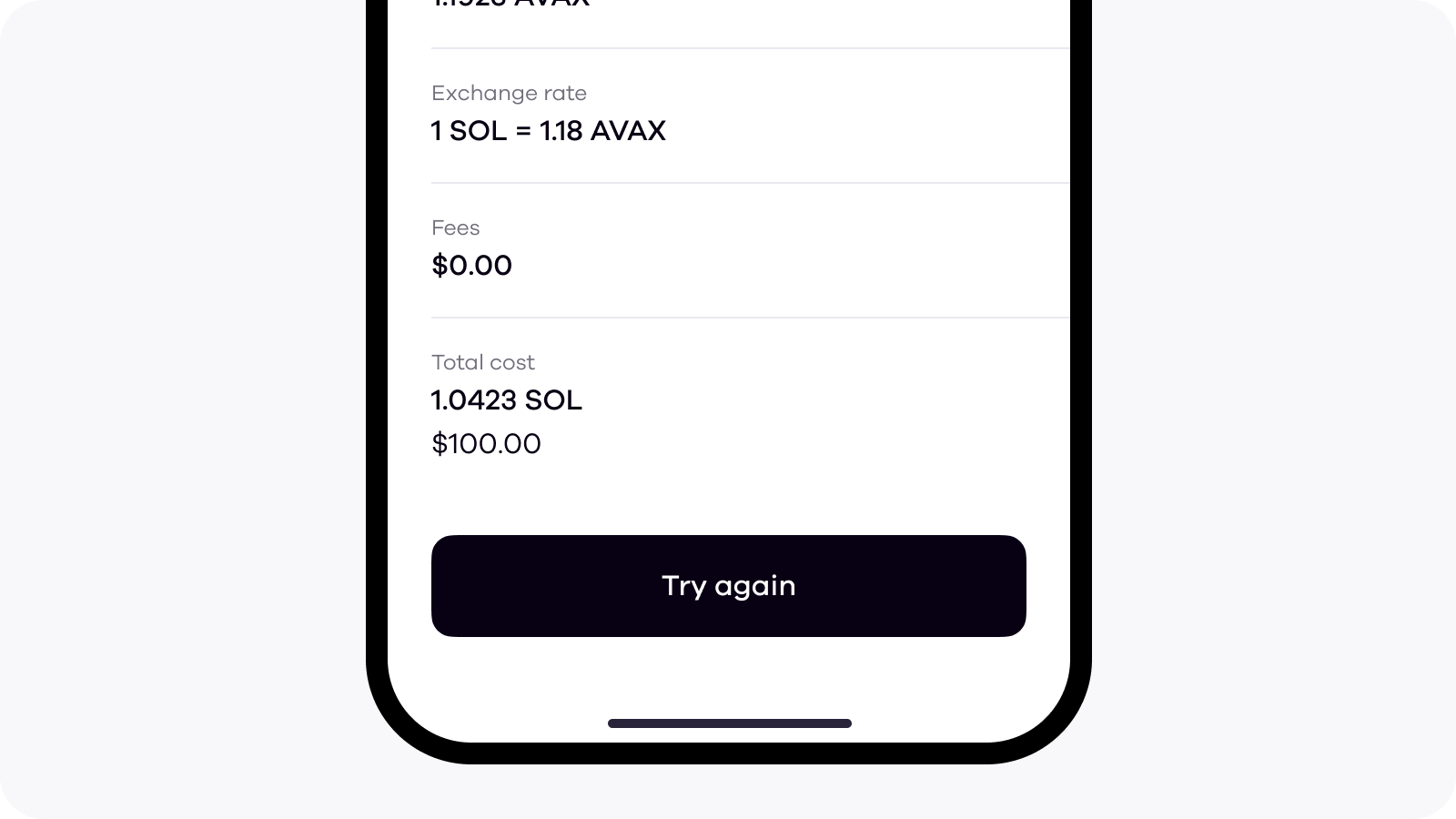 Checking incomplete conversion summary