You can manage your account Settings on the Okcoin app. Here's how to find them:
Log in to your Okcoin account on the app.

Tap the top-left hamburger menu.

Tap Settings.
There, you can find your profile info, security and language settings, recurring purchases, your identity verification status, access to customer support, and Pro mode toggle.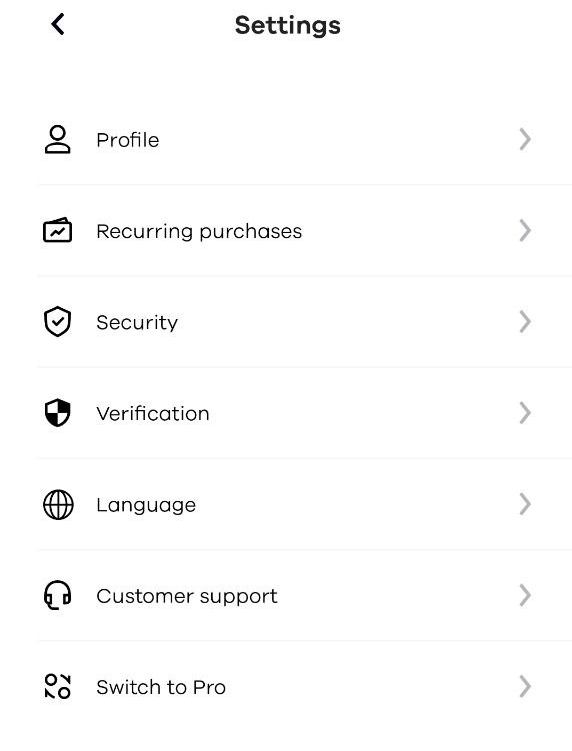 Viewing the Settings menu
Profile
Under the Profile tab, you can find your profile info:
Full legal name

User ID

Email

Phone number
You can also quickly change your mobile phone number from this tab.
Recurring purchases
This tab helps you manage your recurring purchases. You can set new purchases to buy a little crypto at a time with small, regular orders. You can also review, pause, and resume your previous recurring purchases.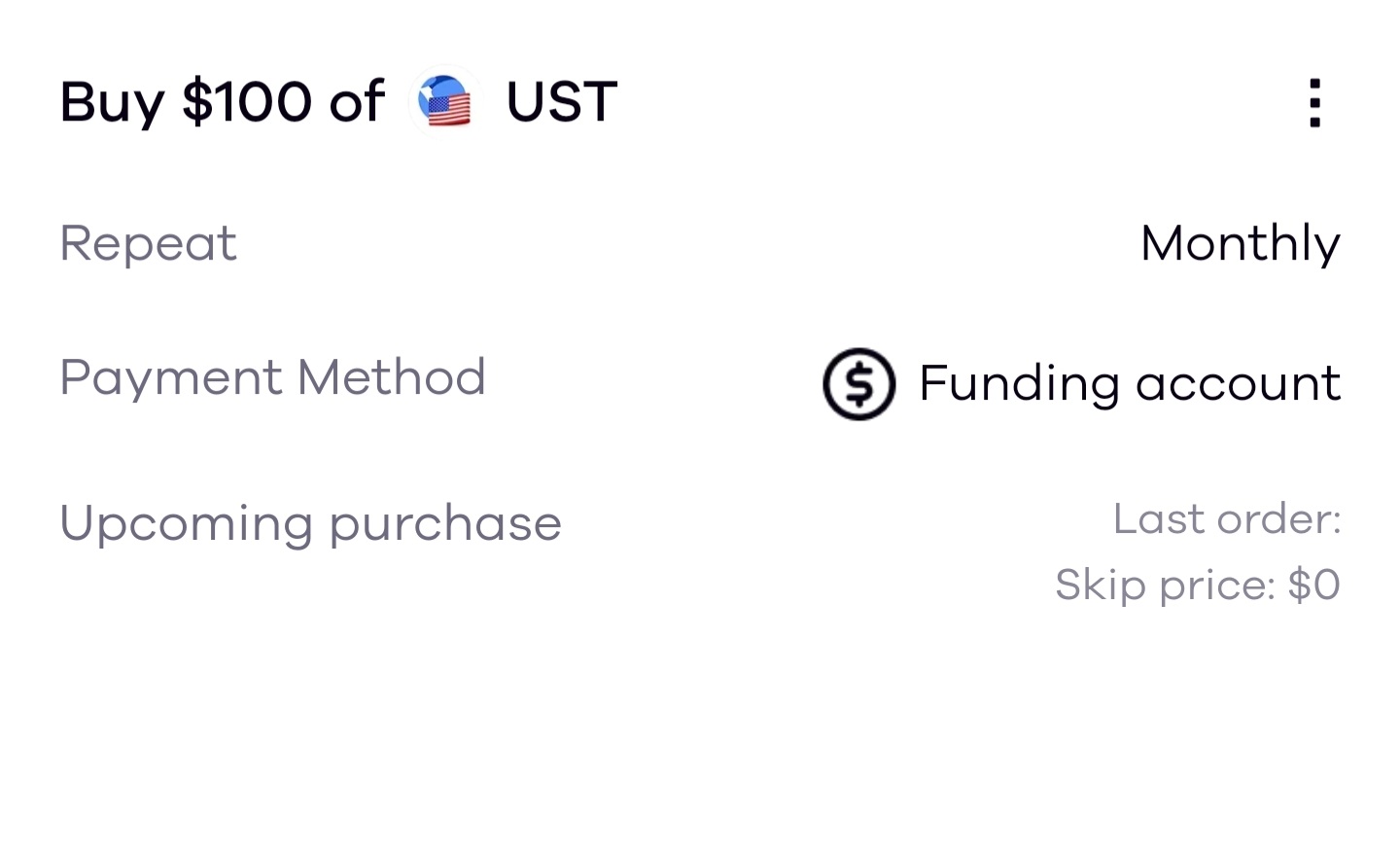 Managing an active recurring purchase
Security
Under the Security tab, you can manage your security settings:
Enable or disable fingerprint or another compatible biometric setting for logins.
Set and change your login password.
Enable or disable 2-factor authentication for logins and withdrawals.
Link and update your authentication app for withdrawals and security settings changes.
Set a unique anti-phishing code added to our emails (not added to promotional emails).
Learn more about how to protect your assets with our security features.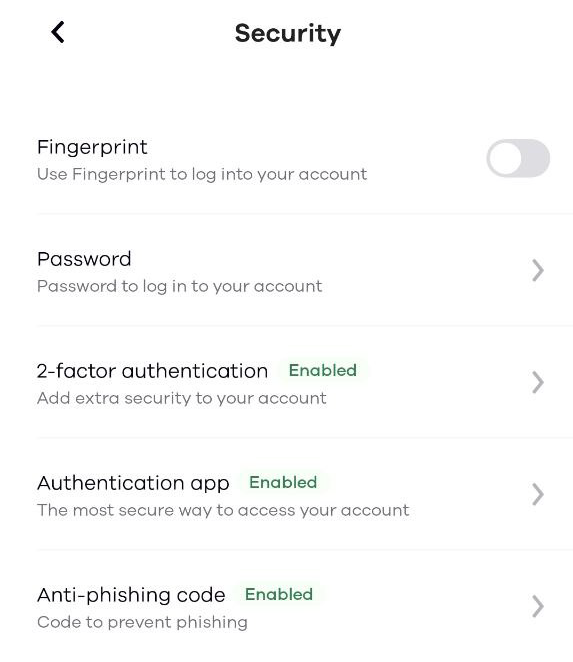 Viewing the Security tab
Verification
Under the Verification tab, you can complete identity verification and check its status. Verifying your identity helps us to protect your account and comply with regulations. Identity verification also helps us generate tax documents for you.
Learn more about how to verify your identity.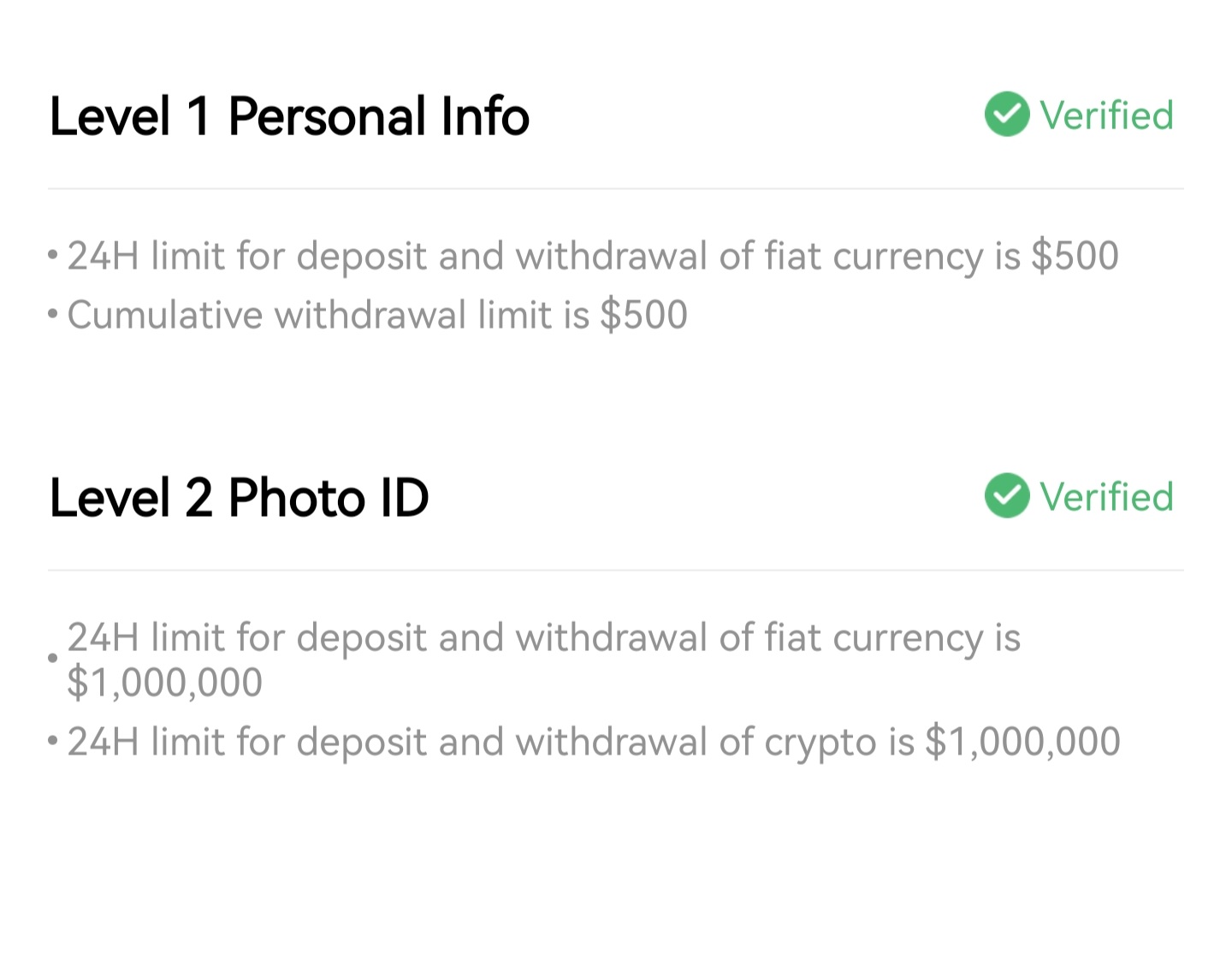 Checking verification info
Language
Under this tab, you can select the app language. Okcoin is available worldwide, but the app is currently available in English, Español (Latinoamérica), and Português (Brasil).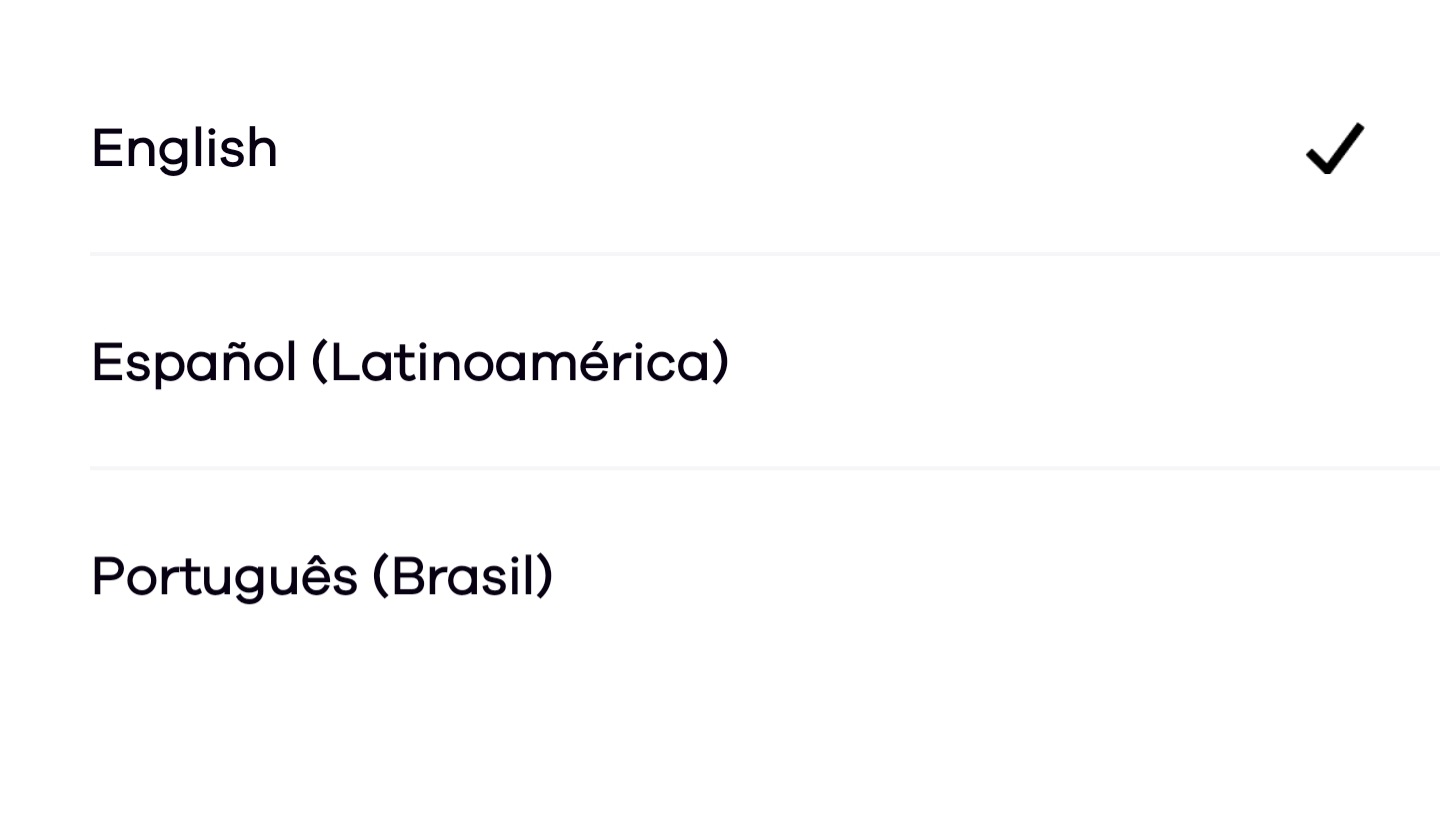 Selecting app language
Customer support
If you have any questions or need help, you can easily reach out to us under the Customer support tab. Tap it to open the chat with one of our support agents. Our team works diligently to help you 24/7. Alternatively, you can contact us at support@okcoin.com.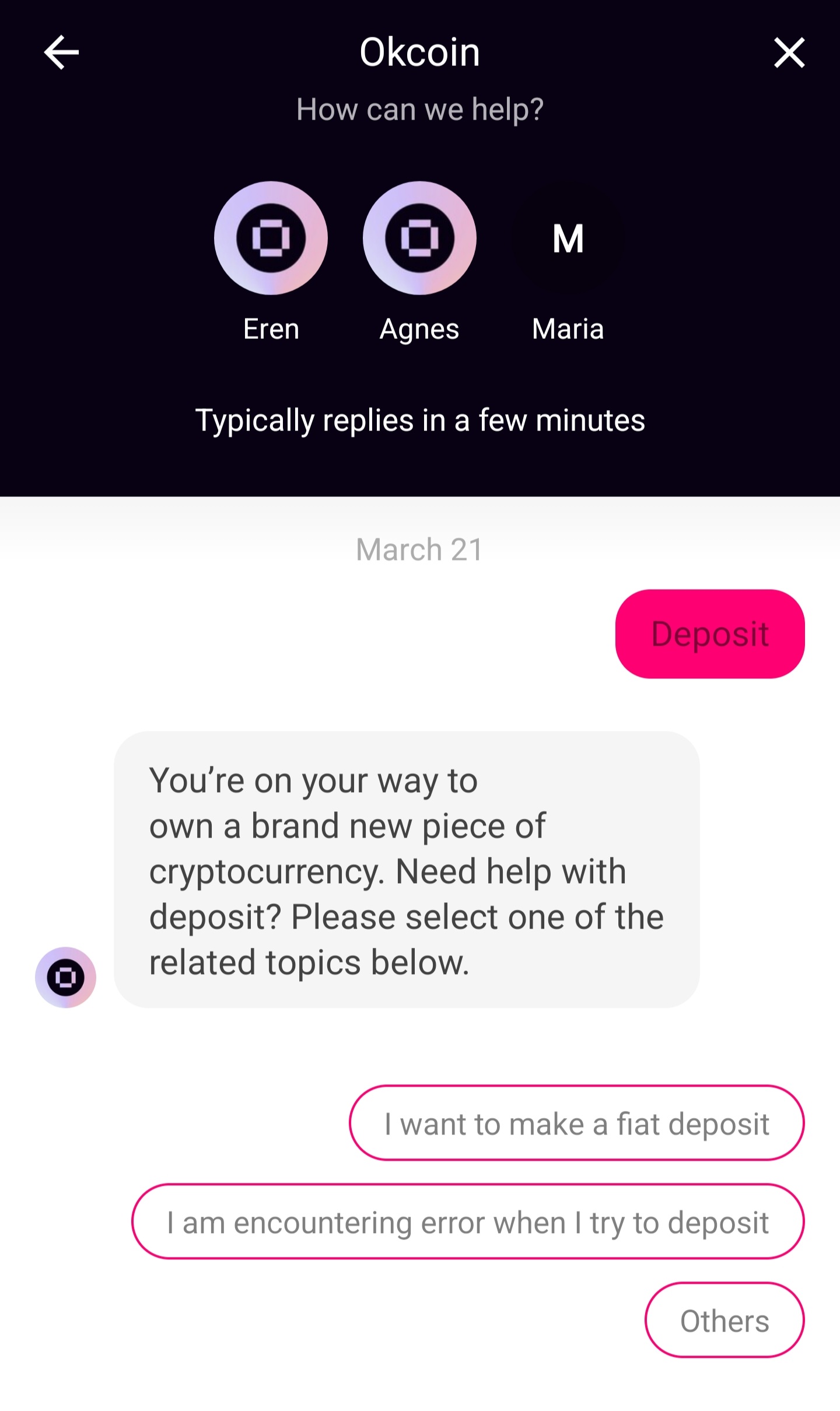 Chatting with our support team
Switch to Pro
If you're interested in more advanced experience, the Pro mode could be for you. Tap Switch to Pro to enable the app mode with detailed markets info and advanced trading features.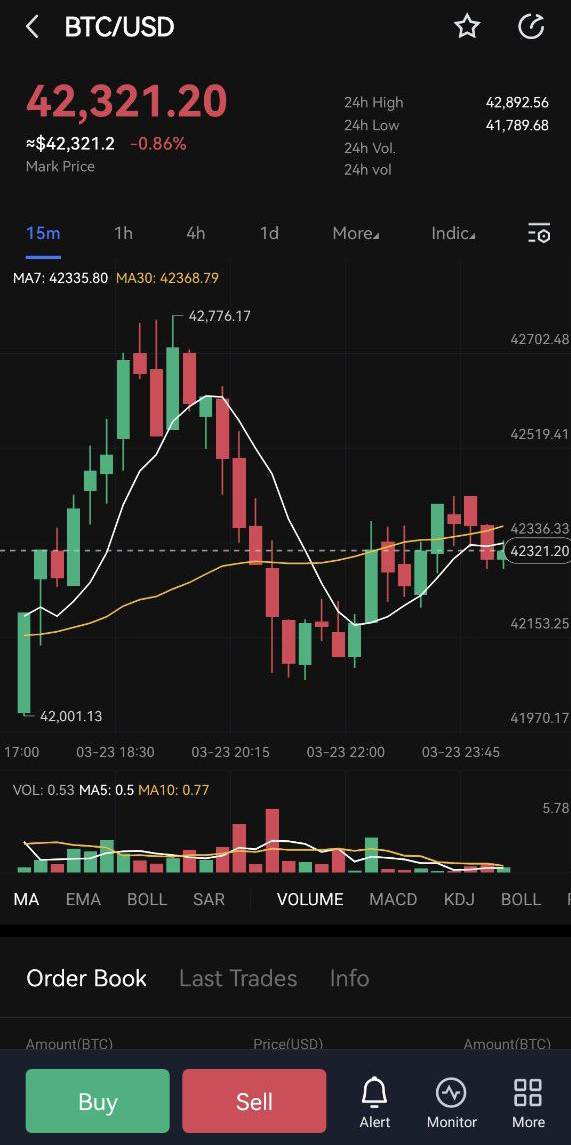 Using the Pro mode trading interface