This overview provides a quick snapshot of your account's financial health.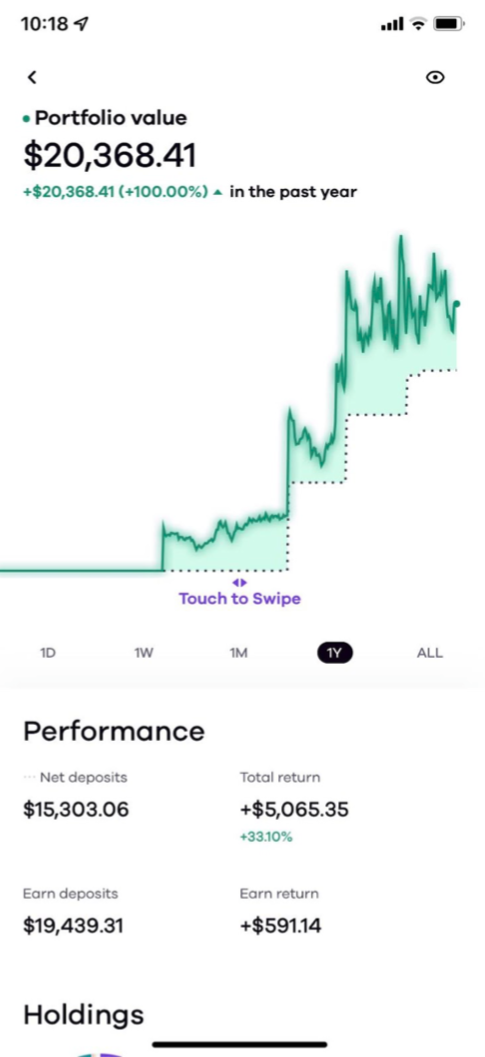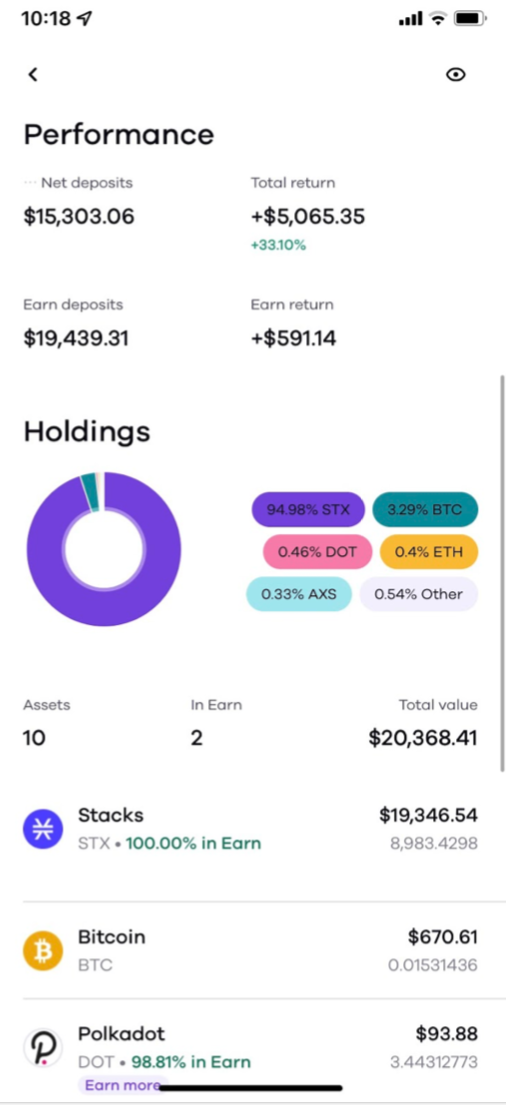 (Your Portfolio in the app)
Net deposits
This is how much you've made on Okcoin to date. It's the sum of your cash and crypto deposits with your withdrawals subtracted from it. To be accurate, we use the historical value of the cryptocurrency at the time you bought or withdrew it.
Total return
This shows how much you've gained or lost, relative to how much you've invested. It's the difference between the current value of your portfolio and your net deposits.