You can convert BRL to USD or USD to BRL on Okcoin (desktop or mobile browser)so you can transact in your preferred currency at any time. We don't charge any fees for conversions, and they usually process instantly.
As you can
deposit or withdraw BRL
on web, if you'd rather perform in-app trades or purchases in USD, the convert option provides a way to exchange some or all of your BRL for US dollars. Alternatively, if you have sold an asset in USD, you can then convert the USD into BRL to withdraw it into your external bank account via a TED transfer.
Getting started
To convert BRL to USD or USD to BRL, log into your account, go to My Assets, navigate to the Funding account tab, and click on Convert from the BRL menu.
Note - this is how you initiate a conversion from BRL to USD and from USD to BRL.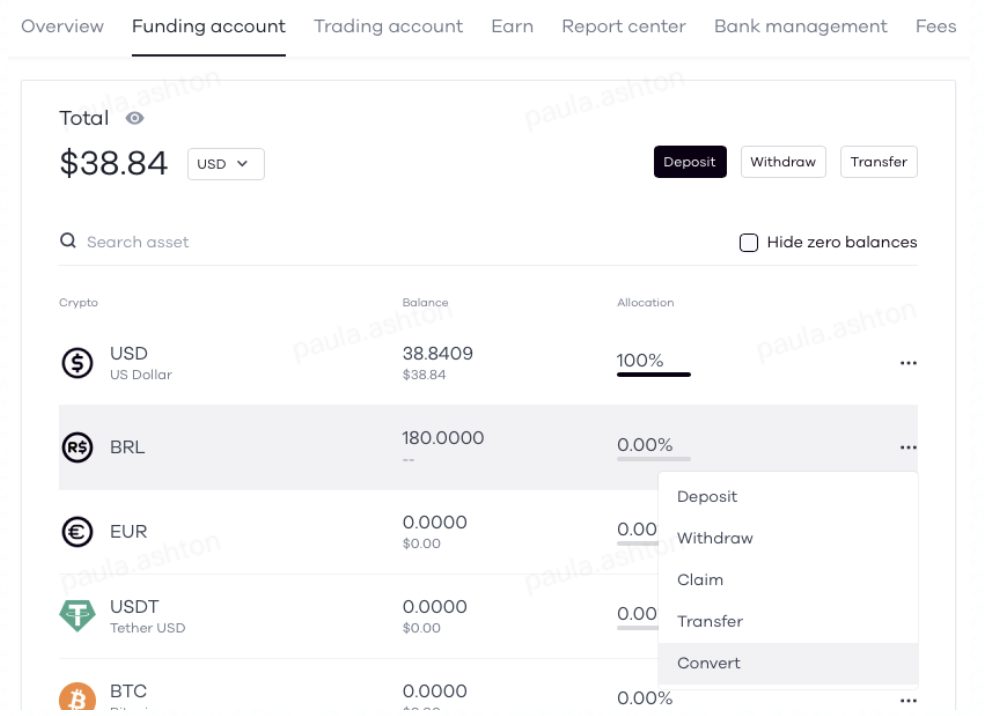 (Starting a conversion)
Selecting your conversion type
From the Convert module, BRL to USD will be the default. If you want to convert USD to BRL, switch the currencies using the central button.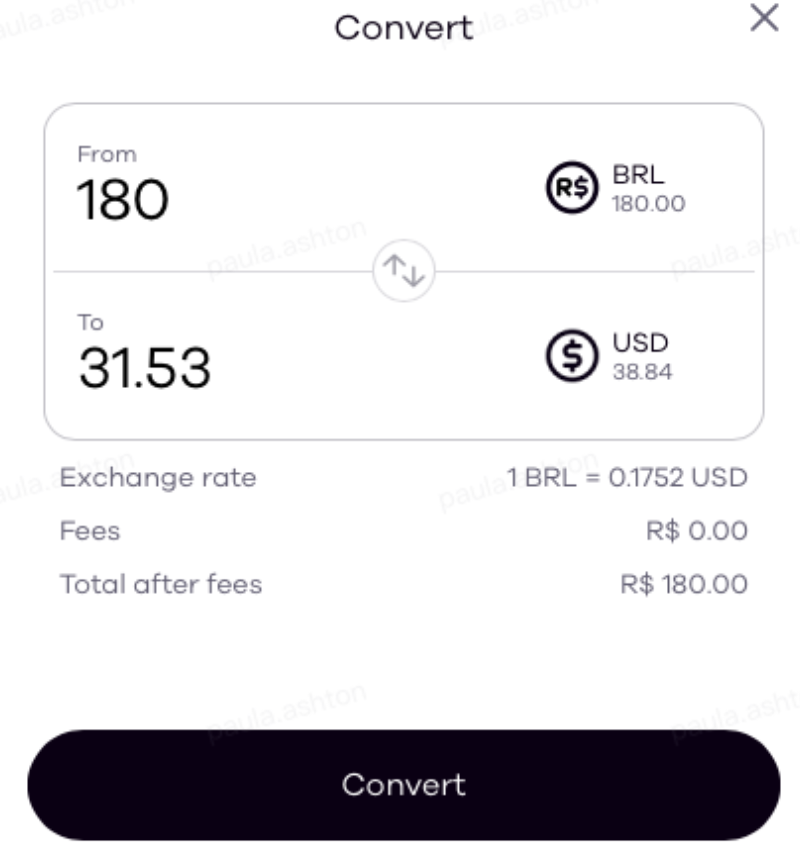 (Selecting the conversion type)
Completing a conversion
You'll see your balance in each currency below their icon so you know how much funds you have available to convert. You enter the "From" amount, and the module will calculate the amount of funds you will receive in the "To" amount. Okcoin charges $0 fees on top of the exchange rate displayed in the module.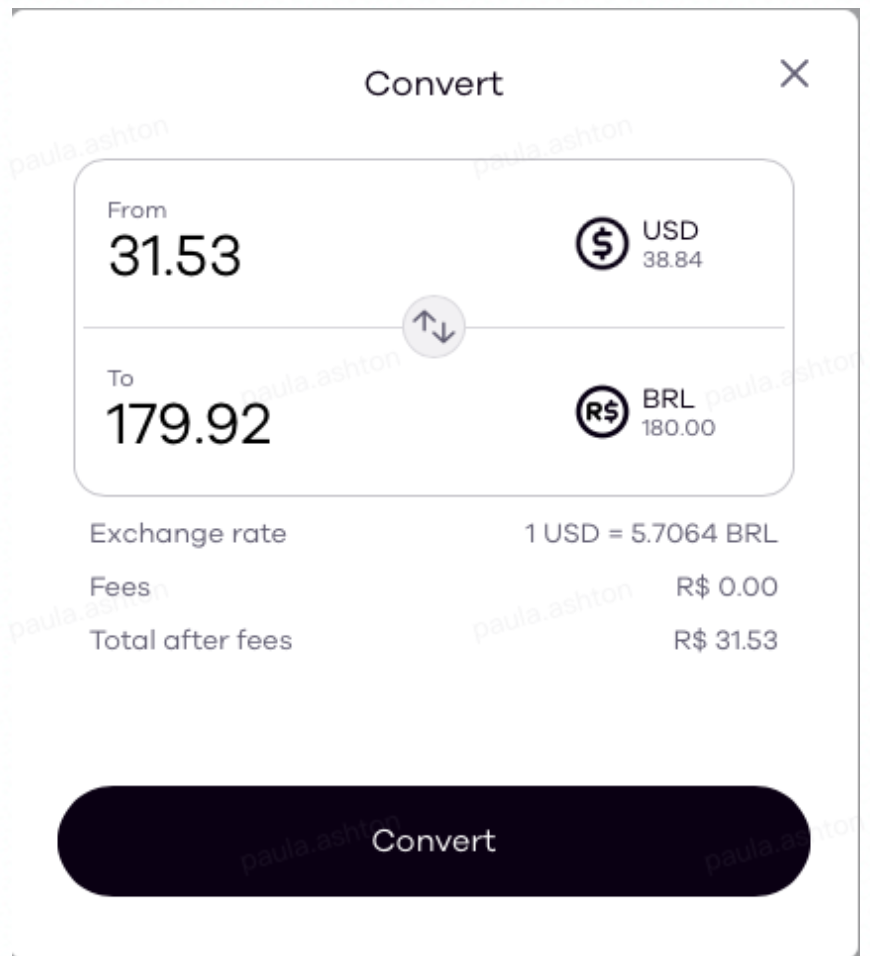 (Completing a conversion)
Note - You cannot convert an amount that exceeds your balance of a given currency.
Note - Conversions must be a minimum of $10 USD or $10 BRL.
Confirming and submitting a conversion
After you "Convert" you'll see a summary of the details that you can review and "Confirm" before it is processed. You will then see your balances and Recent activity updated on your Funding account tab on the Assets page.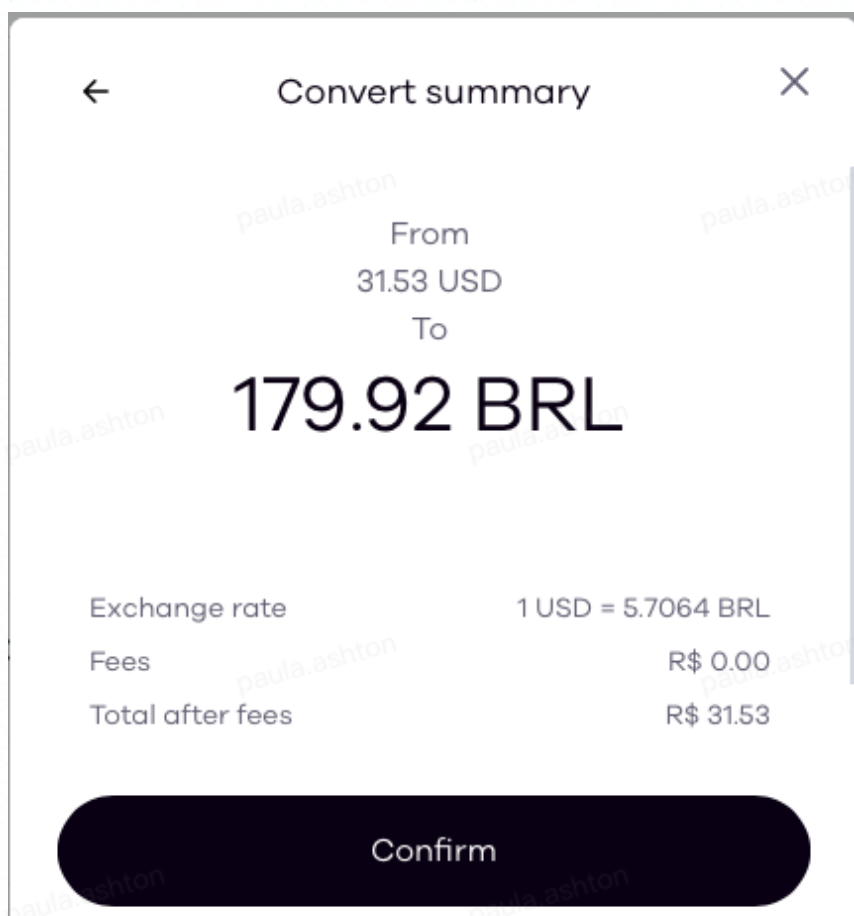 (Confirming and submitting a conversion)