You can withdraw Brazilian Real from your Okcoin account to your bank account via TED transfer.
A TED transfer withdrawal can be initiated on the Okcoin platform where you will have the option to link one or more bank accounts to transfer funds to. TED transfers are usually done within minutes, but it can take longer if outside business hours.
Getting started
To withdraw BRL via TED, log in to your account, go to My Assets, and click on Withdraw.
Selecting your currency type
On the Withdraw page, select BRL as the currency you want to use.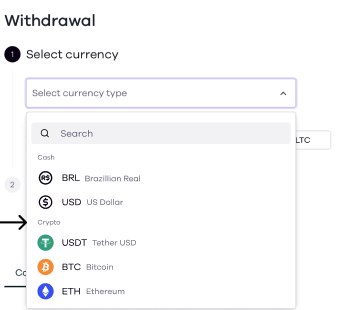 (Selecting currency)
2. Selecting your withdrawal destination
If you haven't linked a bank account to your Okcoin account before,
you'll need to add your account
. Once your accounts are linked, select the method you want to use from the drop-down menu.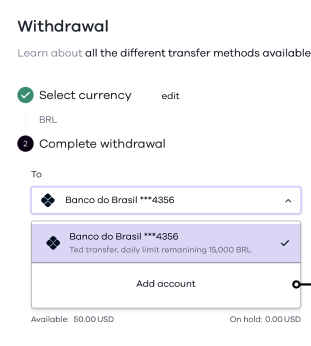 (Selecting bank account)
3.
Adding a bank account
Add your bank information as it appears in your bank account.
Note - The name you use for your bank account must match your Okcoin account. Otherwise, they can't be linked.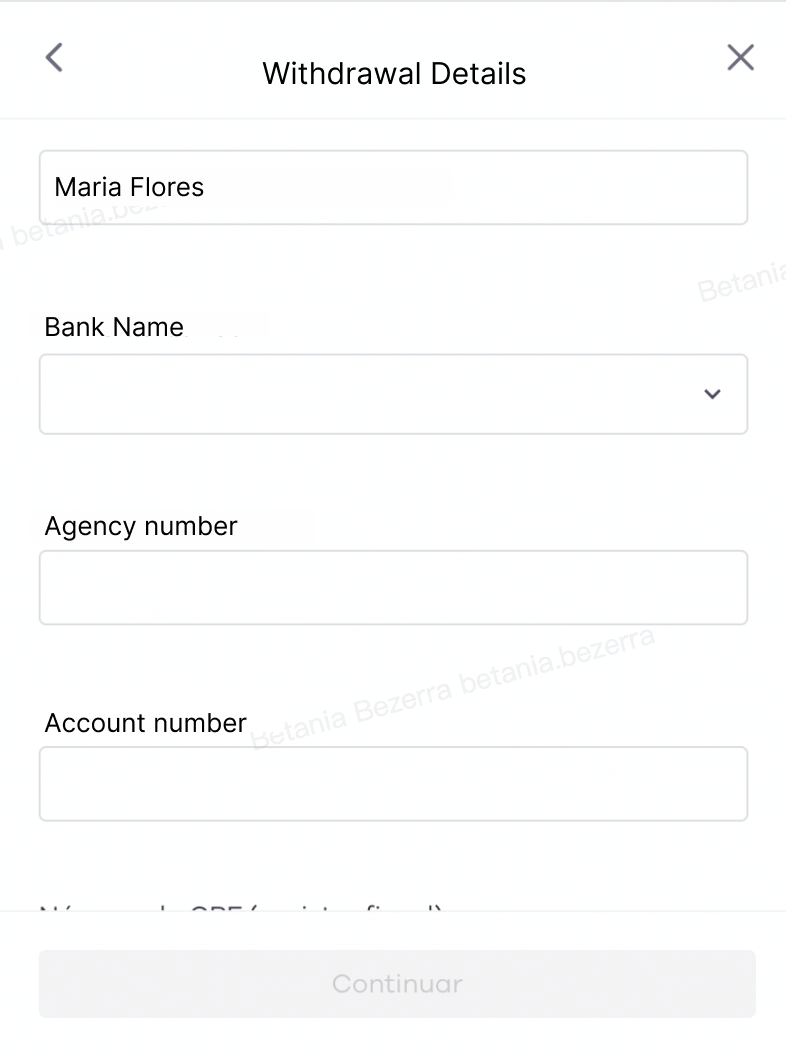 (Adding bank information)
After your account is connected, choose your payment method, enter the amount you want to withdraw, and click Submit.
(Selecting bank and entering amount)