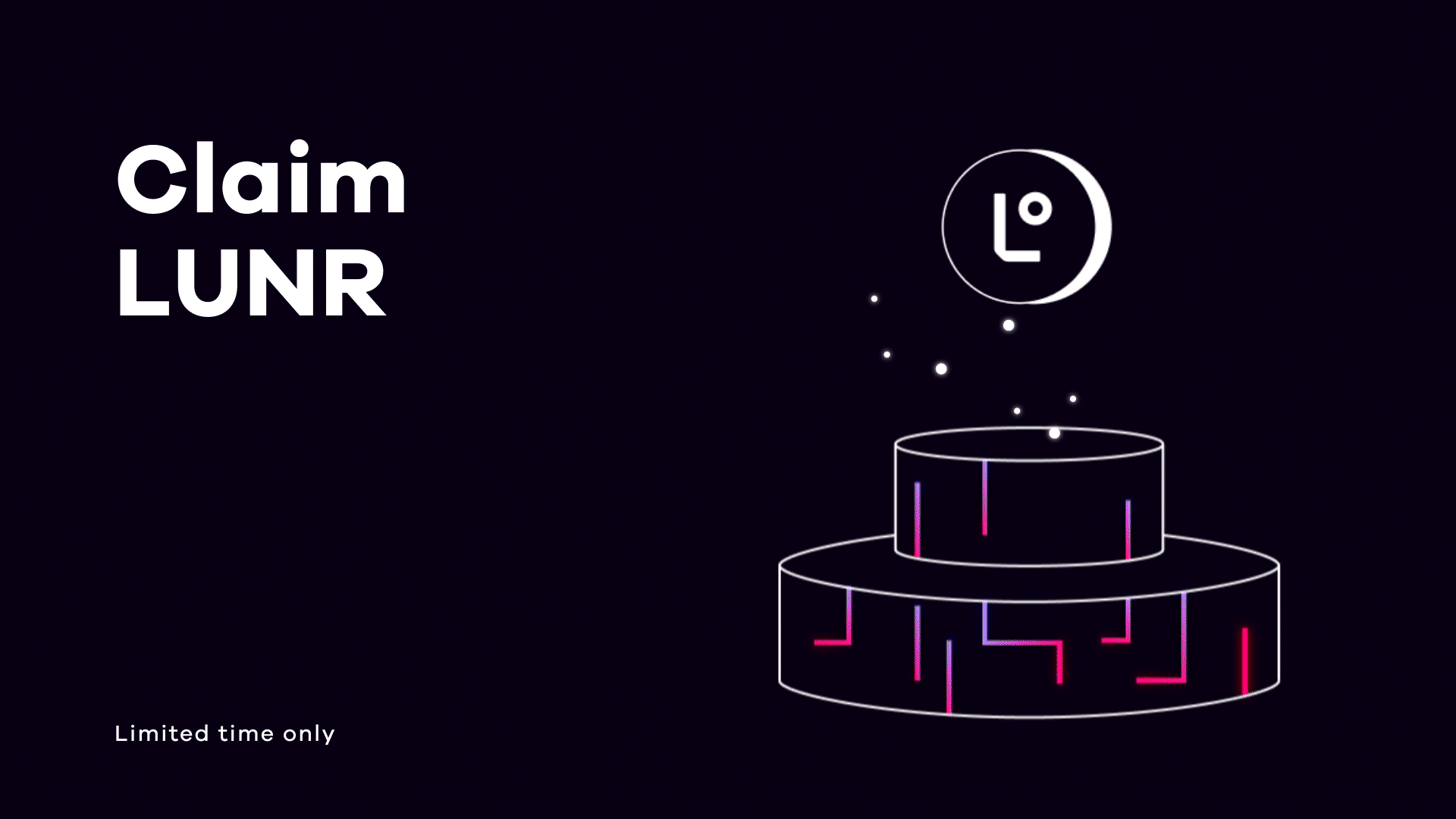 Okcoin is the only US exchange to bring you LunarCrush's first utility token, Lunr (LUNR). Join us in the celebration! Three customers will walk away with $1000 each in LUNR in their account. Here's how you can qualify:
Promotion Conditions:
Customers must retweet our LUNR announcement, mentioning (tagging) @Okcoin and adding hashtag #onlyonokcoin. Access the official announcement tweet here.

Follow

@Okcoin

on Twitter to be notified if you are one of the three randomly selected customers. Make sure your DMs are open.

Customers must pass or have previously passed Okcoin's identity verification Level 2 (government-issued photo identification).
Eligibility Conditions:
Open to all existing Okcoin customers outside of Indonesia, India, Vietnam, Myanmar, Sri Lanka, European Union, United Kingdom, Singapore, and Brunei.

All Promotion Conditions must be met between October 21, 2021, at 8 am PT ("Promotion start date") and October 22 at 1 pm PT, 2021 ("Promotion end date").

Three (3) eligible customers who timely meet the Promotion Conditions as described above will be randomly selected to receive $1,000 in LUNR ("Reward").
Distribution Conditions:
Eligible customers who have timely met the Promotion Conditions and who have been randomly selected to receive a Reward will be notified via direct messenger on Twitter on or before October 23, 2021.

Notified selected customers will have 48 hours after receiving the direct message to reply and confirm receipt of notification. Notified selected customers who do not confirm notification receipt within 48 hours will forfeit their Reward.

Rewards will be delivered to the selected Customers' Okcoin funding account seven (7) business days after confirmation of notification.

Rewards will be locked in the selected Customers' Okcoin accounts for 120 days upon delivery. During this lock-up period, Customers will be able to trade the rewards, however, they cannot withdraw Rewards (or equivalent) from their Okcoin accounts.
Important Disclosures:
These LUNR Promotion Terms and Conditions may change, and Okcoin may exclude any Customer from this promotion or cancel this promotion, without notice. If your Okcoin account is closed for any reason during the 120-day lock-up period, the Rewards are deemed canceled in full.

Please see the Okcoin

General Terms of Service

and

Okcoin general promotion terms and conditions

for more information.