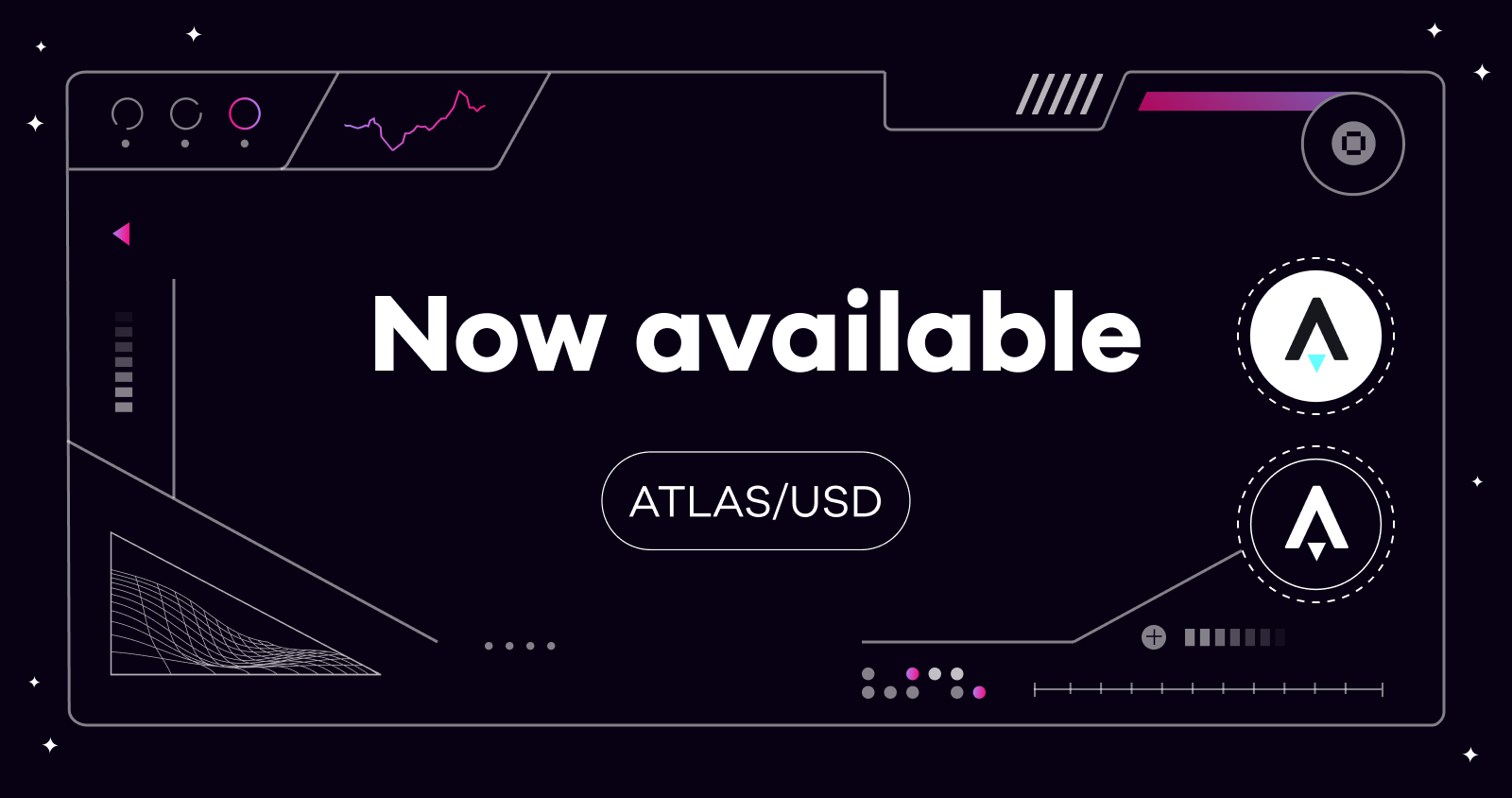 We are pleased to announce that Star Atlas (ATLAS) is being added to our USD trading market.
Please note the following market opening schedule for ATLAS/USD (PST):
Deposit

: Tuesday, September 28 at 7:00 pm PT

Trading & Withdrawal

: Wednesday, September 29 after 8:00 pm PT
Read more about Star Atlas on our blog.
Note: ATLAS will not be available to residents of the European Union, United Kingdom, Singapore, or Brunei.
Okcoin
September 28, 2021