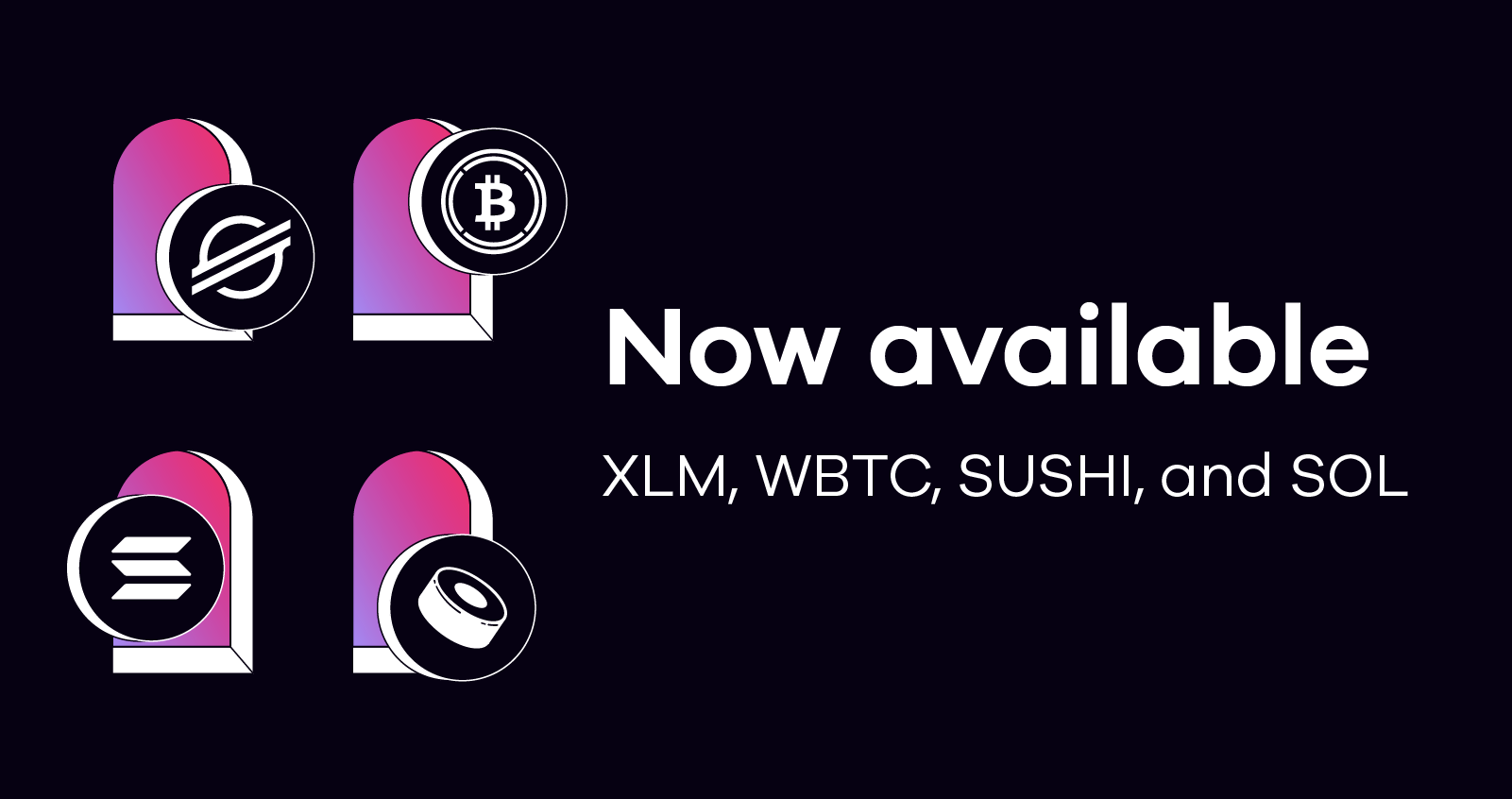 We are pleased to announce that Stella Lumens (XLM), Wrapped Bitcoin (WBTC), SushiSwap (SUSHI), and Solana (SOL) are being added to our USD trading market.
Please note the following market opening schedule for XLM/USD, WBTC/USD, SUSHI/USD, and SOL/USD (PST):
Deposit

: Tuesday, September 7 at 7:00 pm PT

Trading & Withdrawal

: Wednesday, September 8 at 7:00 pm PT
Read more about the projects on our blog.
Note: XLM, WBTC, SUSHI, and SOL will not be available to residents of the European Union, United Kingdom, Singapore, or Brunei.
Okcoin
September 9, 2021