You have access to two types of accounts on Okcoin, Funding and Trading. These accounts are used to make trades in the Okcoin app.
If you are new to the Okcoin app, you will only see one account type of account. You may see both a Funding and Trading account if you've already logged into Okcoin or if you took part in the Okcoin app beta program.
How do I buy crypto with my Funding or Trading account?
If you have funds in more than one account, you will be prompted to choose which account you want to use when purchasing your crypto.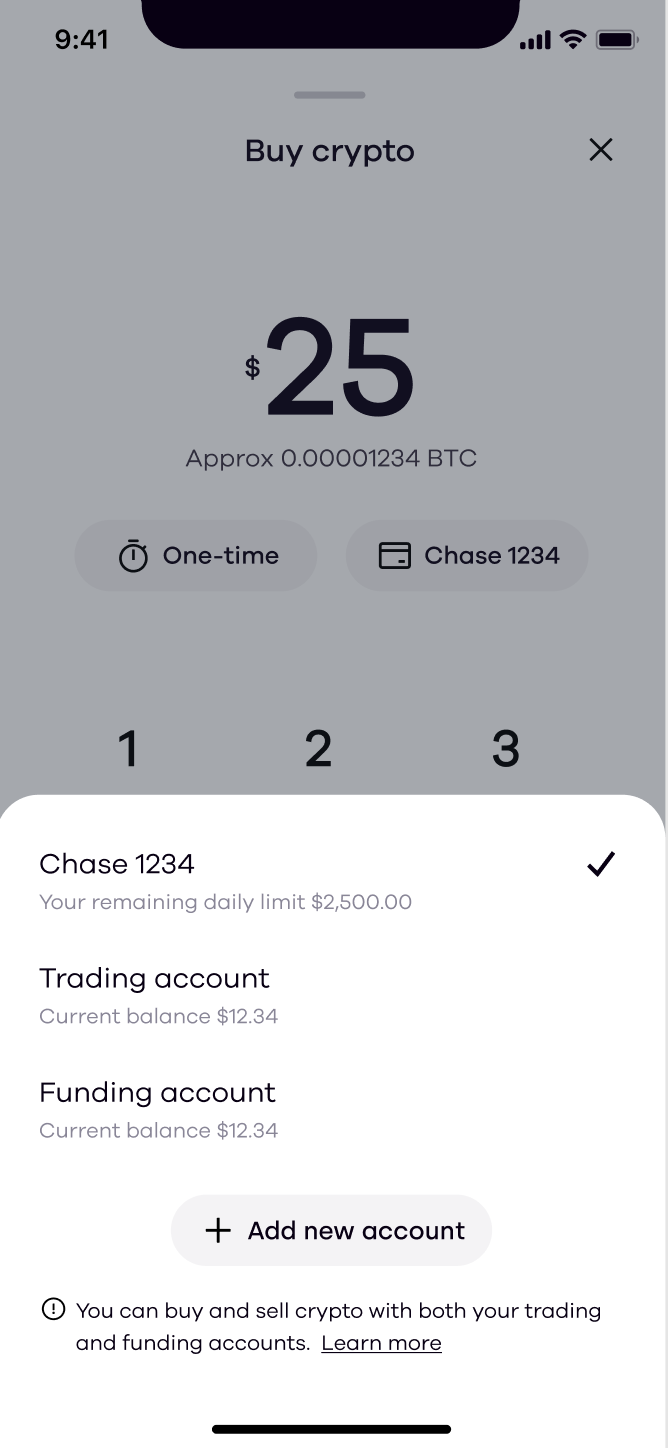 Trading and Funding accounts
You can use either account to purchase crypto.
How do I consolidate my Trading and Funding account?
You can consolidate your Trading and Funding accounts on a web browser, or through Okcoin Pro mode on mobile?
On web, log in to your account on
Okcoin.com
. Then navigate to
My Assets
. Click
Transfer
.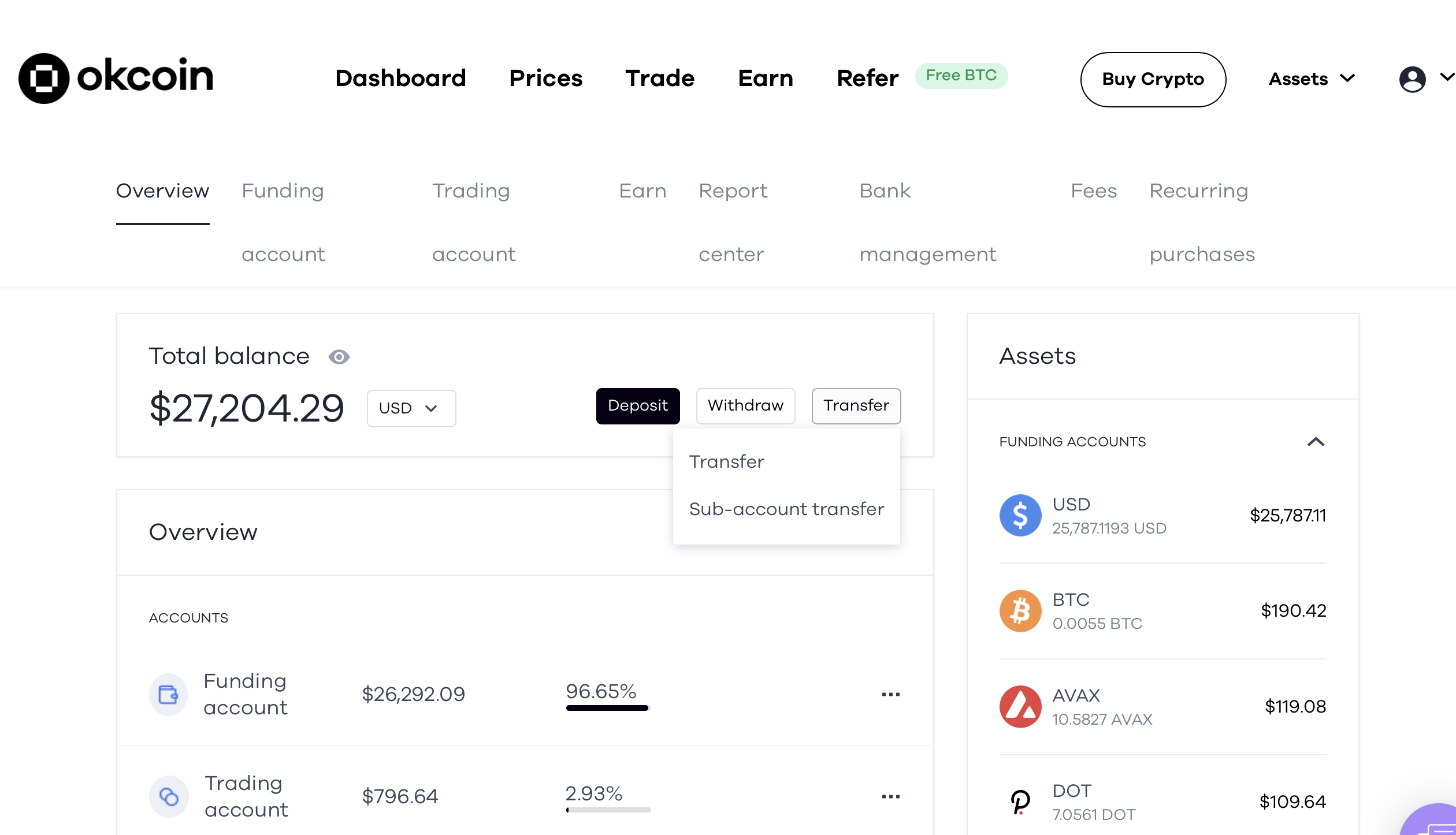 Choosing Transfer in My Assets
On the Transfer page, select the asset and how much you'd like to transfer. You can consolidate your entire position in your Funding account by clicking Transfer all. Next, click Transfer to transfer funds from you Trading account to your Funding account.
For Okcoin Pro, tap Transfer then choose the asset you want to consolidate in your Funding account. Select how much to transfer, then tap Confirm to transfer crypto to your Funding account.