To set up a recurring purchase in the okcoin app navigate to the Trade tab and choose the type of crypto you want to buy.
Once you choose your crypto, tap on the amount you want to purchase.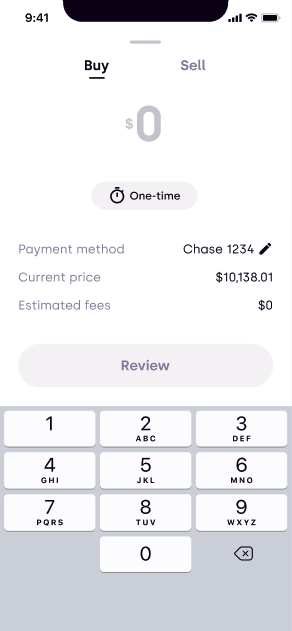 (Purchasing crypto)
To setup a recurring purchase, tap on One-time to bring up the recurring purchase menu. Choose the frequency of how often you want to automatically purchase crypto.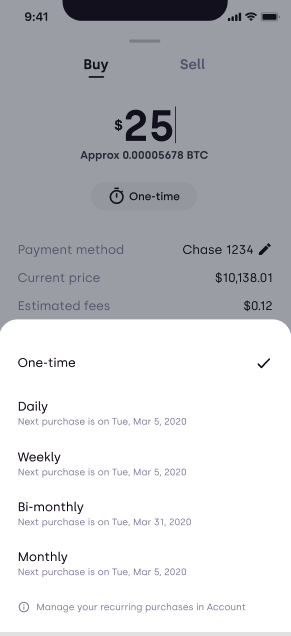 Complete you purchase and the recurring buy will be set up. You can manage your recurring purchases in Account.