We accept Visas with Strong Customer Authentication or MasterCards with Identity Check. You'll need to enable your card's 3-D Secure feature before you can add it to your account.
Currently, we only accept debit card in the United States, and both credit and debit everywhere else.
Note - This is currently in a pilot phase for a limited amount of customers located in the United States.
Add your card's information to the your account. We'll make a temporary charge on your card to verify it.
Open another browser window to log into your card issuer's site or mobile app. Go to the card you're trying to add and locate a transaction for $0. The transaction will have a a 6-digit code next to it, e.g. "OTP code is 452784"
Back in the Okcoin browser window you'll be asked to enter the 6-digit code.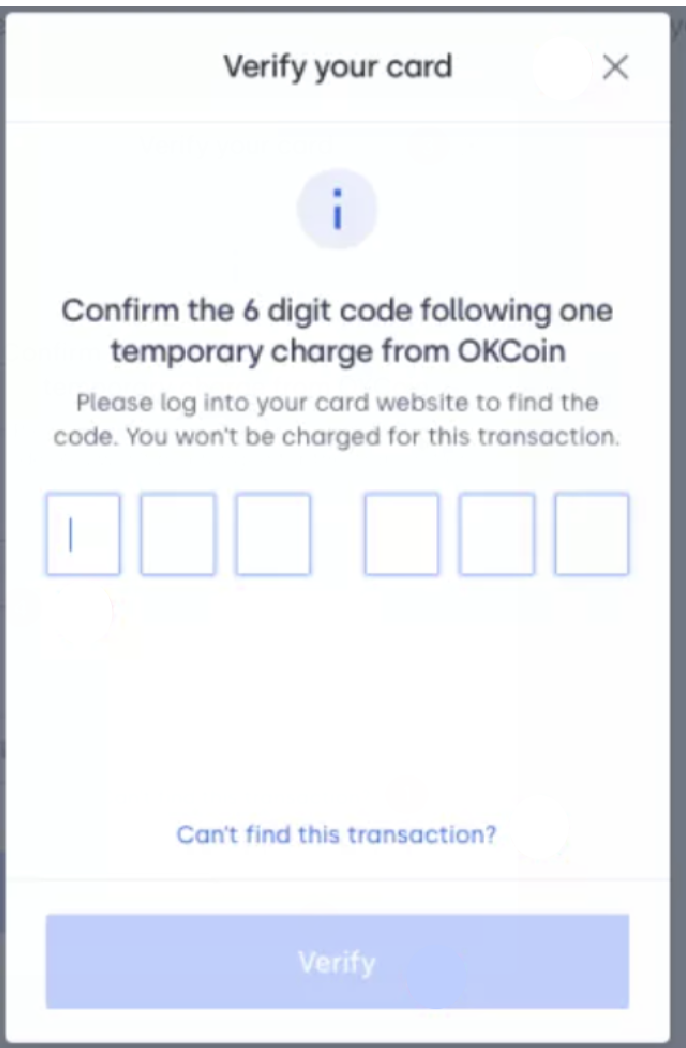 (Verifying your card with an OTP code)
If you can't find this transaction, you can still verify your card.
Go to the Bank Management section in your Okcoin account. The card's info will have a text link, click "Verify" to complete the card's verification.

(Bank Management page)
Now you can start using your card.