For your security, when you add a debit card as a payment method in the US, we may ask you to verify it before you can use it for deposits and payments.
After you add the card, we'll place a small temporary hold for a random amount between $0.01 and $1.99. To verify your card, do the following:
Go to your bank's website or mobile app and open your card's transaction history.
Find the transaction from Okcoin. It'll appear in your transaction history as DEBIT AUTHORIZATION from OKCOIN OKCOIN.COMCA.
Enter the exact amount on the card verification screen.
Verify to complete card verification.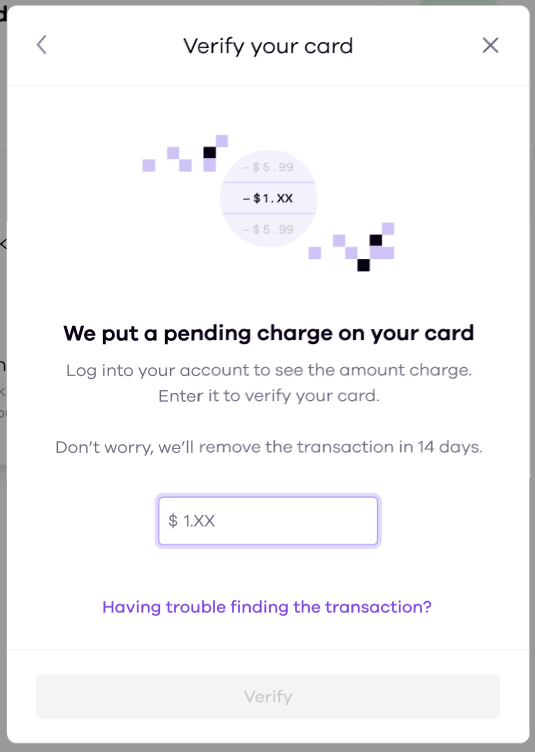 Adding and verifying the card
We'll cancel this hold in 24 hours. If you haven't verified your card by this time, you can do it from the Bank management page. Select Verify card, and we'll place another small hold. This transaction will also be available for 24 hours.
While transactions are available for 24 hours, banks need more time to cancel holds. It may take up to 14 days.
Verifying the card after adding
Note - We only accept Visa and Mastercard debit cards in the US.
If you have any questions or need help verifying your card, send us an email to support@okcoin.com.