You can set custom price alerts for all assets. Once set, you'll receive push notifications every time the asset's price reaches the one you set.
To set a price alert, follow these steps:
Go to the Prices tab in the bottom menu
Select any crypto you'd like to set a price alert for
Select the notification icon in the top right corner
Enter the target price and select Done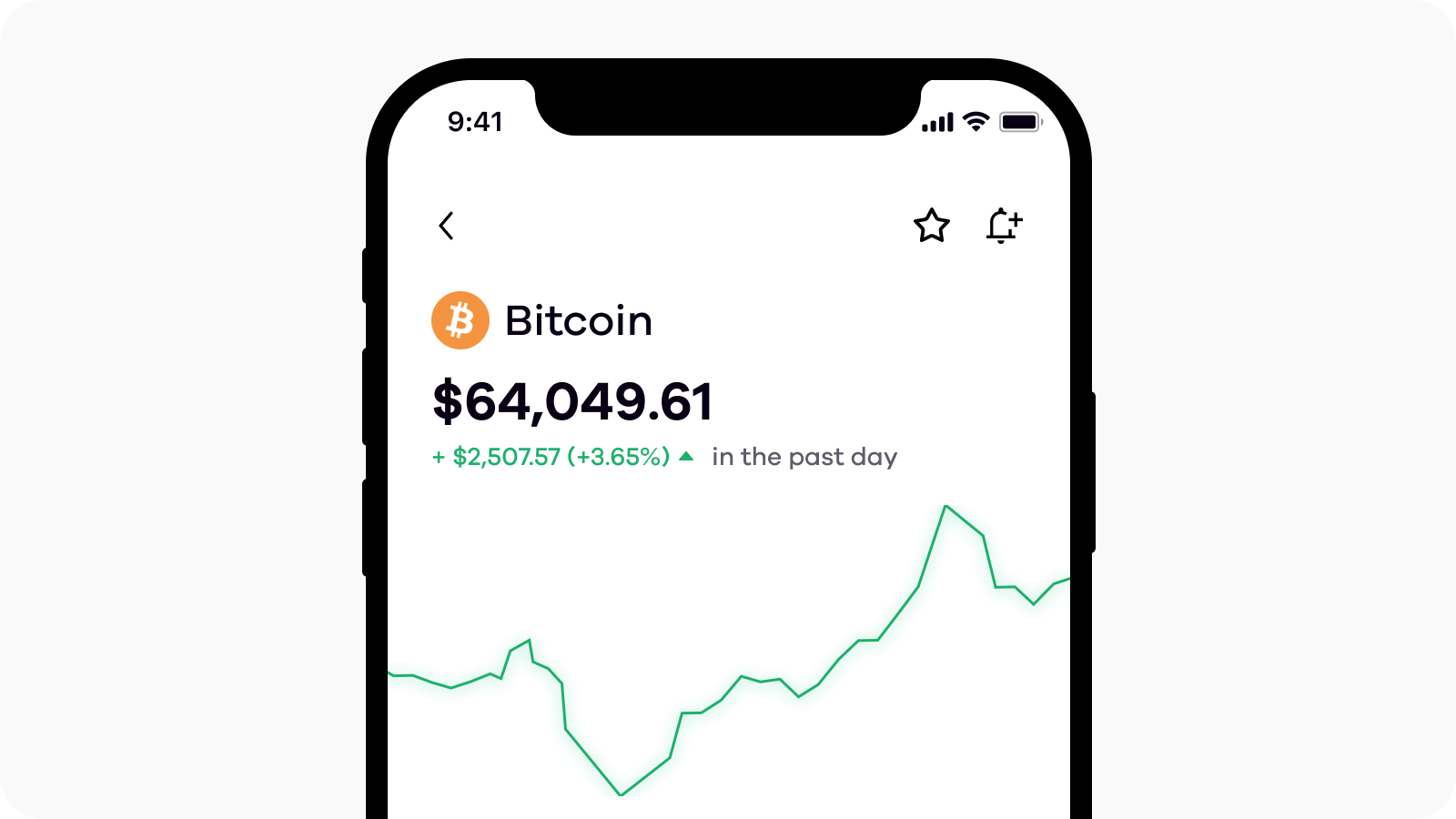 Setting price alerts
You can find all price alerts you've set on the crypto page under Price alerts. Once you have at least one, you'll be able to set new ones from this section by selecting Set alert.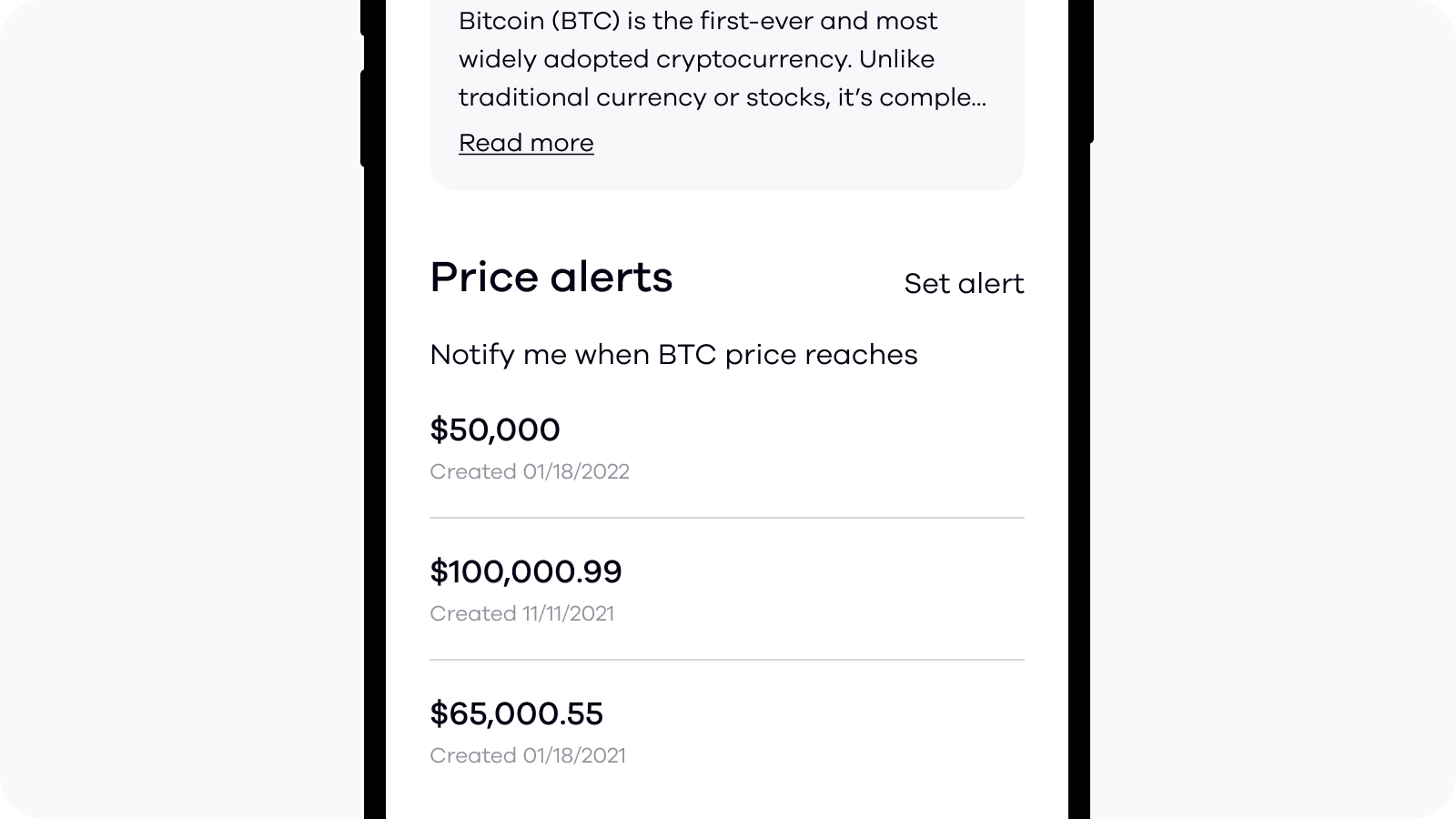 Reviewing price alerts
Note - To set an alert, you need to enable notifications from Okcoin. If you've previously disabled notifications, we'll ask you to enable them after you select the notification icon on the crypto page.