Buying crypto on the Okcoin app is easy and can be done in a few minutes.
In order to make your purchase, you will first need to create an account and login. Additionally, you will need to complete identity verification.
Once you finish setting up your account, navigate to Trade. Select the type of crypto you want to buy to go to see the details of the selected crypto.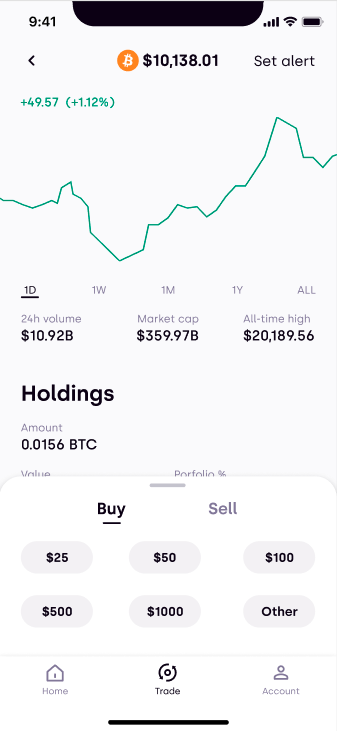 (Crypto information screen)
You can choose a pre-selected amount of crypto to buy or you can tap Other or swipe the tab up to choose a custom amount.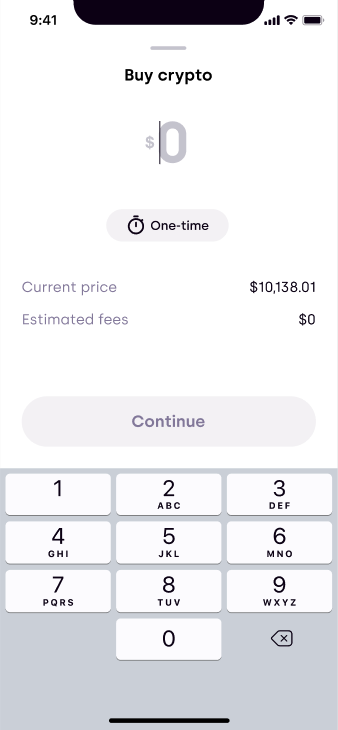 (Choosing a custom amount)
After selecting the amount, you may also choose to enable a recurring purchase by choosing the frequency of auotmated orders. Select the frequency and the press Continue.
After you connect your bank account to okcoin, review your purchase and press Place order to complete your order.
You can find your purchased crypto in Home or the crypto information page.