Buying crypto on the Okcoin app is easy and can be done in a few minutes:
Log in to your Okcoin account. If you don't have an account, you'll need to create one and complete identity verification.
Select Buy from the list of quick actions on the homepage. You can also go to the Prices tab in the bottom menu.


Finding Buy and Prices options on the homepage


Select a crypto you'd like to buy from the list.
Select your preferred payment method from the top drop-down list. If you don't have any payment methods available, you'll need to add a bank account or another payment method. You can also buy crypto with money you've deposited earlier.
Enter how much money you'd like to spend. To change the currency, select its ticker (like USD) and switch to another currency in the drop-down list.
If you'd like to automatically buy crypto on a regular schedule, select Try a recurring buy. You can buy crypto daily, weekly, bi-monthly, and monthly. For a single purchase, keep Just once.
Select Preview buy to review your purchase details.
If everything looks good, select Place order to confirm it.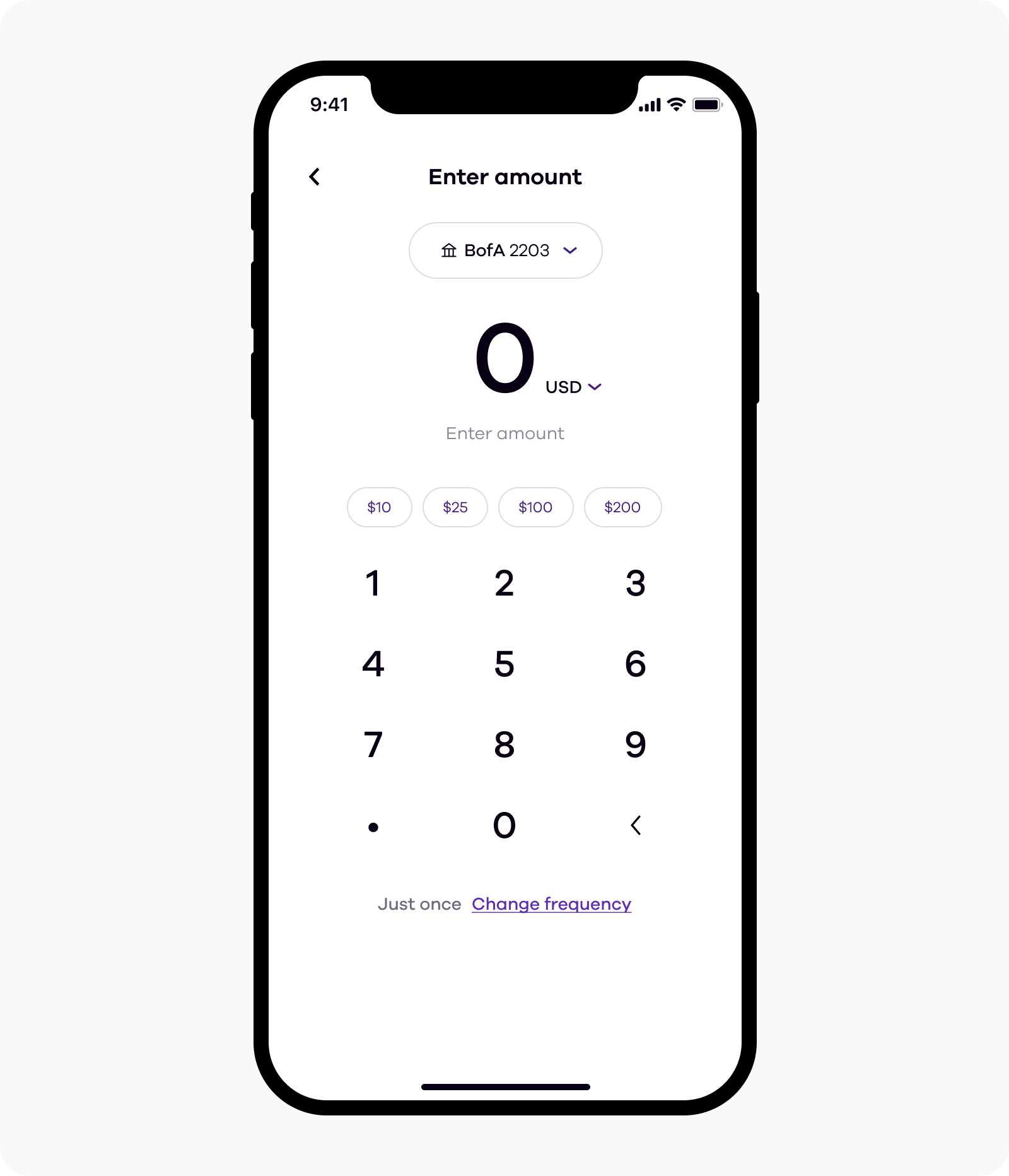 Buying crypto
That's it! You'll get your new crypto within a few minutes, and we'll email you the details. Your portfolio and crypto value will update automatically. Feel free to check out the Portfolio tab or individual crypto pages for more info.