Withdrawing bitcoin using the Lightning Network is similar to buying something online. When you are ready to pay someone money, they generate an invoice for you, then you fulfill it and the money is sent to them. Lightning network transactions are final and irreversible.
Getting started
To make a withdrawal, log into your account, go to the Assets drop down in the upper right and click on Withdrawal, or go to My Assets and click on Withdrawal.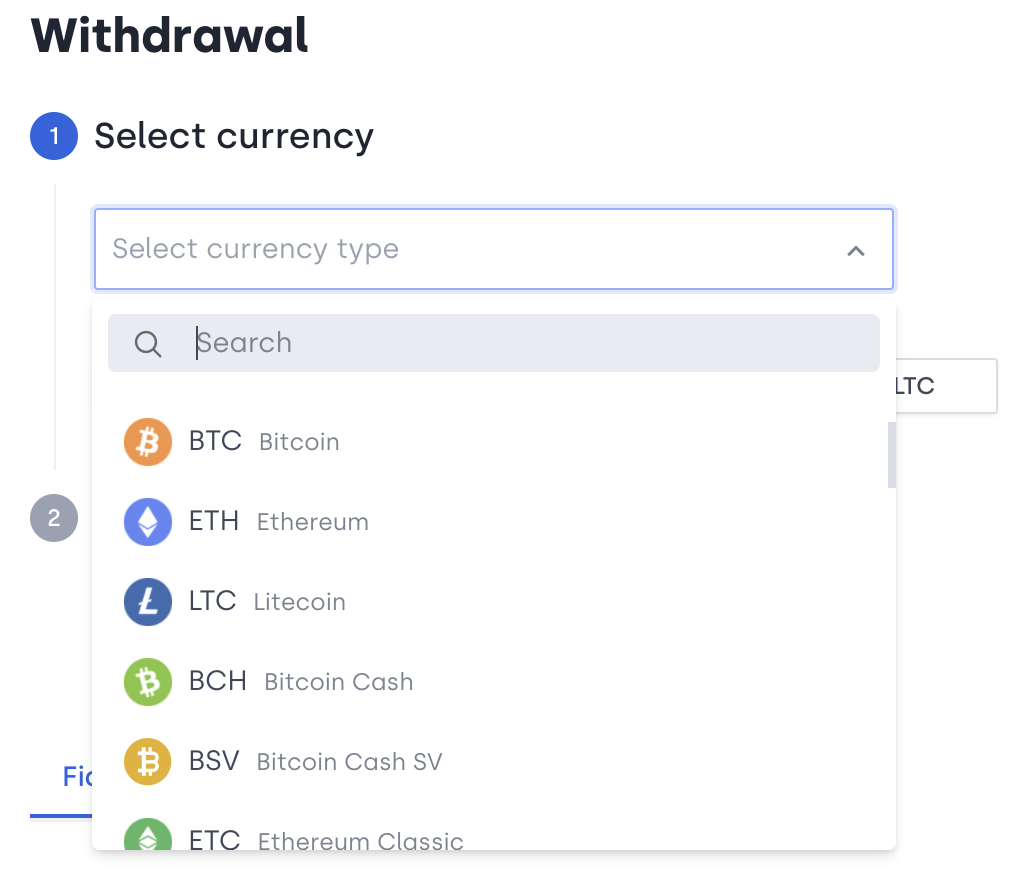 (Selecting Bitcoin)
Selecting Bitcoin Lightning Network
On the Withdrawal page, select BTC as the currency. Use the Withdrawal Method drop down to select Lightning Network.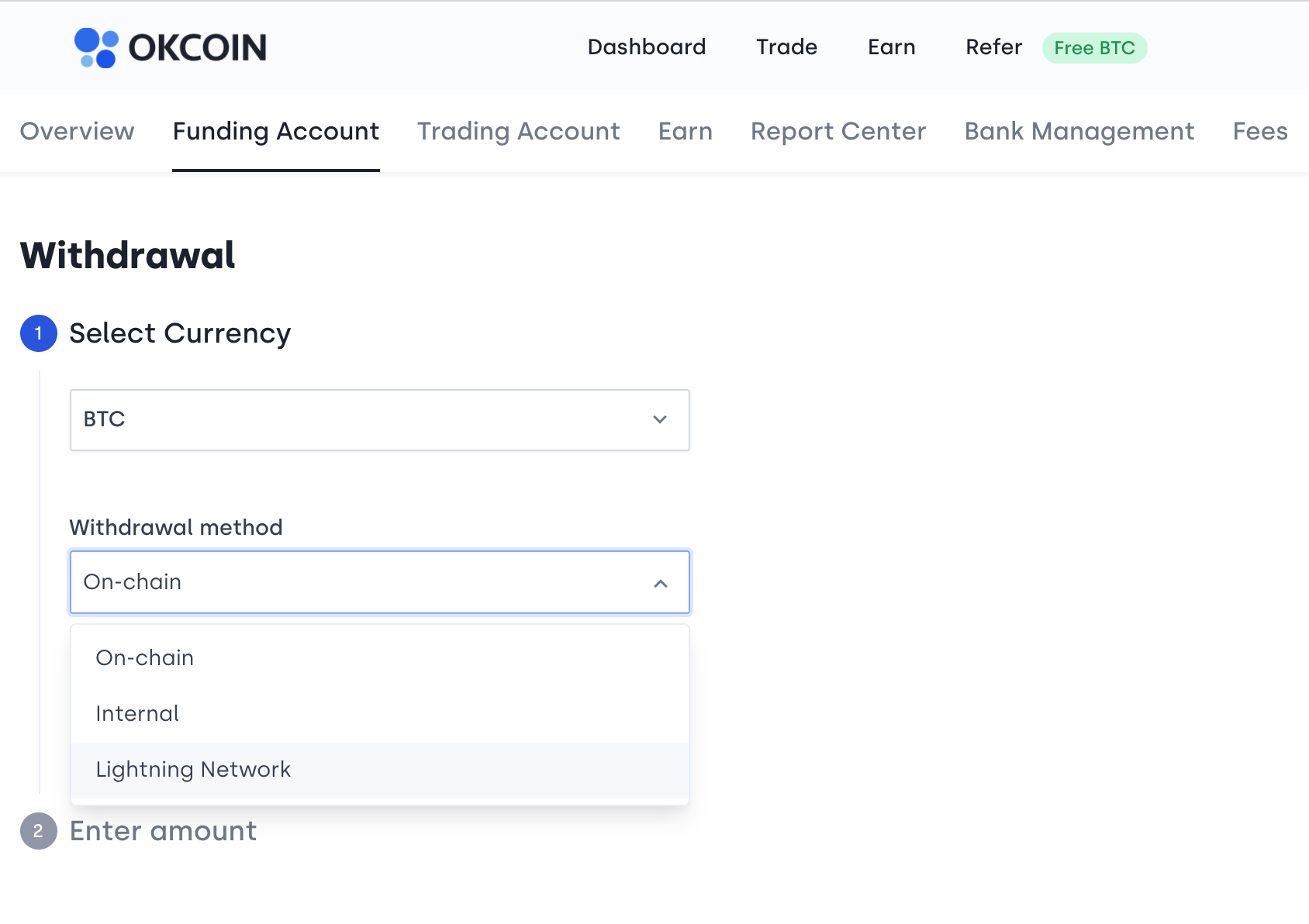 (Selecting Lightning Network)
Enter the invoice
To complete a withdrawal on the Lightning Network you need to have an invoice from a different platform or Lightning Network enabled wallet. Generate an invoice and then copy and paste the information into Lightning Invoice.
After entering the invoice information, the amount will automatically populate. Choose which account you want to withdraw from.
The is a maximum of from 0.000001 to 0.05 BTC that you can withdraw from OKCoin.
The service fee is the transaction fee to complete the transaction. The number should be very low as the Lightning Network allows for very cheap transactions.
Click Continue to fulfill the withdrawal request and send your Bitcoin.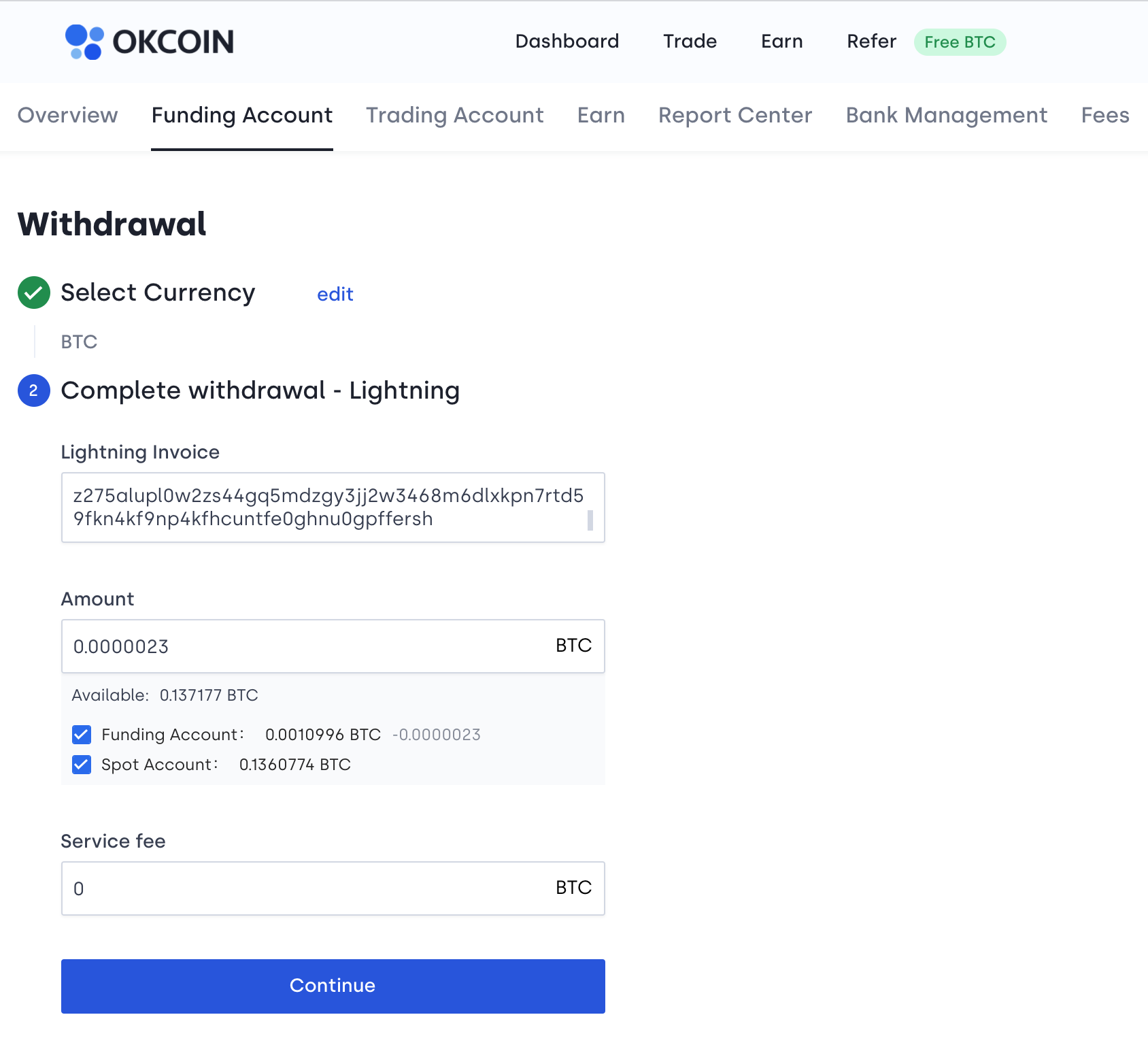 (Entering invoice information)