Depositing Bitcoin with the lightning network is similar to running a business. When you want to get Bitcoin you first have to generate an invoice and that you then give to the other person or platform. They then pay the invoice and the money is transferred to you.
Unlike other crypto transfers there is no way that someone can send Bitcoin to the wrong address.
To deposit Bitcoin using the Lightning Network, log into your account, and go to My Assets and click on Deposits.
Selecting Bitcoin Lightning Network
On the Deposit page, select BTC as the currency. If you've made deposits before, your most recent selections will be displayed. Use the Withdrawal Method drop down to select Lightning Network.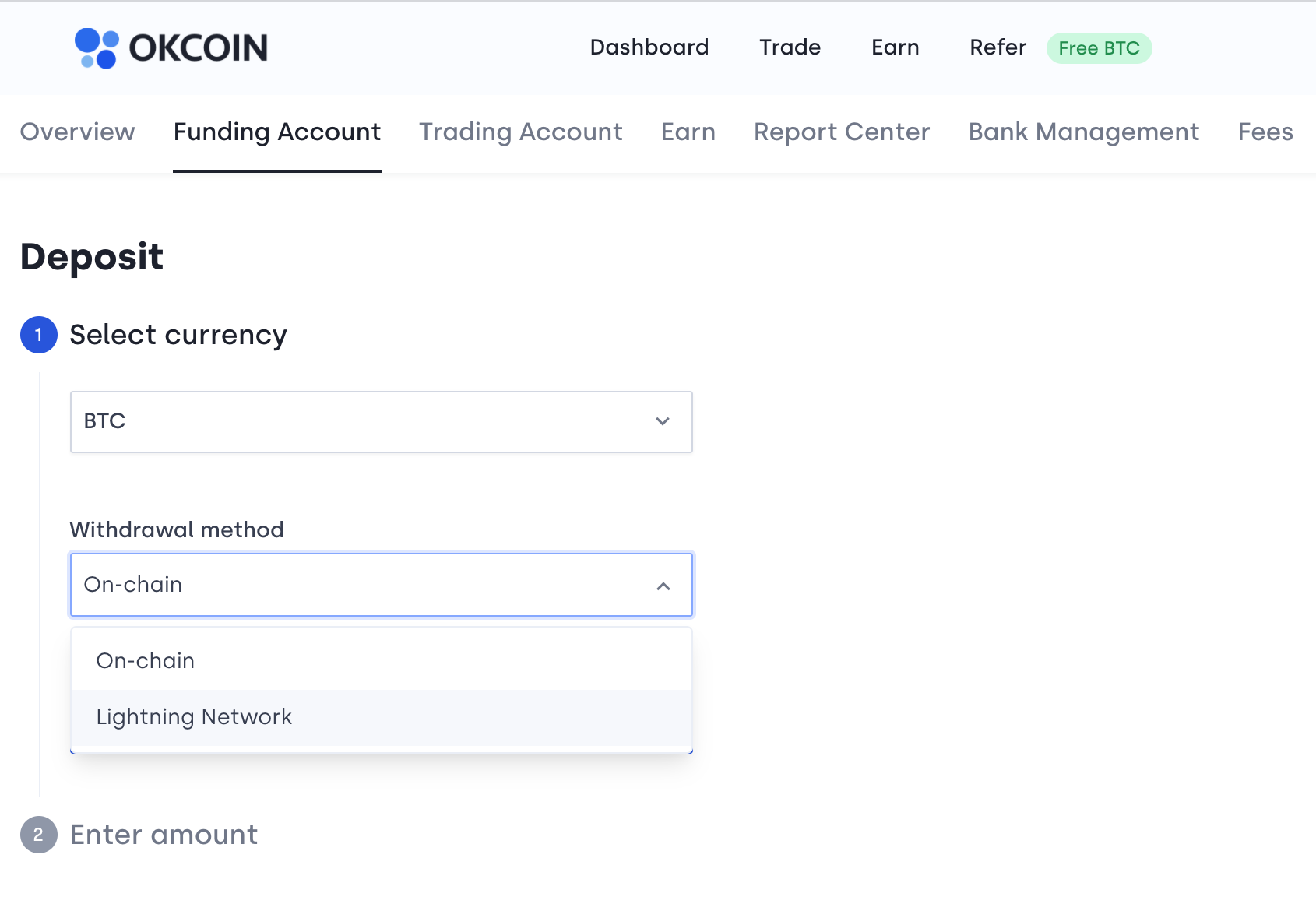 (Selecting Lightning Network)
Selecting which OKCoin account to deposit into
You can deposit into your funding account or one of your trading accounts. If you're ready to start trading you should put it in your Spot or other trading accounts. Otherwise, you will have to transfer the crypto from your funding account to your preferred trading account when you're ready to trade.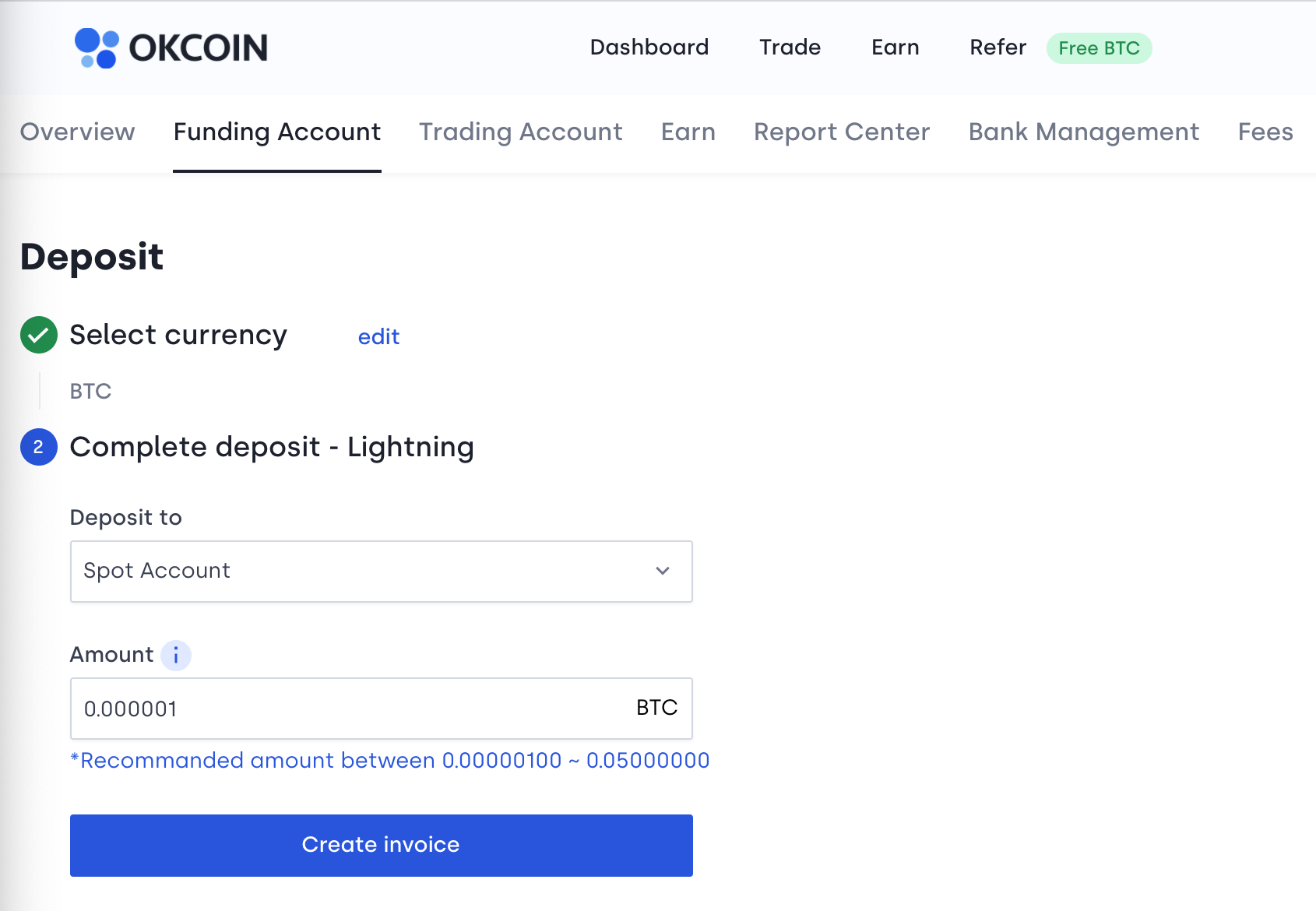 (Selecting the deposit account)
Generating a Lightning Network invoice
Next, enter the amount of Bitcoin you want to receive through the Lightning Network. We recommend that you keep the amount between 0.000001-0.05 BTC to ensure your payment goes through quickly. If you select an amount too high, your Bitcoin deposit could be delayed or rejected by the Lightning Network. While there is no exact minimum or maximum amount of bitcoin that can be deposited onto OKCoin, the Lightning Network is best for processing only small transactions.
After choosing how much you want to receive, click Create invoice. A popup will appear with the invoice number and a QR code. You can use either to complete the transaction.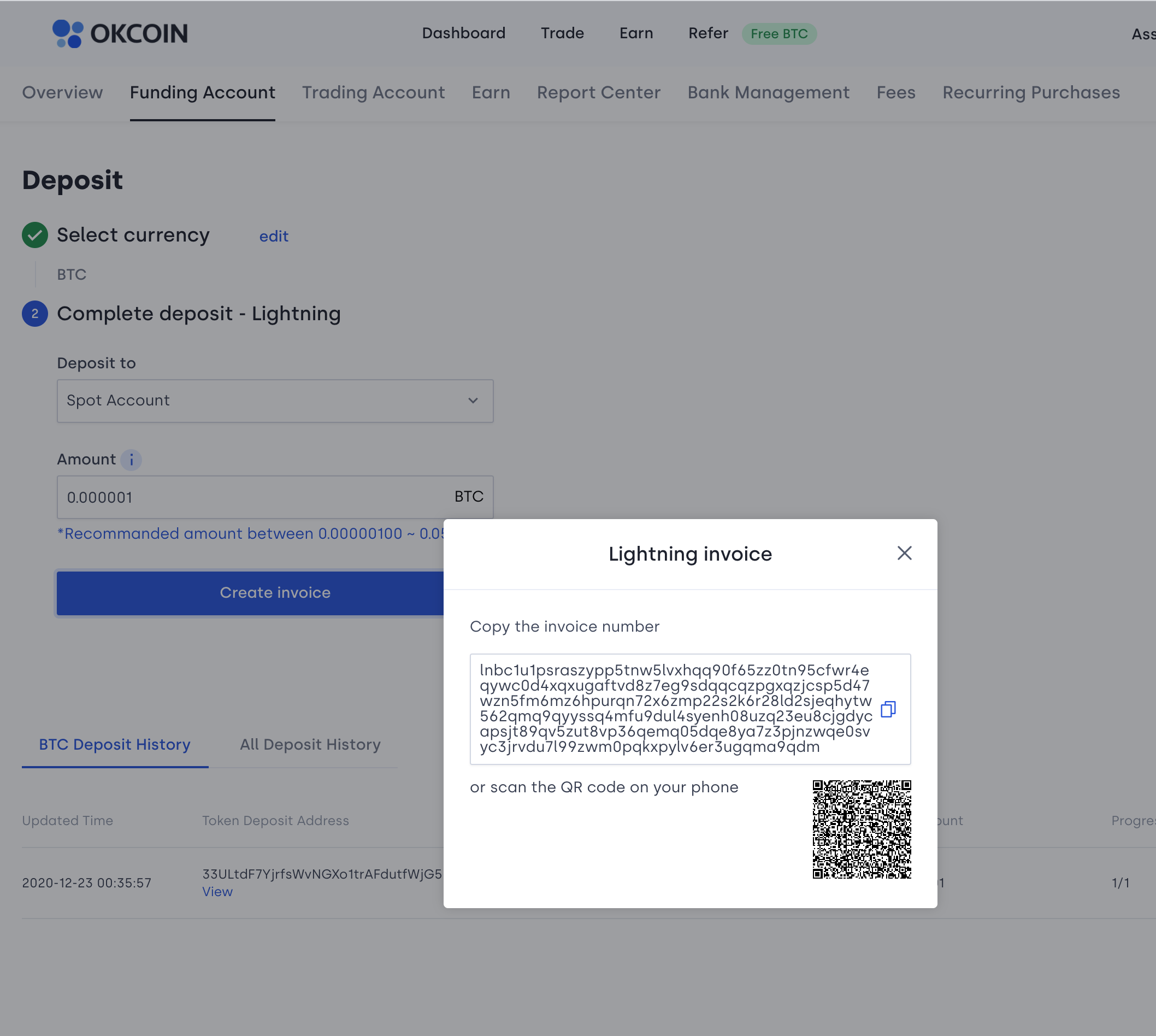 (Generating an invoice)
Once the Bitcoin Lightning Network invoice is fulfilled, it will be added to your account. Invoices can only be used one time. After you make a deposit you will need to create a new invoice to deposit more.