A trail order is a type of stop order, however, the stop price changes as your order becomes more profitable.
Trail orders are a great way to protect your capital as they move up or down with a profitable position.
Making a trade
To execute a trail order on OKCoin, go to to the trading section.
On the right hand side of the page, click on the order type bar. Select trail order in the drop down menu.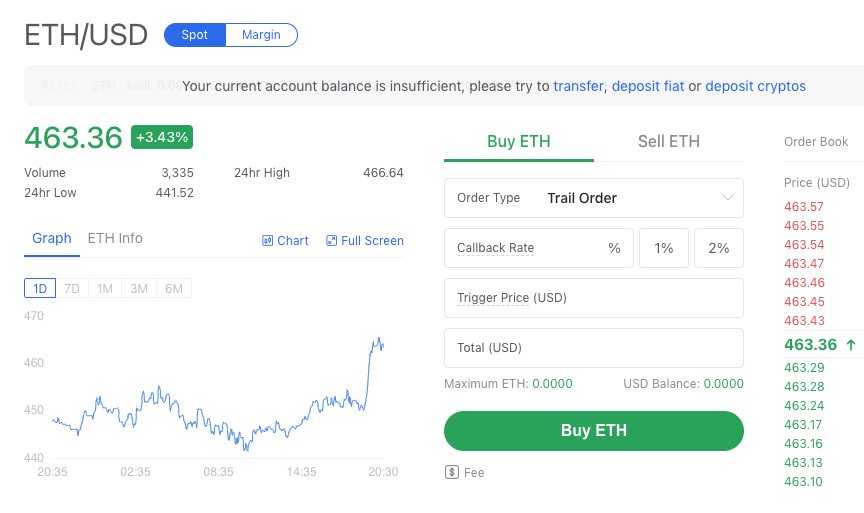 (Using Spot account as an example)
There are three inputs for. trail order: the trail rate, the trigger price, and the order size.
The trail rate is the fixed distance you want your stop order to trail behind while the order is open.
The trigger price is the price at which you want your position to be opened.
The total amount is the size of the position you want to open.
For example if you have a trail rate of 2% and your trigger price is $1,000, when the order is activated, your stop would be placed at $980. If the price went up to $1100, your stop would rise to $1078.
Be aware that trail stops can only move in one direction.