The only difference is the amount of traders who can manage the account. Corporate customers can have up to 20 (and more if required) designated individuals and individual accounts should only be used by one person.
Corporate account features
For full access to trading and settlement features, corporate customers should complete up to level 2 verification.
Available corporate account features: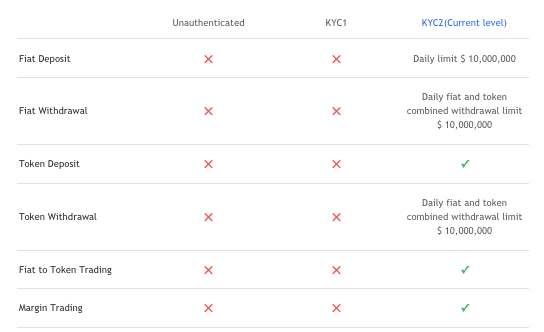 (
Features of corporate account
)
Note

 - This is a permanent choice and can't be changed.