How to make a deposit
First, select the offer you want to deposit into. There are several different offers, each with their own bonus tokens.
After selecting the offer, click on
Deposit
. You will see the details showing the APY of the offer, its period, and the estimated daily return based on the current floating interest rate.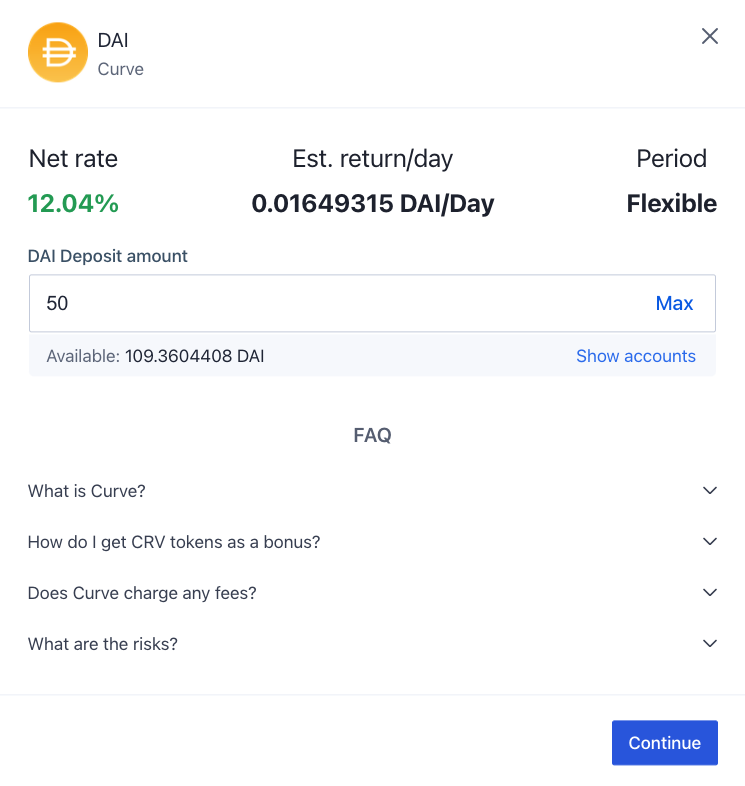 (An Earn offer for Curve)
Click
Continue.
to see your order's details. Then click
Deposit t
o complete your transaction.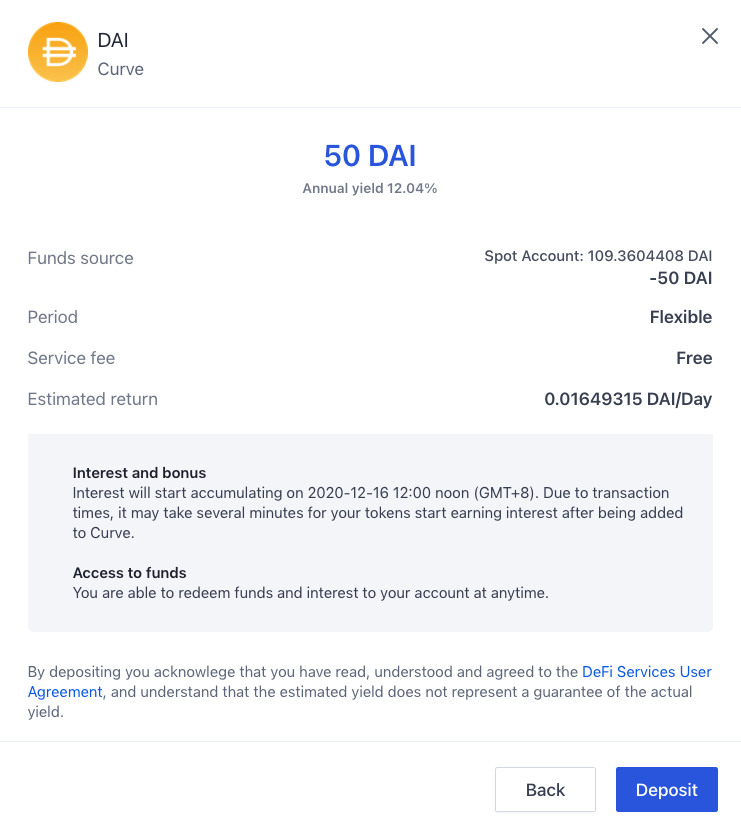 (Deposit confirmation for Curve Earn offer)
How to withdraw from Earn
Go to the bottom half of the page to My Earnings. Find the offer you want to withdraw and click on the square icon in the Action column.
(My earnings section)
The window that opens will show you the amount of interest you have earned and your order status.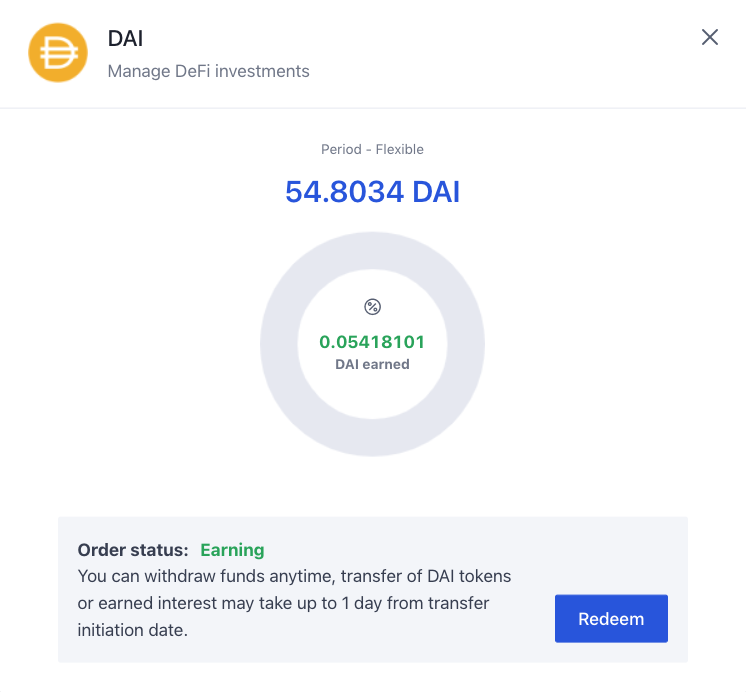 (Redemption confirmation)
Click redeem to queue your offer up for redemption. You may cancel the withdraw at anytime before the daily withdraw period at 8:00 PST.