You can set up an automatic repeating order of crypto like a subscription. These automated orders can happen daily, weekly, monthly, and twice a month.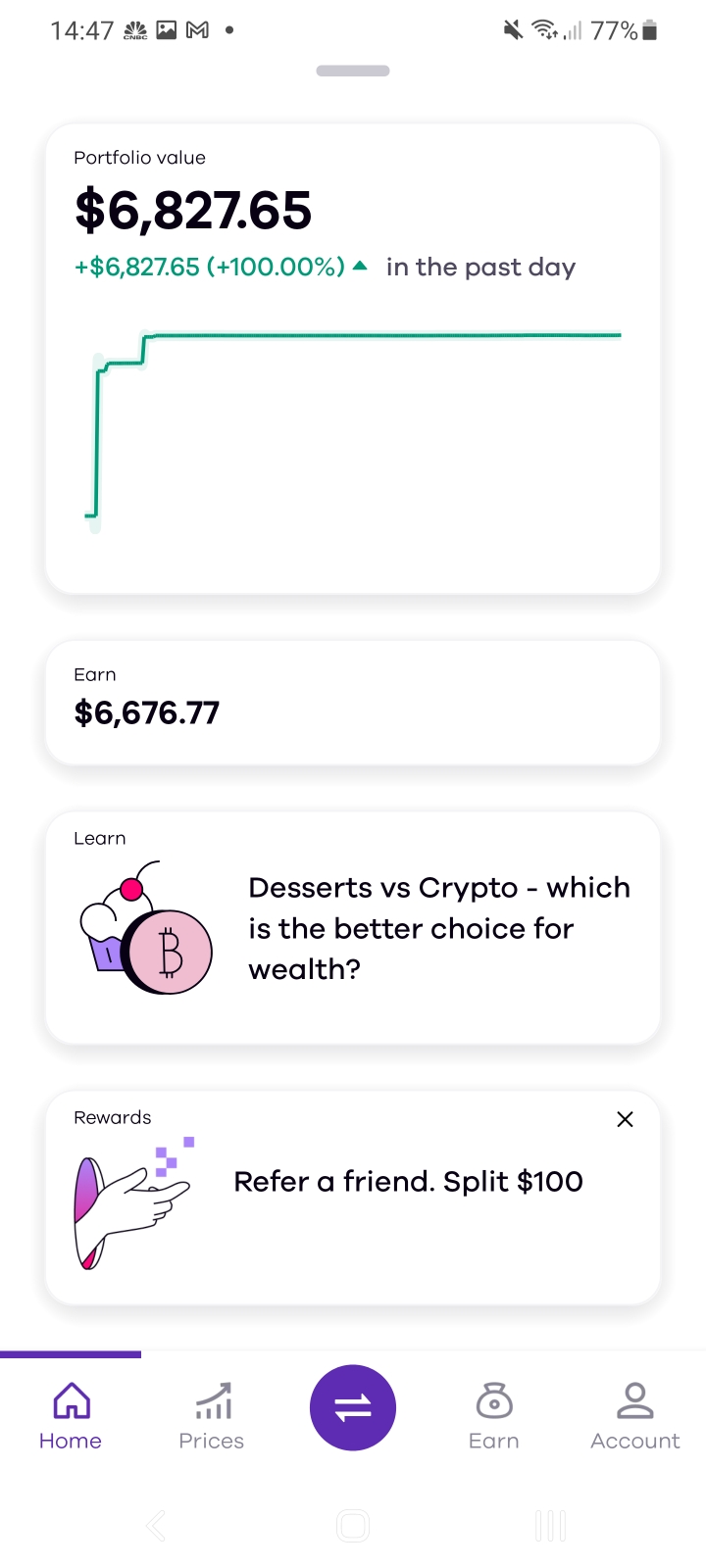 (Move money button)
Click on the center Move money button, tap Buy and then choose the asset you want.
You can make a one-time purchase or set up a recurring purchase. Select how often you want your automated order to happen.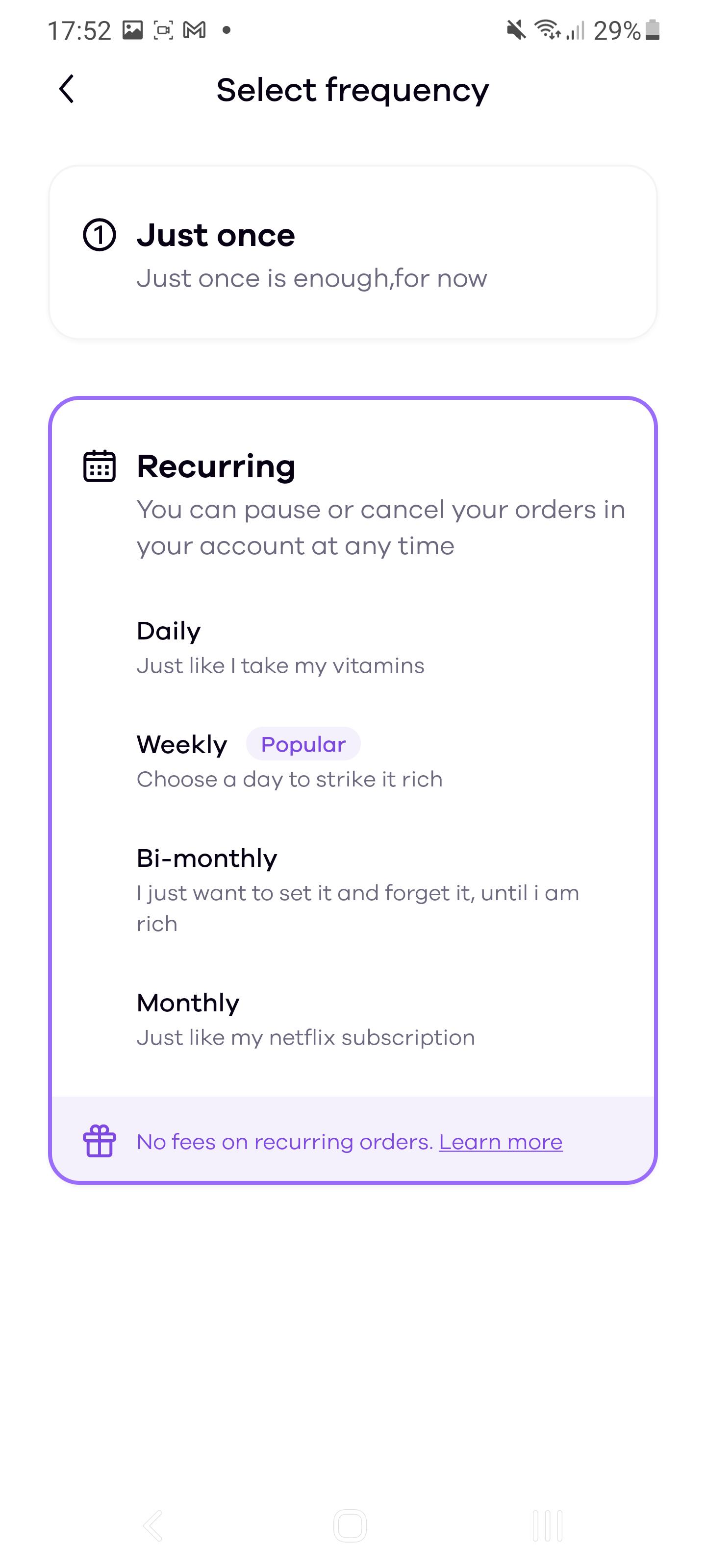 (Choosing how often to buy)
Next, choose your payment method and enter the amount you want to buy.

Note - If you set up a recurring purchase, you can always skip a scheduled order if the crypto reaches a certain price. This helps proactively protect your account against price spikes.
Canceling a recurring order
Go to your list of recurring orders, tap on the order you want to remove, and you'll be able to delete it anytime you need.
Note - You won't be able to edit purchases that are already scheduled.
You can't lock in the exchange rate from the time you set up the purchase. We use the current exchange rate is on the day of the purchase.
We'll send you an email with your receipt when your order is filled. We'll also send you a notification if you don't have enough funds to complete a payment or if there's an issue processing your payment.