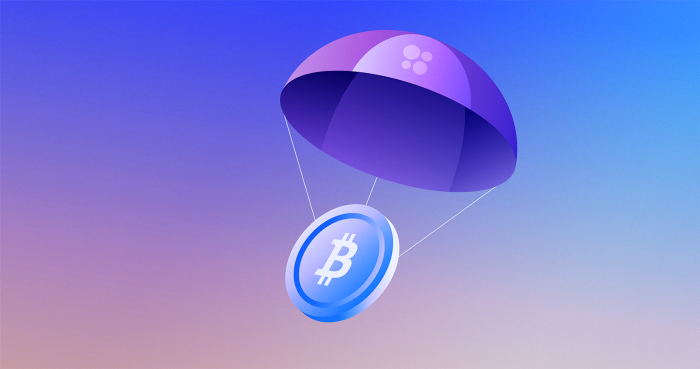 Each week, OKCoin will have BTC rewards at its disposal to give away, airdropped directly into OKCoin accounts. To qualify, like and retweet OKCoin's weekly #OKCoinAirdrops announcement tweet using #OKCoinAirdrops. Plus, follow any additional instructions on Twitter for additional chances to qualify. Be sure you're also following OKCoin so that we can contact you via Twitter direct message (DM) you if you've been selected to receive an airdrop.
Rules
Limit one prize per account holder, per week.
Entries must be received in full by 11:59 pm PT each Sunday, unless otherwise stated.
Promotion is void where prohibited.
Distribution
Winners will be notified via Twitter direct message (DM) each Monday by 11:59 pm PT.
Winners have 48 hours to reply and confirm receipt of notification. If no reply is received, the reward is forfeited and OKCoin will make a reasonable attempt to find a replacement winner.
All Airdrop rewards will be distributed within 7 business days of when the winners confirm receipt of notification.
All Airdrop token distributions will be delivered directly to the winner's verified, funded (equivalent to at least $10 USD) OKCoin account.
The token amount will be calculated based on the BTC/USD exchange rate as expressed on OKCoin at time of distribution.
Rewards will be available to trade immediately, but locked to the winner's OKCoin account with withdrawal available after 90 days.
Twitter handles for the previous week's verified recipients will be posted here within 3 days of confirming eligibility.
Update: recipient List for week ending November 8, 2020:

Please refer to our general terms & conditions for additional guidance.
Trade with Confidence.
OKCoin
October 16, 2020