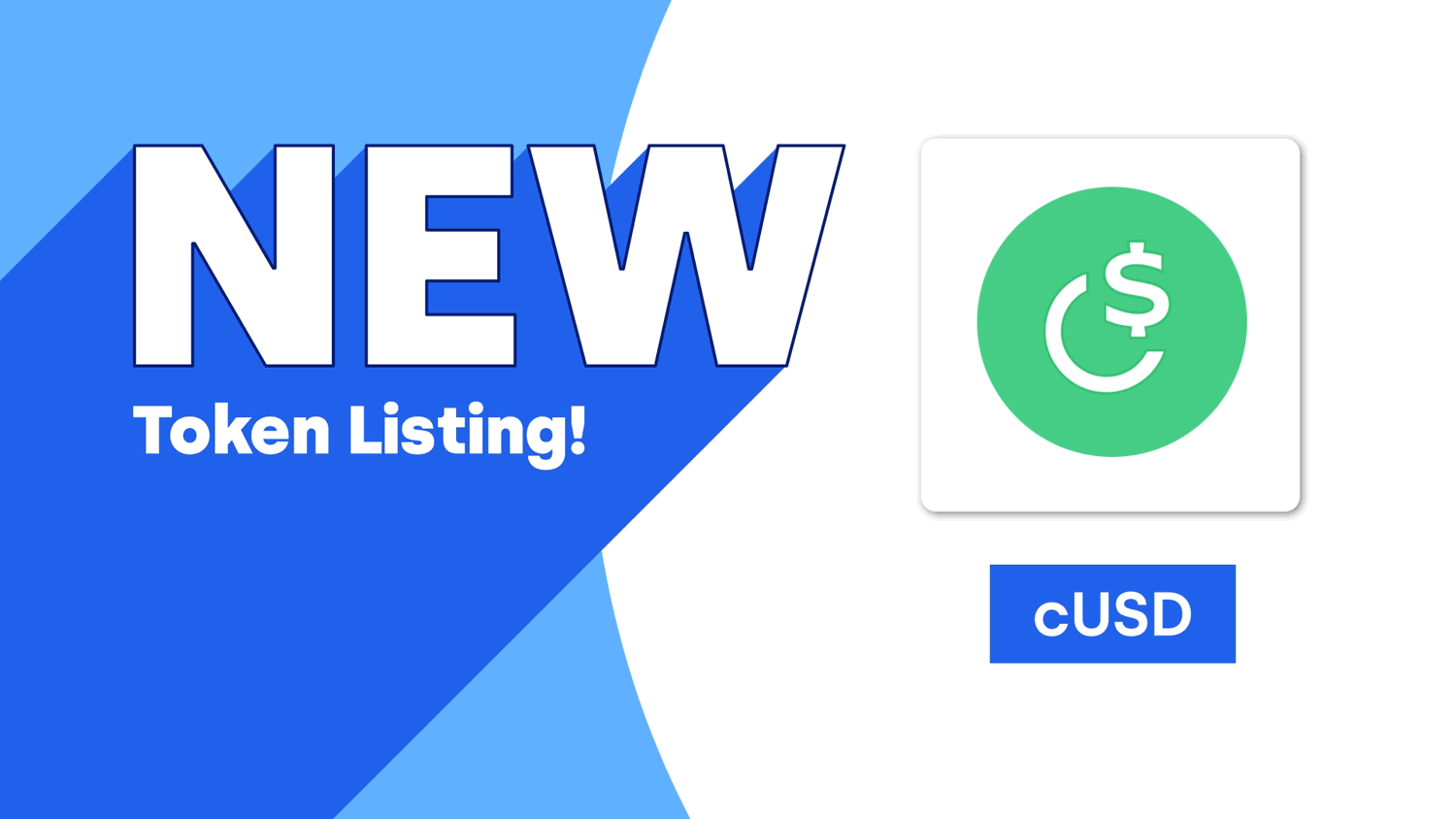 We are pleased to announce that Celo Dollar (cUSD) has been added to our USD trading markets. Celo Dollar is the first stable-value asset on the Celo protocol. It is pegged to the USD and is backed by a basket of crypto reserves made up of assets such as CELO, BTC, and ETH.
Please note the following market opening schedule (PST):
Deposit

: August 16

, 2020, at 10:00 PM

Spot trading (cUSD/USD):

August 17

, 2020 at 12:00 AM

Withdrawal

: Coming soon
Read more about cUSD and its reserves.
Note: cUSD is not available to residents of the European Union, Singapore, and Brunei.
OKCoin
August 17, 2020