You can deposit crypto using a deposit address. Deposit addresses act like bank accounts that can be used to store, send, and receive digital assets. These addresses are crypto-specific and can't be used to send a different type of crypto.
If you send crypto using the wrong address it can take awhile to get to your account.
To deposit crypto from your bank account, log into your account, and go to My Assets and click on Deposits.
Selecting your crypto type
On the Deposit page, select the type of crypto you're going to use (e.g. BTC, ETH). If you've made deposits before, your most recent selections will be displayed. Then, select the amount you want to deposit.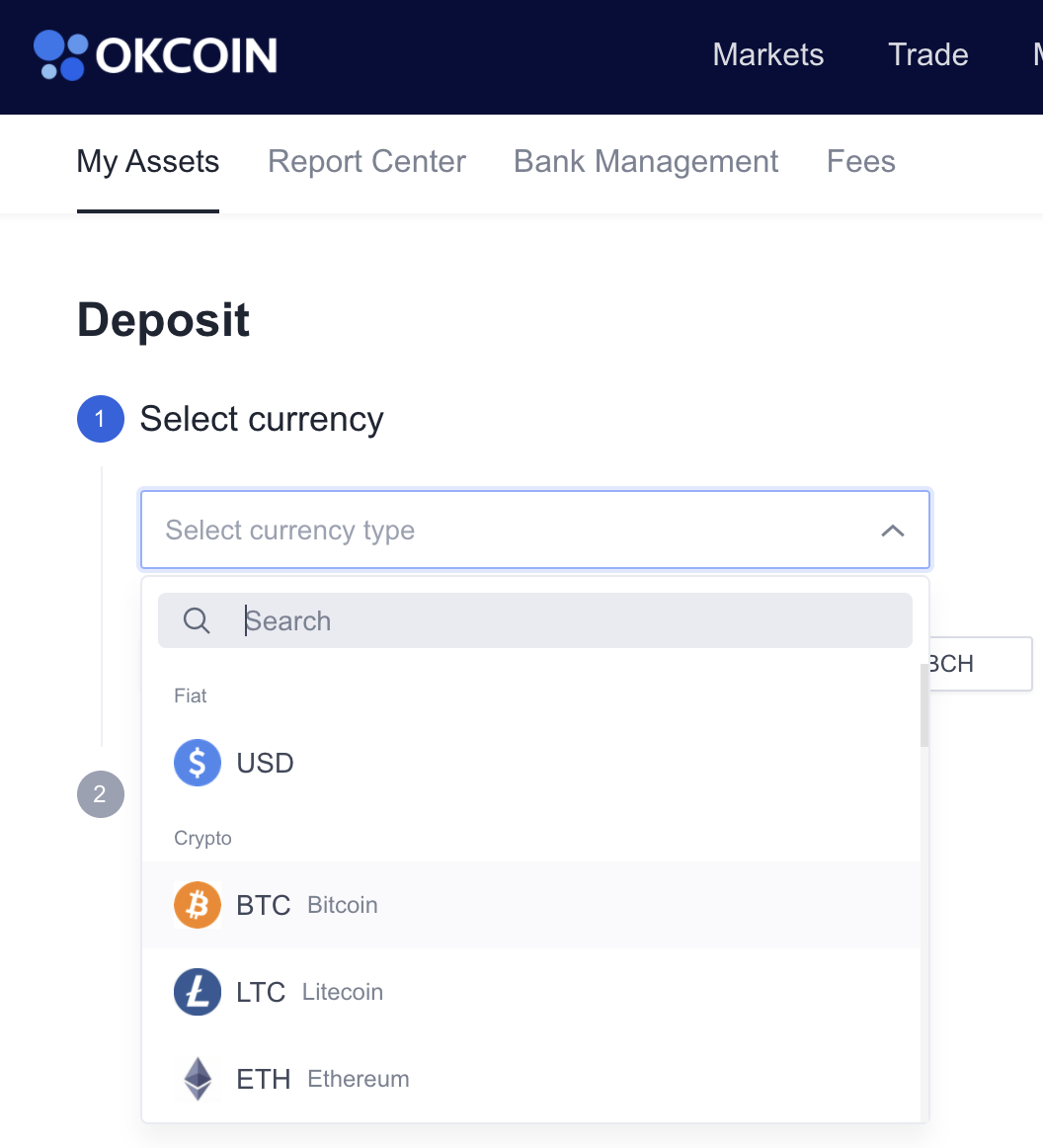 (Selecting crypto)
Selecting which OKCoin account to deposit into
You can deposit into your funding account or one of your trading accounts. If you're ready to start trading you should put it in your Spot or other trading accounts. Otherwise, you will have to transfer the crypto from your funding account to your preferred trading account when you're ready to trade.
Selecting your crypto address
Next, select the crypto address you're going to send the crypto. Be careful to use the correct address. If you send crypto using the wrong address it could take awhile to get it into your account.

(Using a Bitcoin address)
For BTC: If this is your first-time OKCoin will generate a Seqwit address for you automatically. Otherwise, your last used address will automatically be selected.
For EOS: Add the deposits tag into the memo to make sure it goes to the correct wallet. Without the proper info in the memo, your crypto could take awhile to get to your account.
Other crypto may have different requirements.
Note - The term "deposit," as used here, means transferring fiat from your bank account into your OKCoin account. OKCoin is not carrying out, and does not intend to carry out, any deposit-taking business.