You can deposit cash to your Okcoin account with PrimeX if you've completed identity verification level 2. You'll need to log in to your PrimeX account and add the Okcoin deposit order ID to send cash.
We don't charge fees for PrimeX deposits, but you may be charged different fees depending on your bank. Your funds will usually be available in 1-2 business days. You can have up to 10 open deposit orders at the same time.
You can also learn more about other cash deposits.
Log in to your Okcoin account on the website. We currently support deposits and withdrawals on the website only, but we're working to add them to the mobile app. Follow one of the ways to start your deposit:
Go to the Assets drop-down in the navigation menu and select Deposit.
Go to the Assets drop-down > My assets > Deposit.
Go to your Dashboard > My assets > Deposit.
2. Select currency
You can select any currency supported in your region (USD, EUR, etc.). If you've made deposits before, you'll see the most recent selections.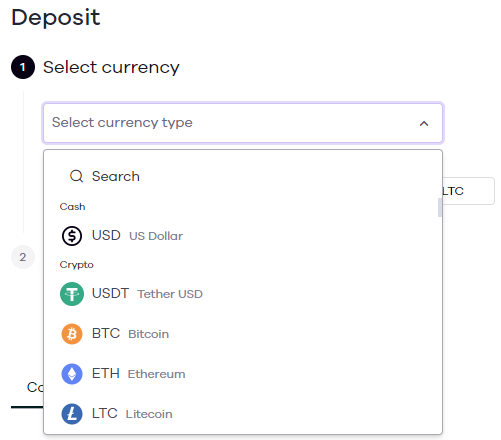 Selecting currency
3. Select the deposit method and receiving account
If you haven't added your PrimeX account yet, click Add account, enter the required info, and follow the instructions. We'll send you an email with detailed instructions. Once your bank account is added, you'll be able to select it in the drop-down.
Note - The name you use for your PrimeX account must match your Okcoin account. Otherwise, they can't be linked.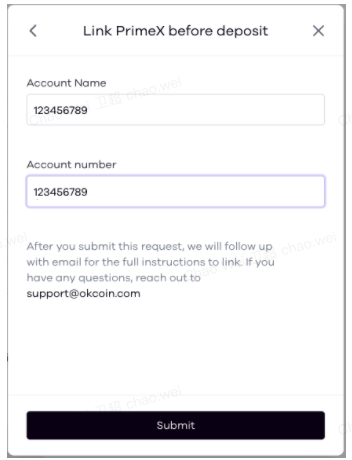 Adding PrimeX account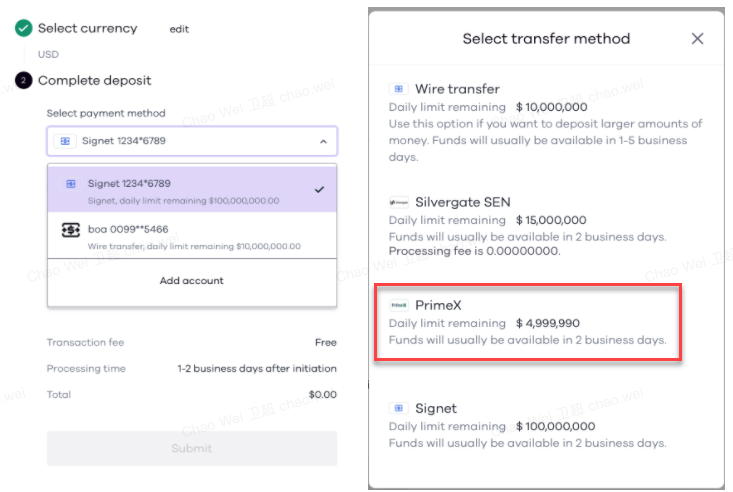 Selecting PrimeX for deposit
Once you've selected your PrimeX account, you need to select your Okcoin account to receive this deposit. You can send cash to your funding or trading account. If you're ready to start trading, you should select a trading account. If you deposit to your funding account first, you'll have to transfer cash to your trading account to start buying crypto.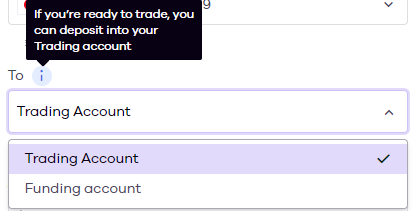 Selecting receiving Okcoin account
4. Enter the amount and submit the request
Enter how much you want to deposit. Minimum limits depend on your bank, while maximum limits are based on your identity verification level. Learn more about cash deposit limits.
You can check the amount and processing time before confirming. Submit your request if everything looks good. We'll show you further instructions right after that.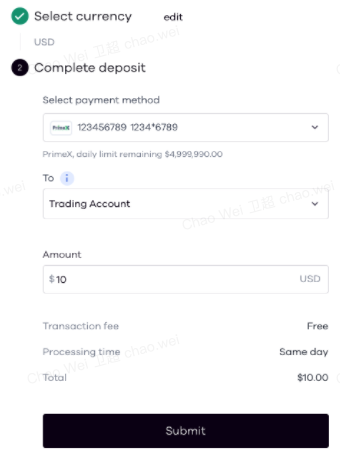 Checking deposit details
To send a deposit from your PrimeX account, do the following:
Log in to your PrimeX account on the official Prime Trust website.
Start the money transfer process.
Copy your Okcoin deposit order ID and paste it to the Reference field.
Review and submit the transfer.
We'll send you an email with detailed instructions. You'll also receive a confirmation email once your deposit has been processed.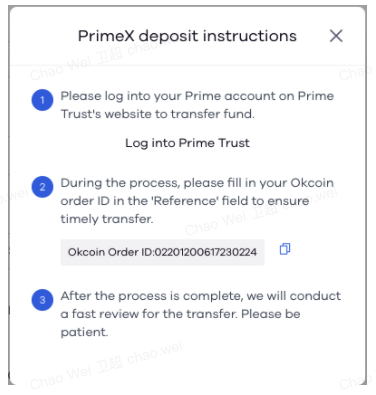 PrimeX deposit instructions
Note - The term "deposit", as used here, means transferring cash from your bank account into your Okcoin account. Okcoin isn't carrying out, and doesn't intend to carry out, any deposit-taking business.