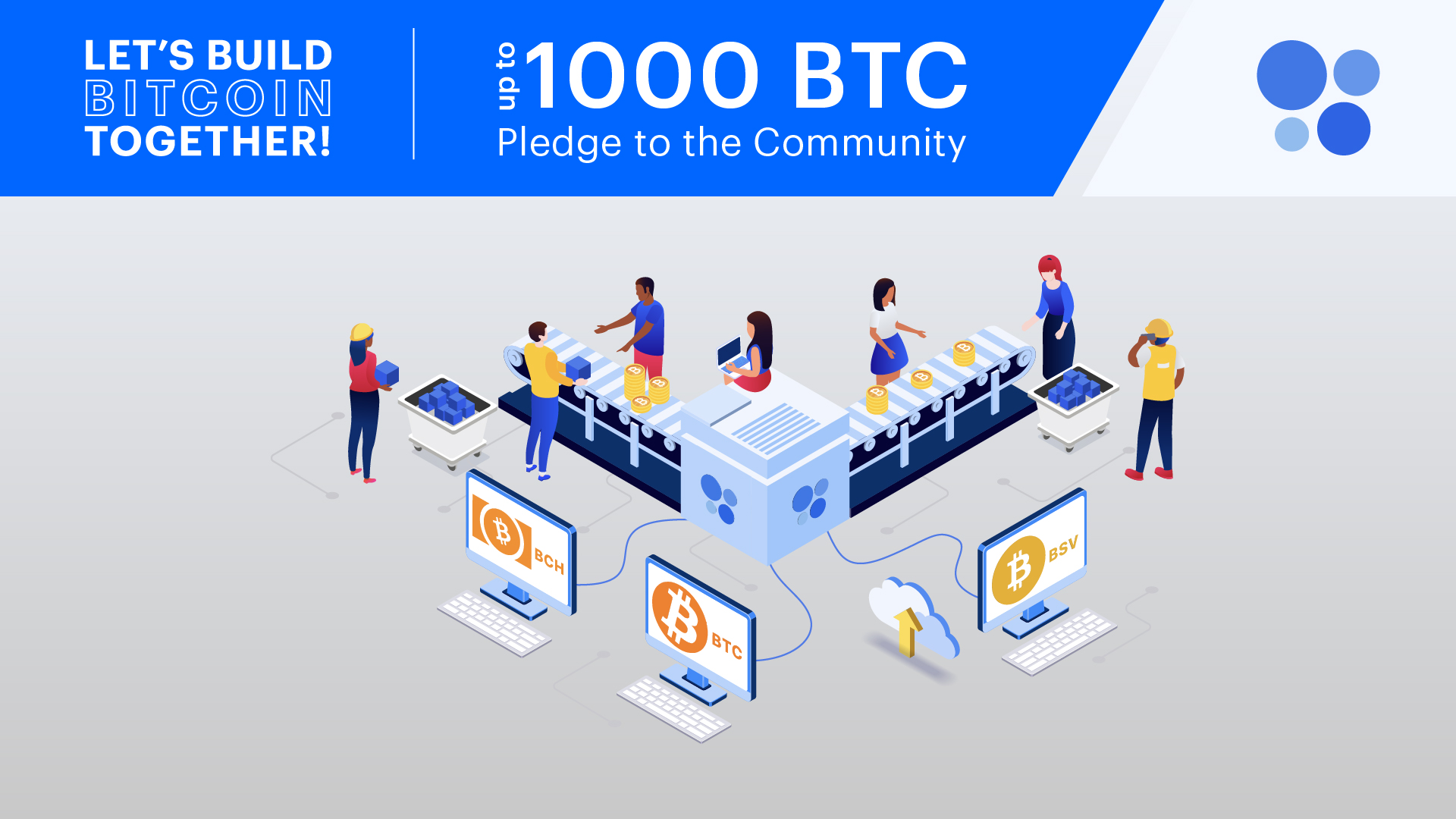 Today, we're announcing Let's Build Bitcoin Together!, our pledge to donate up to 1,000 BTC to the development of the ecosystem, and we need the community to get involved and help us decide how to divvy up the donation.
How does it work?
Individuals must visit OKCoin.com and become eligible to vote. For each vote received, OKCoin will send 0.02 BTC (or the equivalent of BCH or BSV) to the selected project on the voter's behalf.
How do I get a vote?
It's simple. In order to vote, we need to verify that you are really you, and not a bot trying to sway the results. There are three steps you must complete before you receive your vote:
Create an OKCoin account and pass KYC Level 2;
Deposit $100 or €100 into your account; and
Deposit, or purchase, $100 worth of any supported cryptocurrency
All new users must have 100 USD or EUR worth of fiat and $100 worth of cryptocurrency in their OKCoin account, at the same time before, voting. Once these steps have been completed, you will receive a vote within 15 minutes. After submitting your vote, you are free to withdraw your funds immediately or start trading! We want you also be a supporter of OKCoin; bots not welcomed.
What if I already have an OKCoin account?
If you had an OKCoin account prior to the start of the campaign, passed KYC Level 2, and have made both the fiat and crypto deposits, then your account has already been verified. You will automatically receive a vote at the start of the campaign.
Please proceed to the voting page and cast your vote!
How long will the campaign run for?
Voting will start on September 3, 2019, at 6:00 am PT and end of September 27, 2019, at 9:00 pm PT.
Where can I learn more about the campaign and projects?
Visit our Let's Build Bitcoin Together! webpage for all you need to know about the campaign and to see how much cryptocurrency has been or will be donated. You can also check out our blog or our medium page for more information about the projects and OKCoin's latest updates.
Where can I see the official rules and terms & conditions?
Please refer to our Official Rules for Let's Build Bitcoin Together and Terms & Conditions announcements.