1. After logging in, you now are on Level 1.
Note: for Level 1, we do not support any trading at the moment!
If you want to apply for Level 2 verification, please click on "Level 2" section. Choose the Identification document type that is easy for you to provide. Upload the qualified documents and fill in the basic information in English.
Note: Please ensure the consistency of the information you filled in and your documents.
1.1 For the Personal Information part, please input your surname and given name, choose your nationality and Living Country. Then click "next".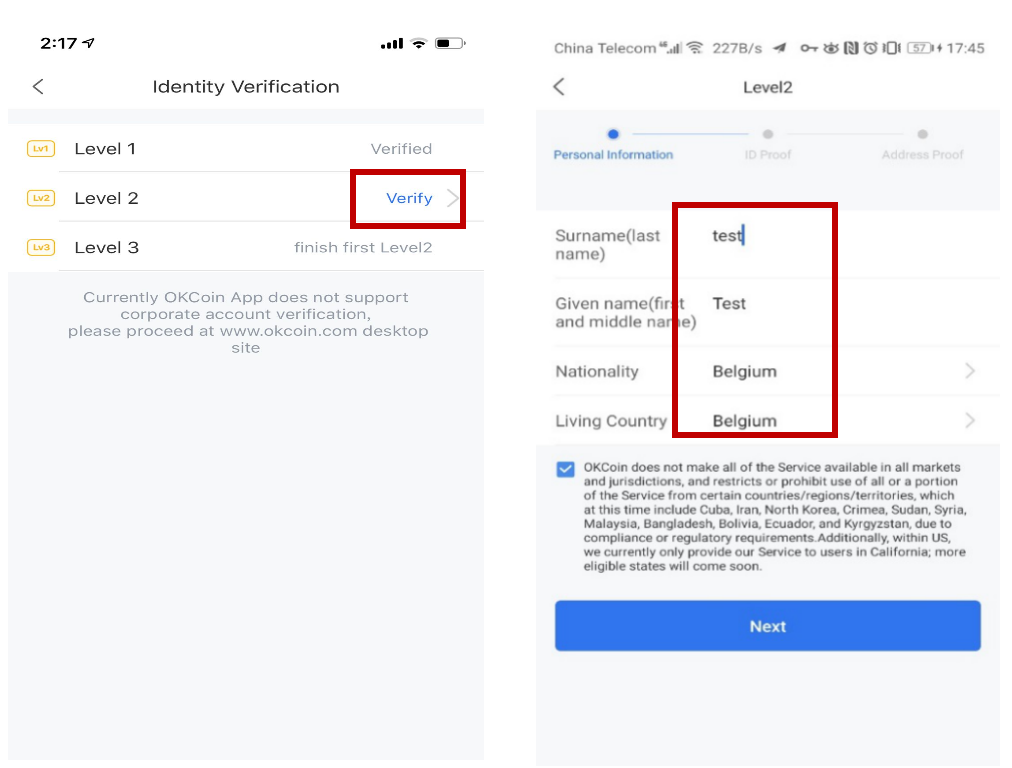 1.2 For ID Proof part, please select the type of identification document, upload docs and input basic information. Then click "Next".
Note: Please ensure the consistency of the information you filled in with your documents. The documents should be in JPG / JPEG / PNG format. Please make sure that the image you uploaded is clear and file size is under 5MB.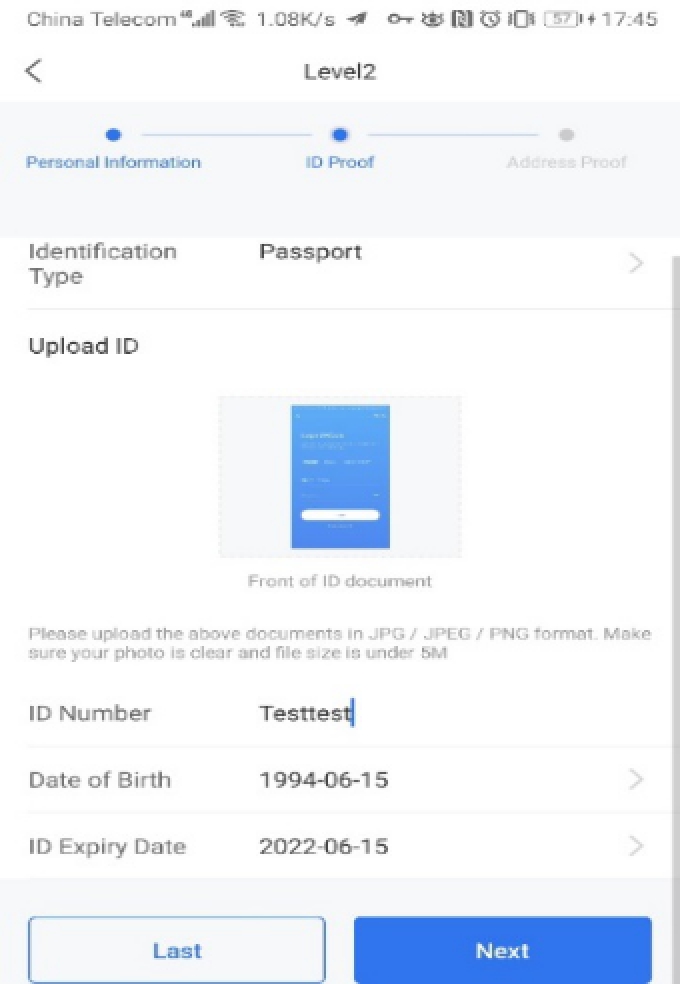 1.3 For address proof, please fill in your address information in the blanks and upload qualified address proof.
Note: Please provide your current living address information in English. For the address proof type, please click the "Supported Types" shown at the bottom of this page for reference. In order to save your time on verification, please make sure all the information filled in and documents provided are correct and qualified.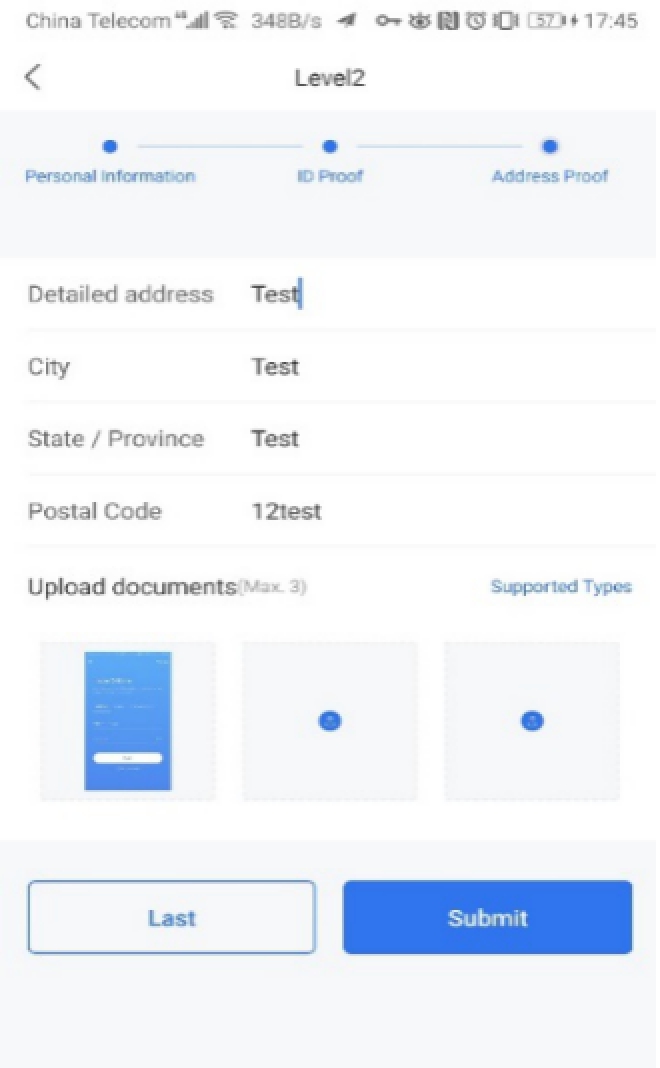 After checking all the information, please click the "Submit" button. Your application will be verified ASAP.