After registering or logging in, you will start on the Home Tab. To do identity verification, tap on the profile icon in the top right corner. This will take you to the Profile Settings page.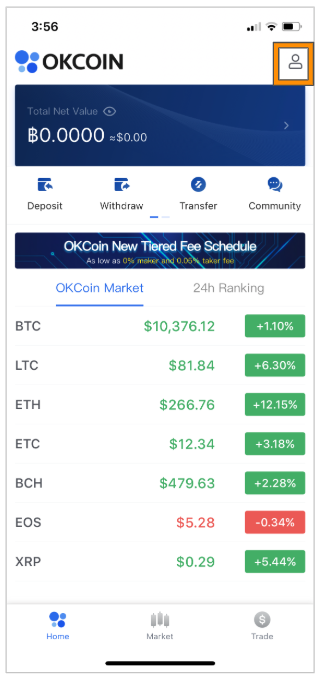 On the profile settings page, tap on the 'KYC Verification' button to do Identity Verification.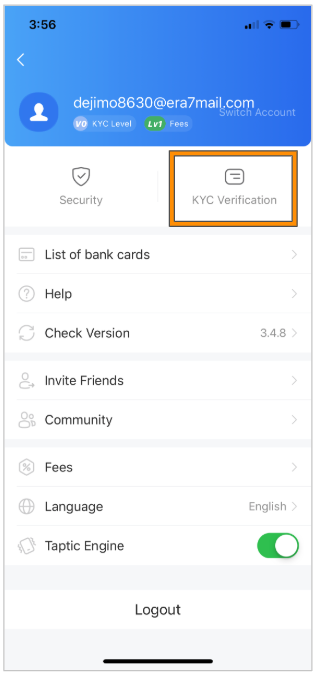 You will then arrive on the Identity Verification Overview page. You will need to pass Identity Verification Level 1 to begin depositing and trading. Tap on the 'Verify' button in Level 1 to proceed.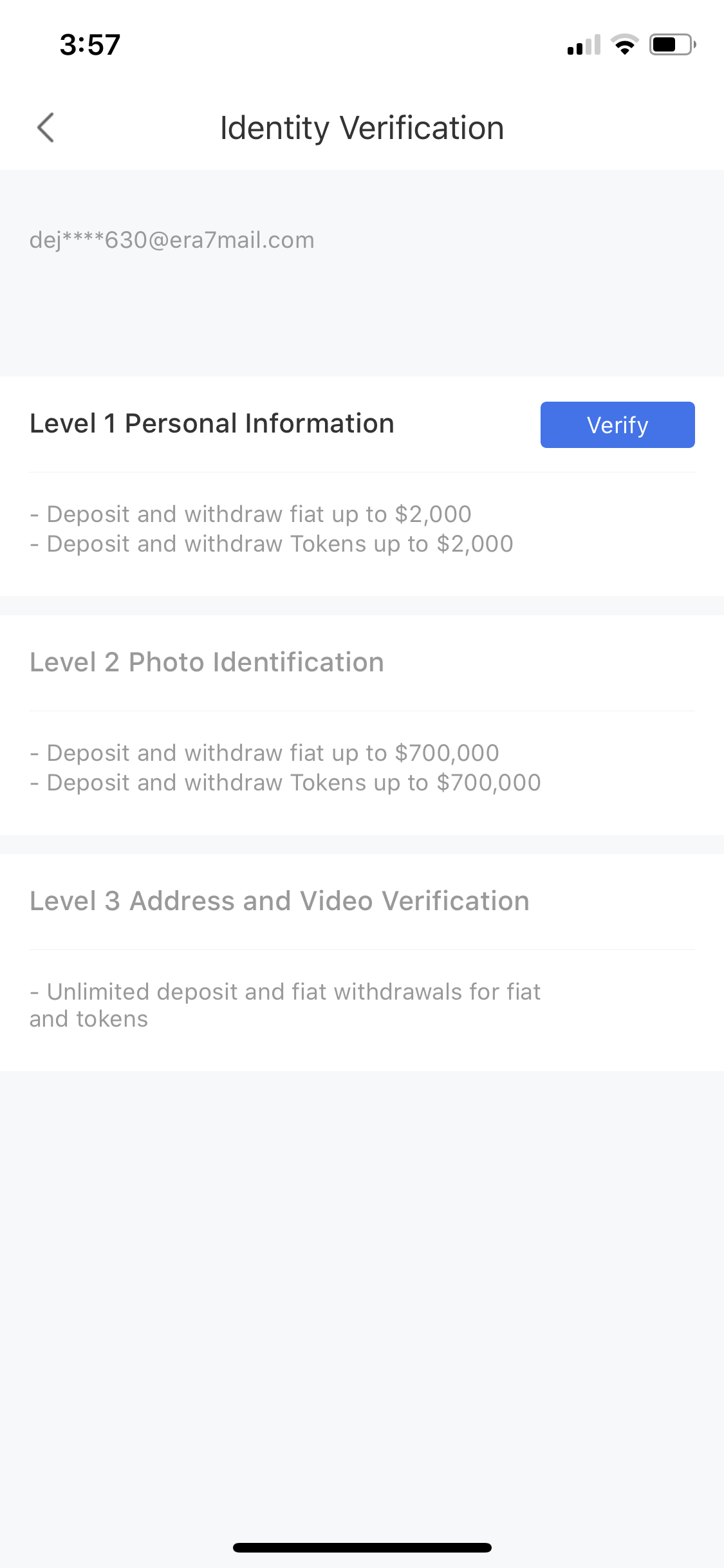 After tapping 'verify', you will be taken to a simple form for Identity Verification Level 1.
This form will require basic info such as Nationality, Legal First and Last Name, Date of Birth, Country and State of Residence, Street Address, and Document Identity Type and Number.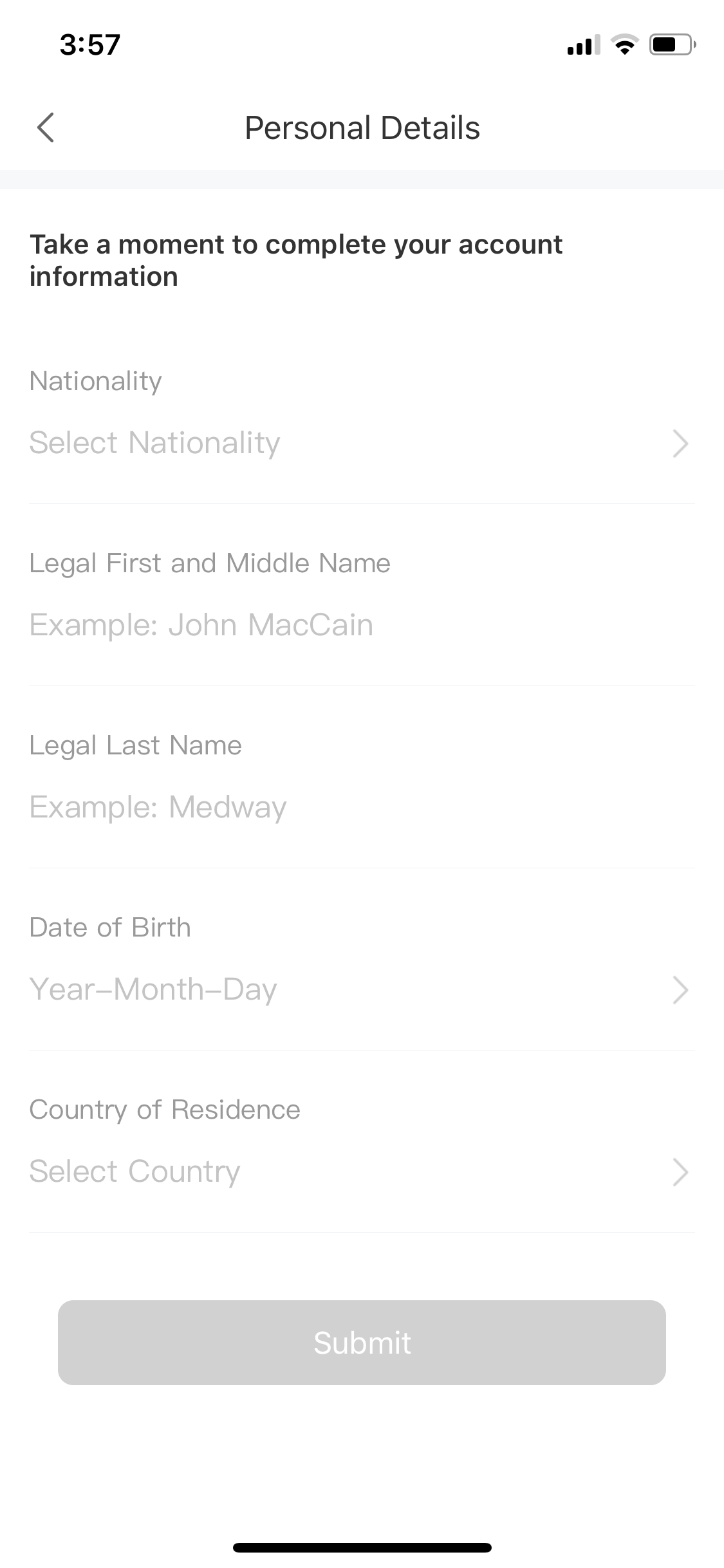 Please ensure the information you fill in is consistent with your documents.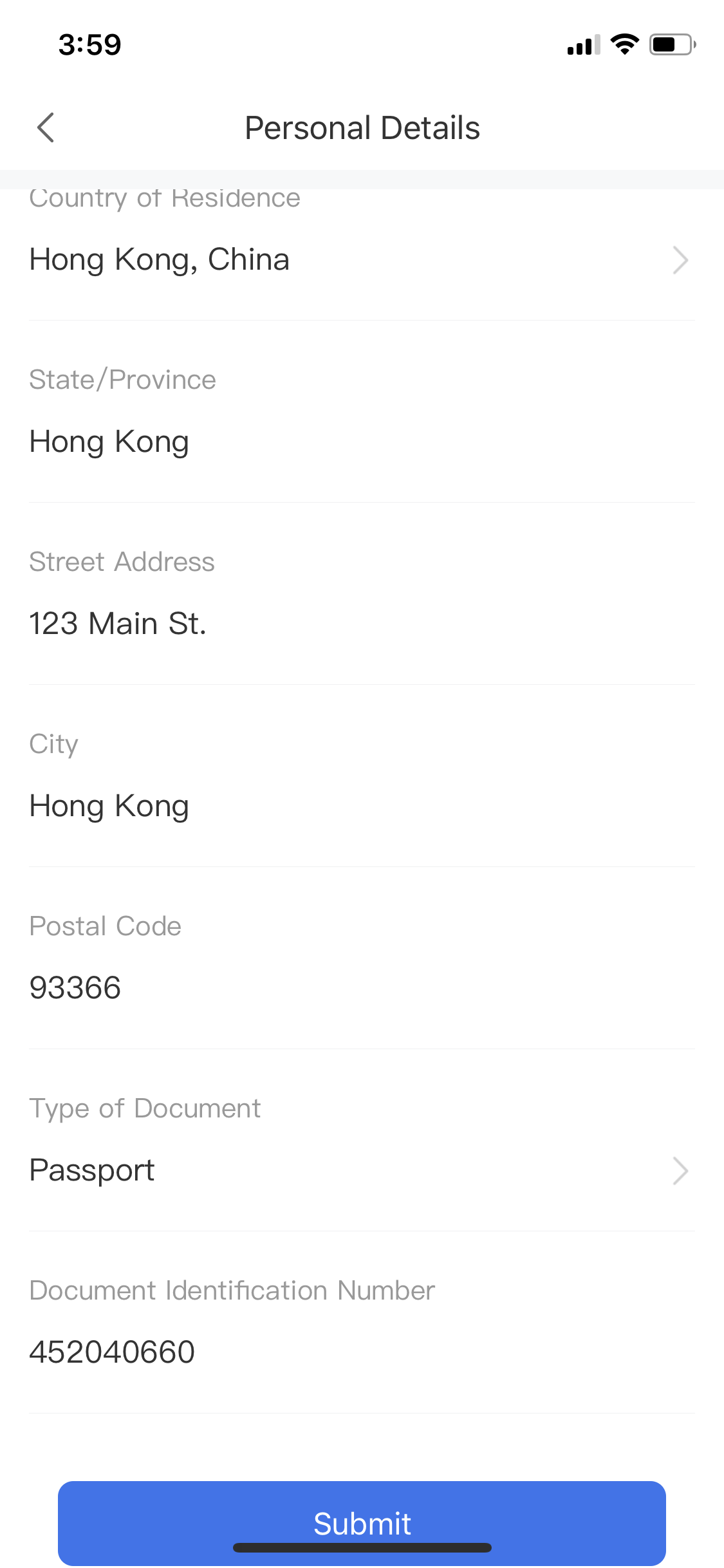 When all information is ready, tap the Submit button. If your info is verified successfully, you will pass Identity Verification Level 1 immediately and be shown the confirmation screen.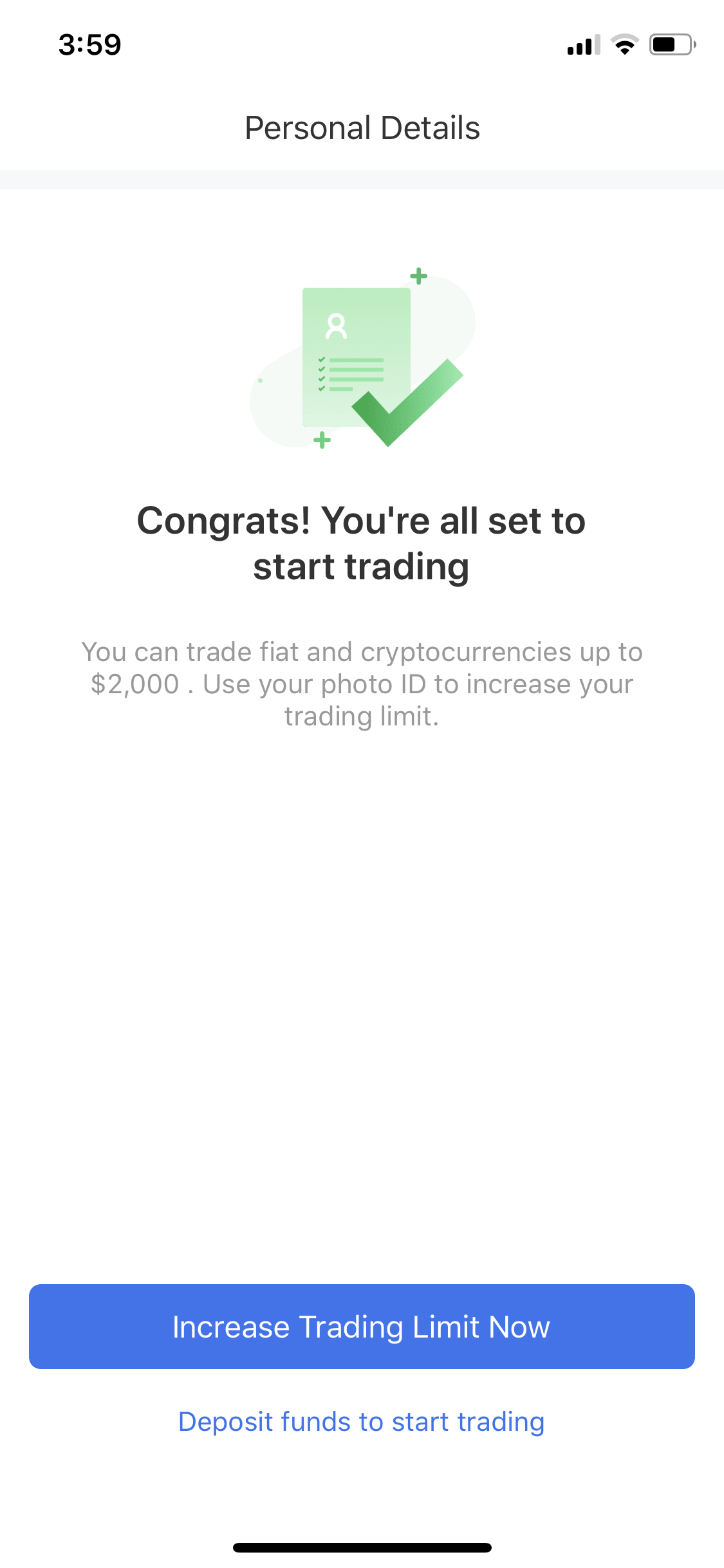 At this point, you are able to start depositing and trading.
You will be presented with the choice to 'Deposit Funds to start trading" or 'Increase Trading Limit Now'. If you choose to increase your trading limit now, you will be taken to Identity Verification Level 2.