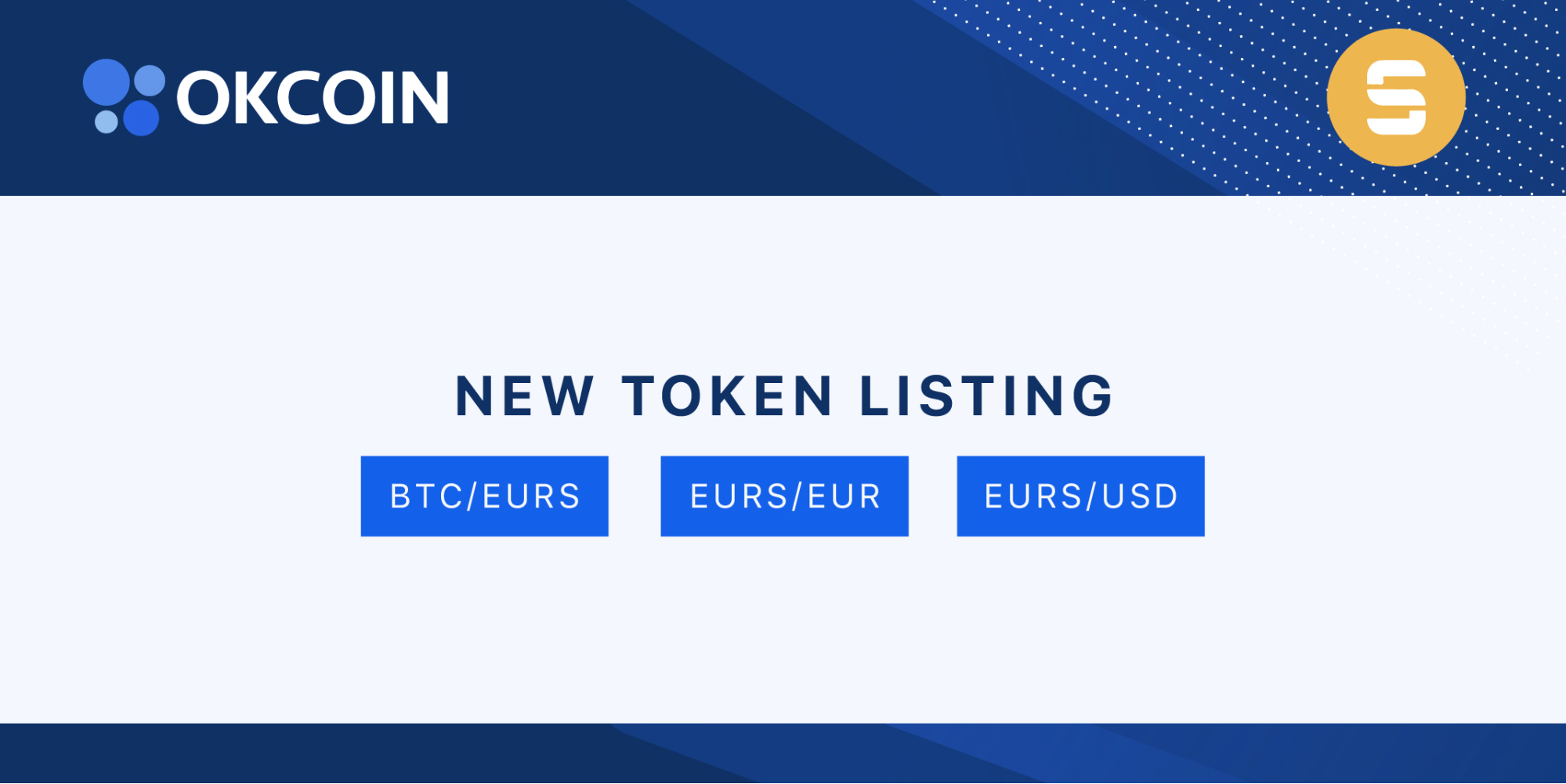 We are pleased to announce that Stasis EURS (EURS) is now listed on our platform. EURS is a Euro-pegged stablecoin that provides traders an alternative to the US dollar-denominated market. We are very glad to introduce EURS to our users. 
Please note the following market opening schedule (PST):
Deposit & Withdrawal: Friday, July 5, 2019 at 12AM
Spot Trading (EURS/USD, EURS/EUR, BTC/EURS): Monday, July 8, 2019 at 12AM
Stay tuned for more updates soon. 
OKCoin
July 4, 2019