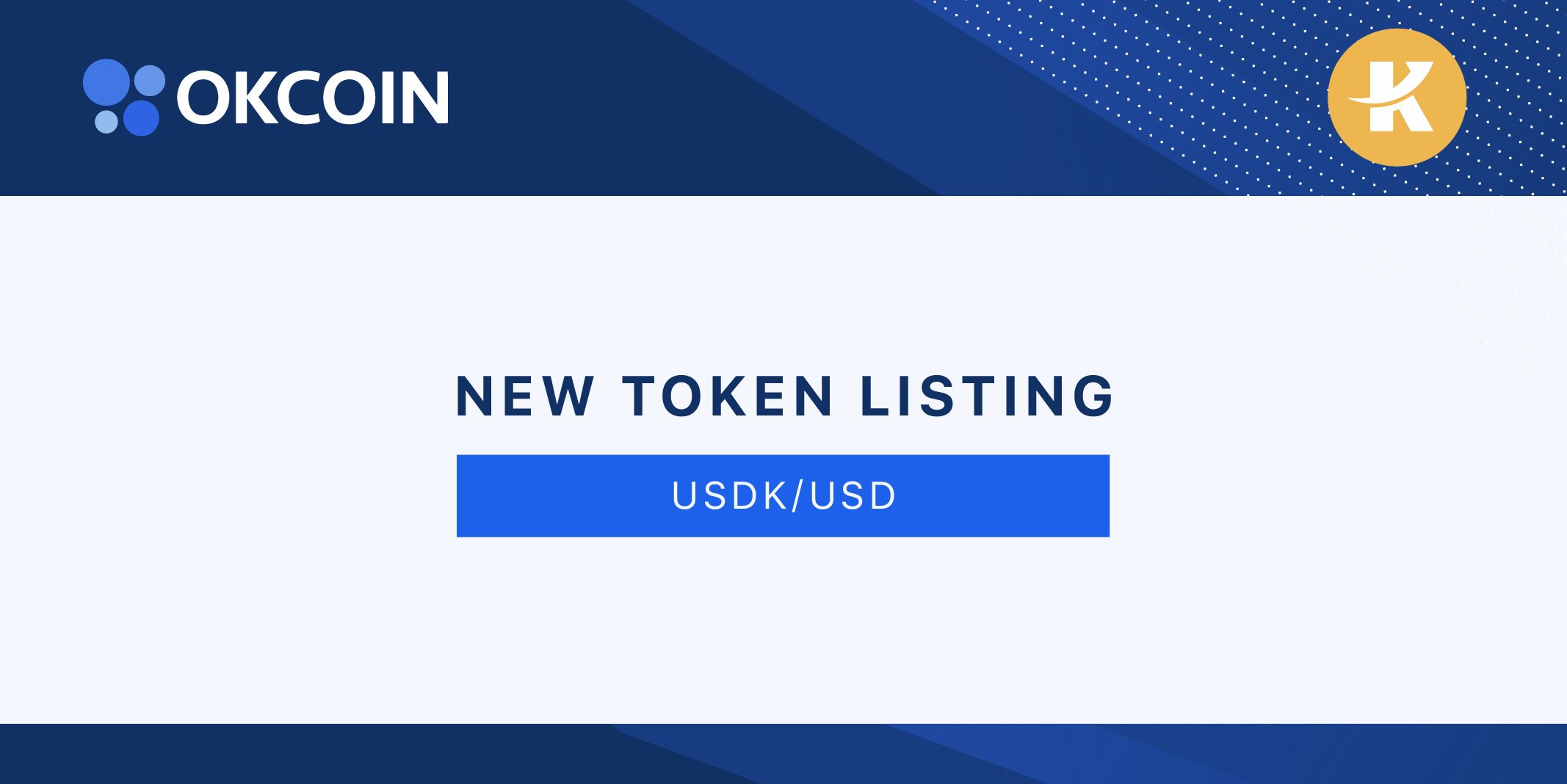 Dear Valued Customers,
We are pleased to announce that as of 1AM PST, USDK has been added to our USD trading market. OKCoin users outside of the United States and European Union may now deposit, withdraw, and trade USDK.
USDK is a stablecoin issued by Prime Trust, a US-licensed trust company, with technology provided by OKLink. Powered by the blockchain, each USDK is backed by 1 USD held by Prime Trust. Click here to learn more about USDK. 
Risk Disclosure: Trading digital assets involves significant risk and can result in the loss of your capital. You should ensure that you fully understand the risk involved and take into consideration your level of experience, trading objectives, and seek independent financial advice if necessary.
As always, we wish you a pleasant trading experience at OKCoin and will continue to provide you with stable and reliable products and services!

OKCoin
June 26, 2019