Dear Valued Users,
In efforts to further concentrate liquidity in our primary trading pairs, we will disable TRX/USD and ETC/USD margin trading, effective on June 4, 2019, at 3:00 am PT.
A. After Disablement: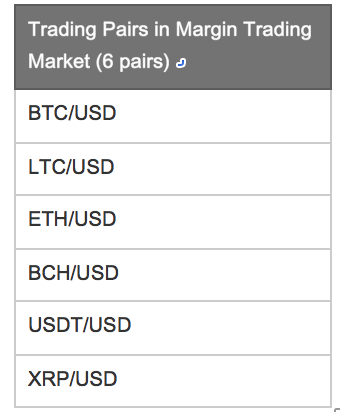 B. Note on Disabling Margin Trading:
After margin trading for TRX and ETC terminates, all open margin orders will be automatically canceled and all margin loans will be automatically repaid. To avoid unnecessary risks, it is recommended to cancel your open orders in advance.
The deposit and withdrawal of TRX and ETC, in addition to spot TRX/USD and ETC/USD markets, will not be affected.
Thank you for your support. We wish you a pleasant trading experience at OKCoin, as we continue to work at providing you with reliable products and services!
OKCoin
May 31, 2019