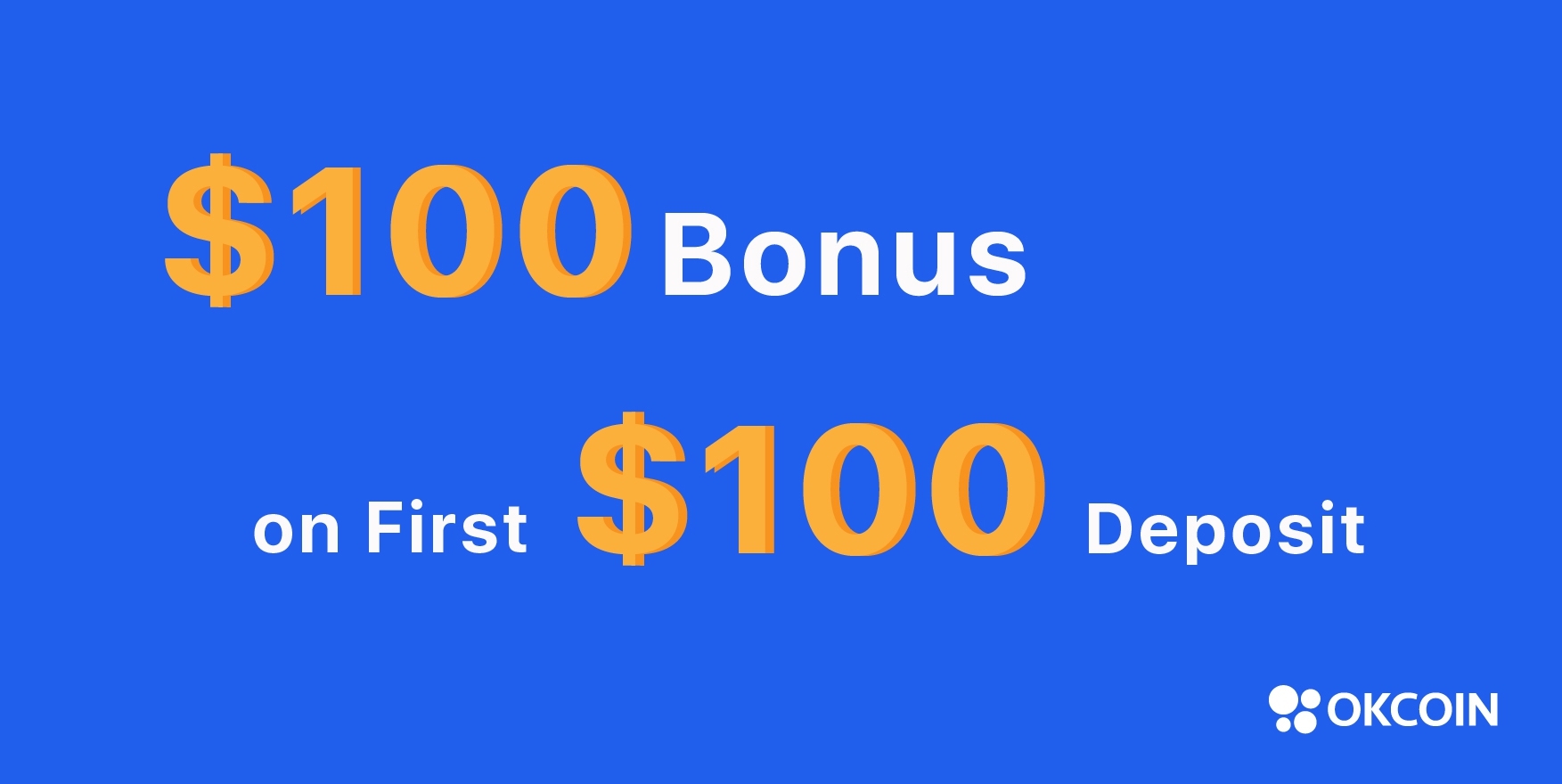 We are running a new promotion to welcome new users to OKCoin. New users who deposit any digital asset plus a minimum of $100 will receive a bonus of $100 worth of BTC! Details are as follows:
Promotion Period
Start: April 26, 2019, 12:00 am PST
End: May 9, 2019, 9:00 am PST
Rules
Complete both deposits within the promotion period to qualify for the bonus: a) Deposit $100 or more onto OKCoin via our bank transfer channels, and b) Deposit any amount of a supported digital asset onto OKCoin
Limit one entry per user
Deposits must be made and completed within the promotion period
Valid only for first time USD deposits. Users who have already deposited USD are not eligible for this promotion
Rewards
The bonus of $100 worth of BTC will be credited to your OKCoin account one week after the promotion ends
The bonus amount will be calculated based on the BTC/USD exchange rate as expressed on OKCoin at 12:00 am PST on May 10, 2019 
Thank you for choosing OKCoin. Happy trading!
OKCoin Team
April 26, 2019
**OKCoin reserves the right the modify this promotion at any time**