1. After logging in, click the "Assets" dropdown menu and choose "Savings" under Accounts in the left-hand navigation menu.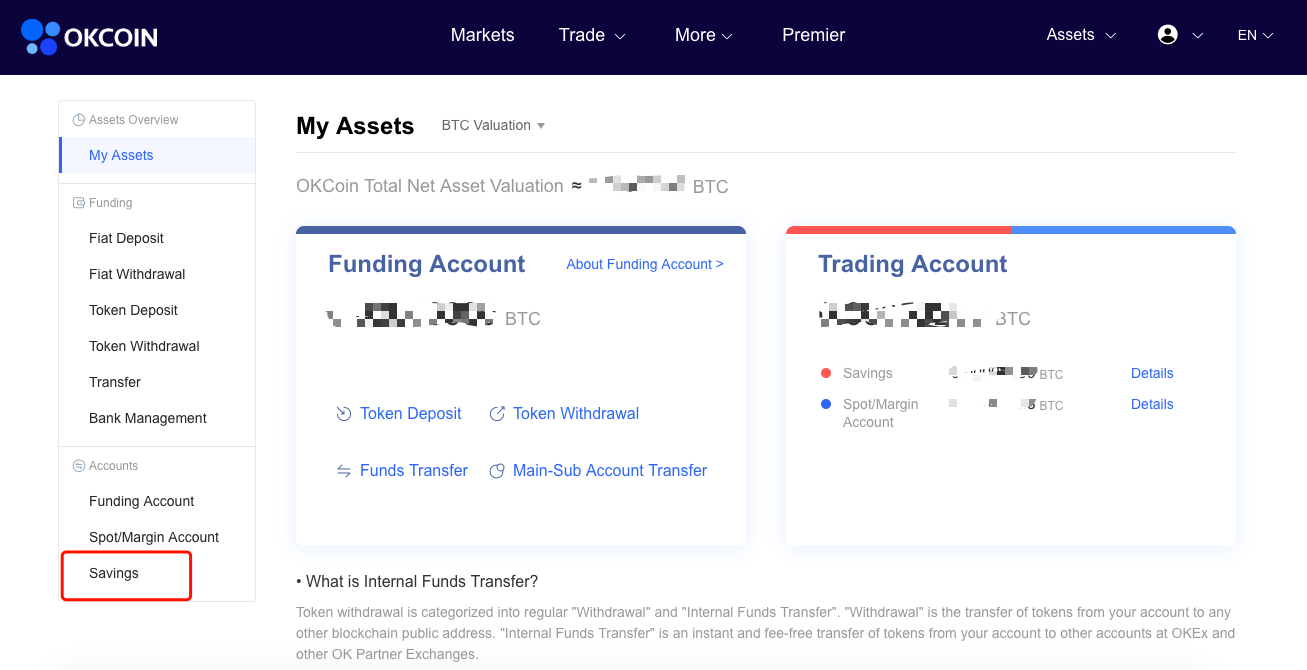 2. Please read and accept the Savings Service Agreement in order to participate in Savings.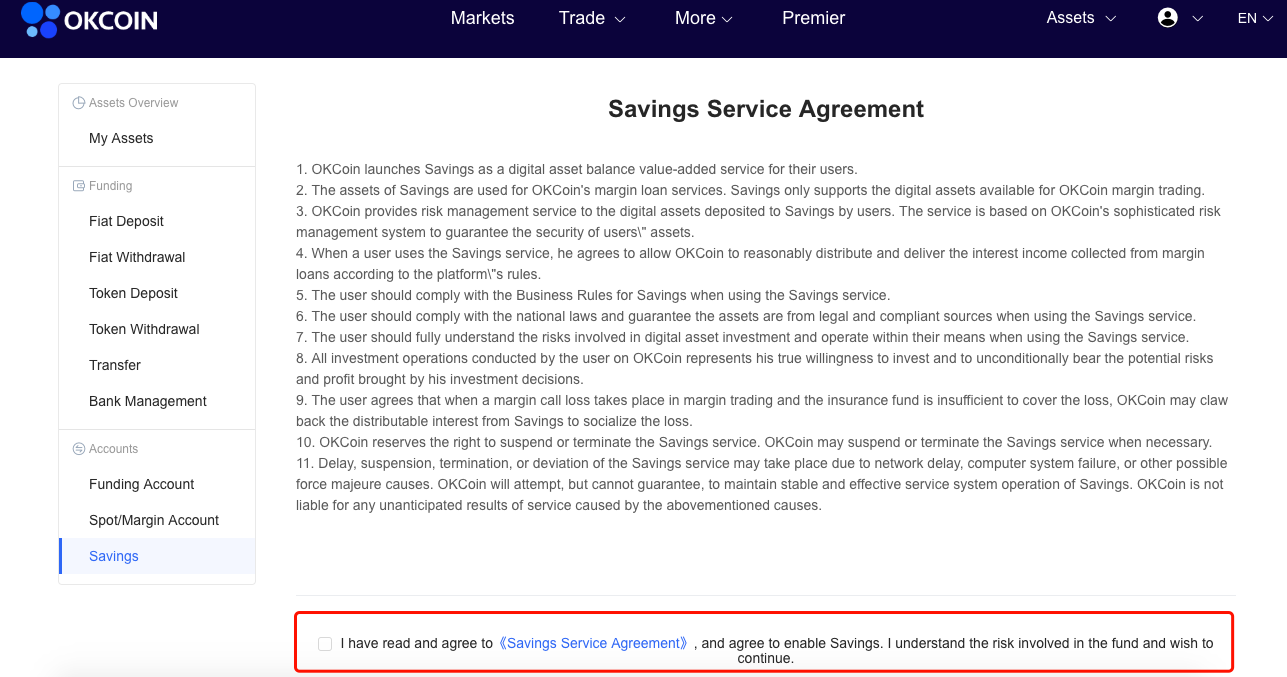 3. You can use your various accounts (Funding, Spot, and Margin) to transfer funds to and from your Savings. Click on the "Transfer" function on the left-hand navigation menu, choose the desired currency, and indicate the transfer direction between accounts.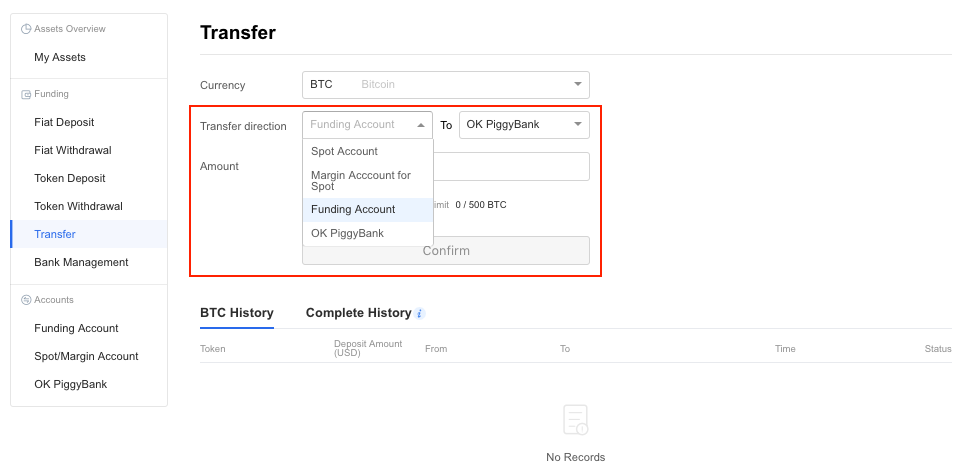 4. You can see the status of your Savings by clicking on the Savings account on the left-hand navigation menu.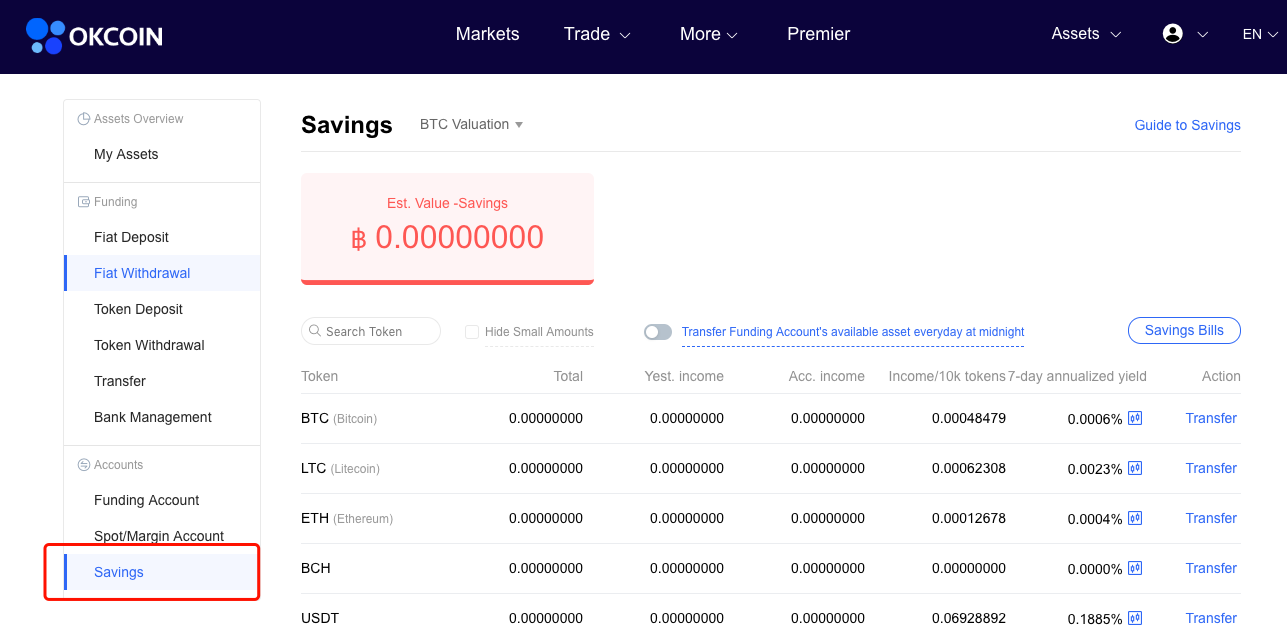 You may enable the "Transfer My Wallet's available asset every day at midnight" function which automatically transfers the positive balance of assets supported by Savings from your Funding Account into your Savings account.
You may also view your Savings history by clicking on "Savings Bills" on the top right corner.
Note:
No interest income will be accrued on the first day of depositing. Interest will be accrued from the 2nd day (after 00:00) and paid on the 3rd day (after 00:00). The interest income paid will be automatically transferred to and accumulated in the your Savings account.
The fund transfer time may be delayed due to system processing.
OKCoin
July 10, 2019