Dear customers,
We will upgrade the asset management system today to streamline the user experience of deposits and withdrawals. Changes are as follows:
1.Addition of Bank Account Management Page / Improved Bank Account Adding Procedure
Select "Account" to enter your asset management page and navigate to Bank Account Management on the left menu. You can now easily add / remove / edit bank account information for deposit and withdrawal.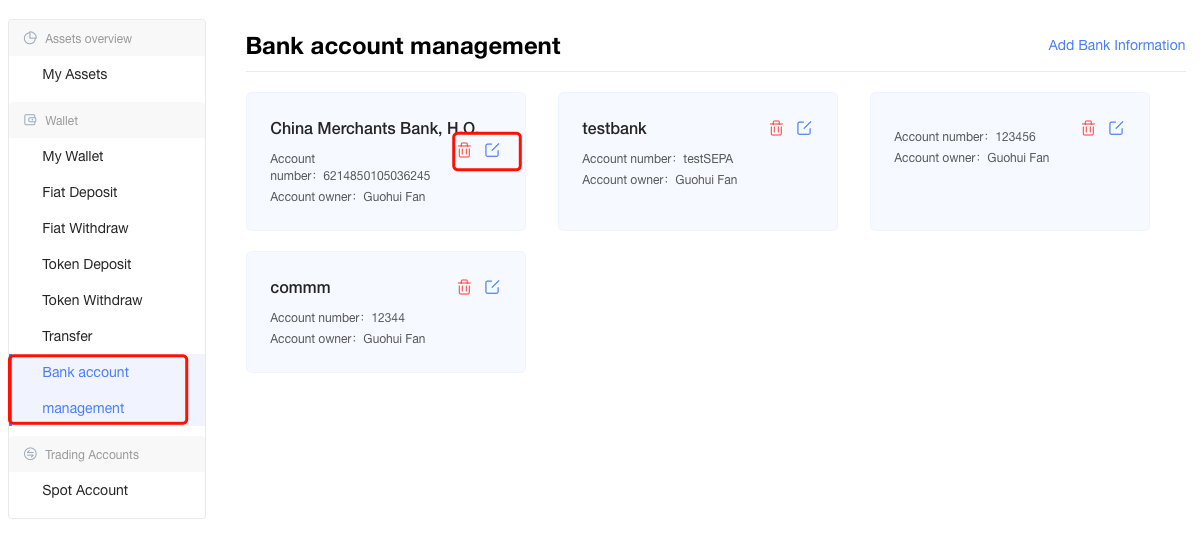 The page for adding bank accounts will also be enhanced. Bank accounts are now categorized by the transfer types, helping our users to set up the account more easily.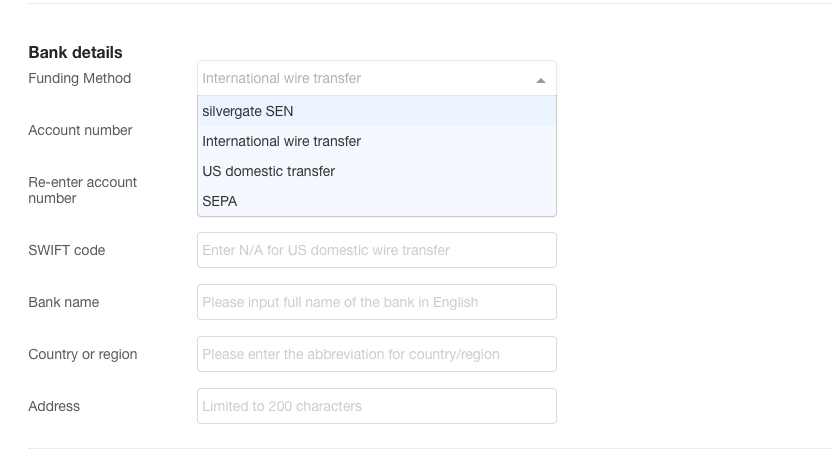 Silvergate SEN – This option is available for users who are connected to OKCoin's Silvergate SEN. If your Silvergate SEN account is not connected to ours, you may apply by sending an email to silvergate@okcoin.com.
International Wire Transfer – This option is available for wire transfer users globally.
US Domestic Transfer – This option supports Fed Wire. Please make sure your account supports Fed Wire and you are a US citizen.
SEPA - Single Euro Payments Area. A payment-integration initiative of the European Union for simplification of bank transfers denominated in euro.
2.User Interface Enhancements for Deposits & Withdrawals
Details of the transaction fees are now shown on the deposit and withdrawal page. Users are now able to see a clear breakdown of the fees levied – whether by OKCoin, or a third party. The deposit and withdrawal limits, which are decided by your KYC level, are also shown on the page.