Identity verification is required to fully access the features of OKCoin. You may apply for individual or corporate account, but please note that all information submitted cannot be modified. Please make sure that you provide accurate information.
Individual Account
Identity Verification Level 1 requires only basic information, including nationality, name and passport ID. If you provide any inaccurate or fake information, you will have to assume all the consequences.
Identity Verification Level 2 requires proofs of your identification. Before performing the verification, please prepare the following:
Image of a valid international passport with a clearly visible expiration date
The photo on your passport must be clearly visible
The resolution of the image must be greater than 30dpi
The image must be uploaded in the file format: jpg, jpeg, png, or pdf. The maximum file size is 3MB.
Identity Verification Level 3 requires Proof of address and Video Verification
For proof of address, you may upload your driver's license or ID card. But if your address is not printed on the mentioned documents, please upload bills or statements which include your residential address and are issued within the last 3 months.
Corporate Account
A corporate account allows you to trade under the name of a company (in countries or regions we serve). It offers the same benefits as an individual account. You can authorize up to four nominated individuals to place trades and manage the account on behalf of the company.
Please register a new account at OKCoin first. Then, use the top navigation menu under the profile icon to go to "Identity Verification", then choose "Corporate Account". The review usually takes 3-5 working days.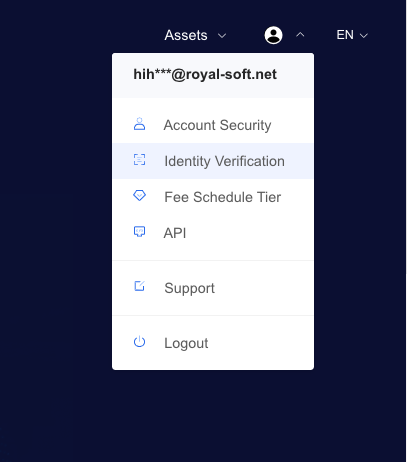 You will have to provide the information of your company, such as:
Country of registration
Company name
Former company name (if applicable)
Company name (local language)
Registration number
Date of incorporation, address
Shareholders and directors' information
And information including business registration, company memorandum, annual report, board resolutions and more