1. Login to Skype, select contacts, then click add contact.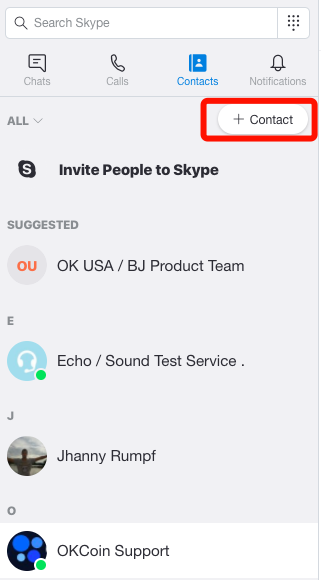 2. Search for "okcoinsupport", check the account's information by selecting the contact.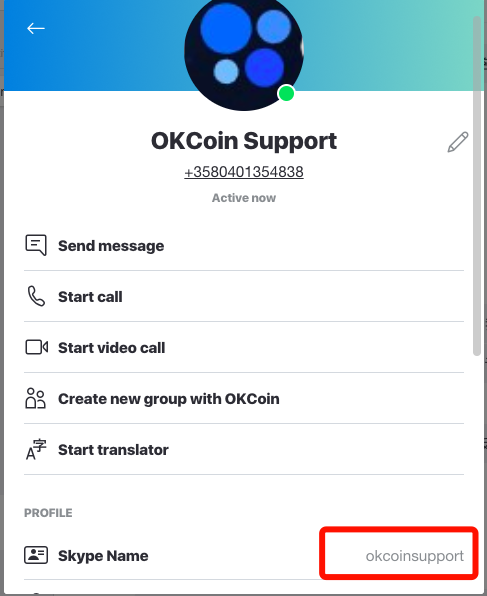 3. Please make sure that you have selected the correct account by confirming the following information:
- Our account ID: okcoinsupport (small letters without any space and symbols);
- Our profile picture shows our company icon on a red background.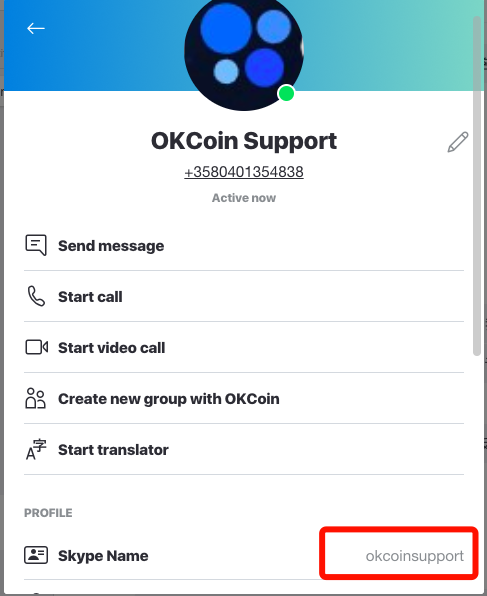 Once you have confirmed, please add us to your contacts, and wait for our team to confirm and start performing the video verification.