Under certain situations, video verification may be required for account security measures such as resetting the login password, disabling Google Authenticator, updating linked mobile numbers, and KYC level 3 verification. OKCoin uses Skype to conduct these video verifications. 
Please follow the steps below to add the OKCoin Skype account (okcoinsupport).
1. Login to Skype, select contacts, then click "+ Contact."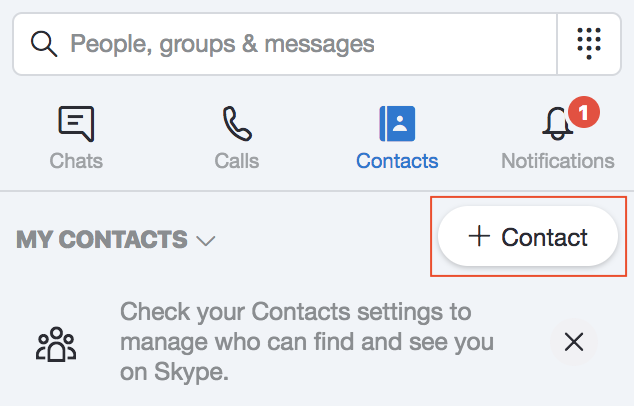 2. Add the account titled "OKCoin Support" (okcoinsupport).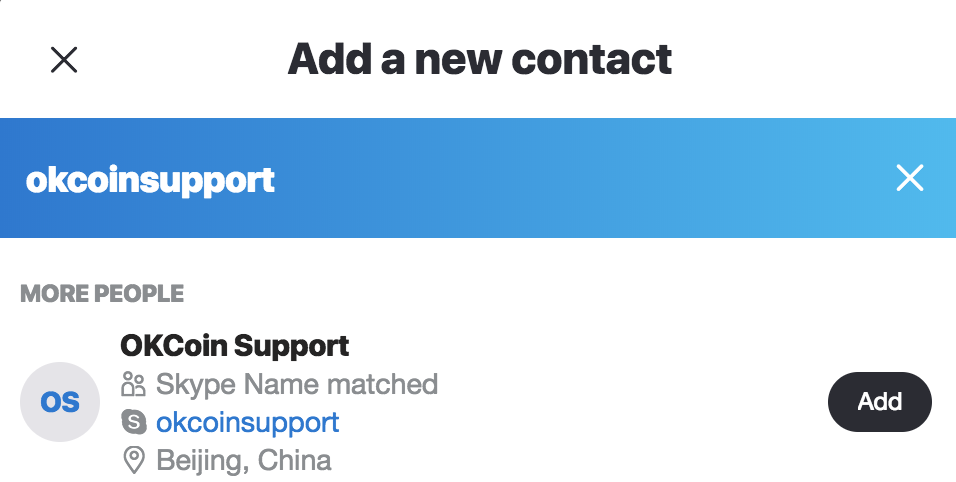 3. Please make sure that you have selected the correct account by confirming the following information:
- Our account ID: okcoinsupport (lowercase letters without any spaces, symbols, or other text)
Please be aware that there are other accounts that use the OKCoinsupport account name with minor differences. These accounts are not official OKCoin Support accounts. Do NOT add any other accounts to avoid leaking private information.
4. Once you have confirmed the correct account, please add us to your contacts, and wait for our team to confirm and begin the video verification process.
Should you have any questions at any stage of the process, please reach out to us at support@okcoin.com.
Last Updated: July 11, 2019