Withdrawal Conditions
To withdraw token value less than 2 BTC, you should finish Level 1 verification;
To withdraw token value more than 2 BTC, you should finish Level 2 verification;
To withdraw token value more than 50 BTC, please contact our business agent.
Token Withdrawal
On the Fund page, click "Token Withraw" on the left column.
Choose the token to be withdraw, add the withdrawal address.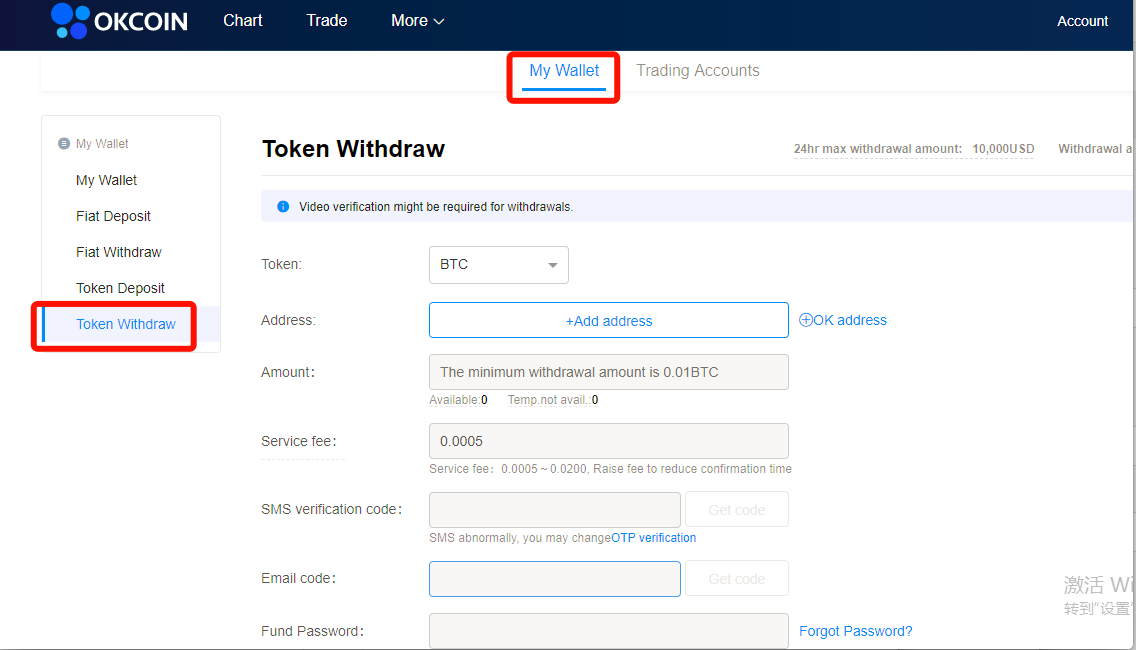 Fill out the "add address", which you can edit Label as reminder of this withdrawal.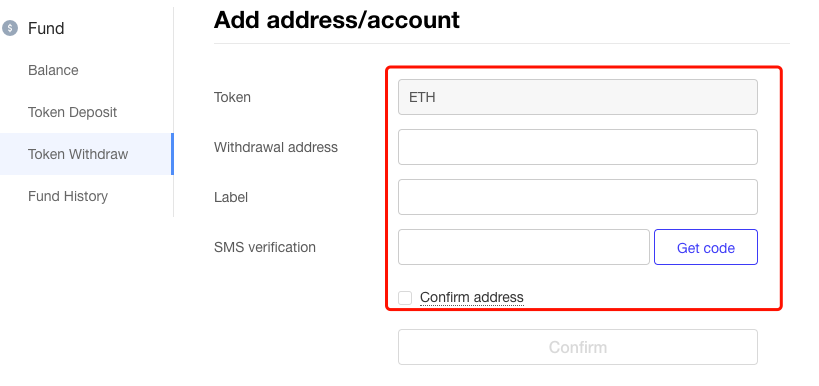 Fill-out the token withdrawal information click "Confirm withdrawal" to submit.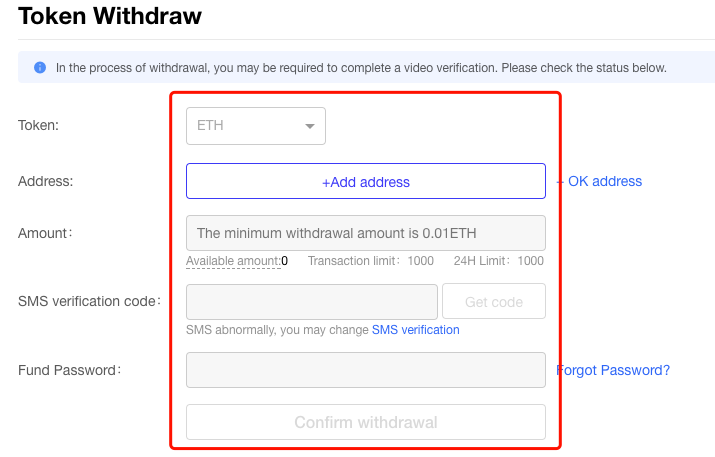 It takes 6 blocks confirmations for the withdrawal transaction to be completed, lasting several minutes to several hours depending to the network traffic conditions.