1. To link a mobile number, go to "Profile Settings" under the profile icon on the top right navigation menu and click "Add" next to "Link Mobile Number."

If your mobile phone number is unable to receive SMS codes, we recommend that you choose to link Google Authenticator.
2. To change the number associated with your email, please click the "Change" option and follow the steps to update the phone number associated with the account.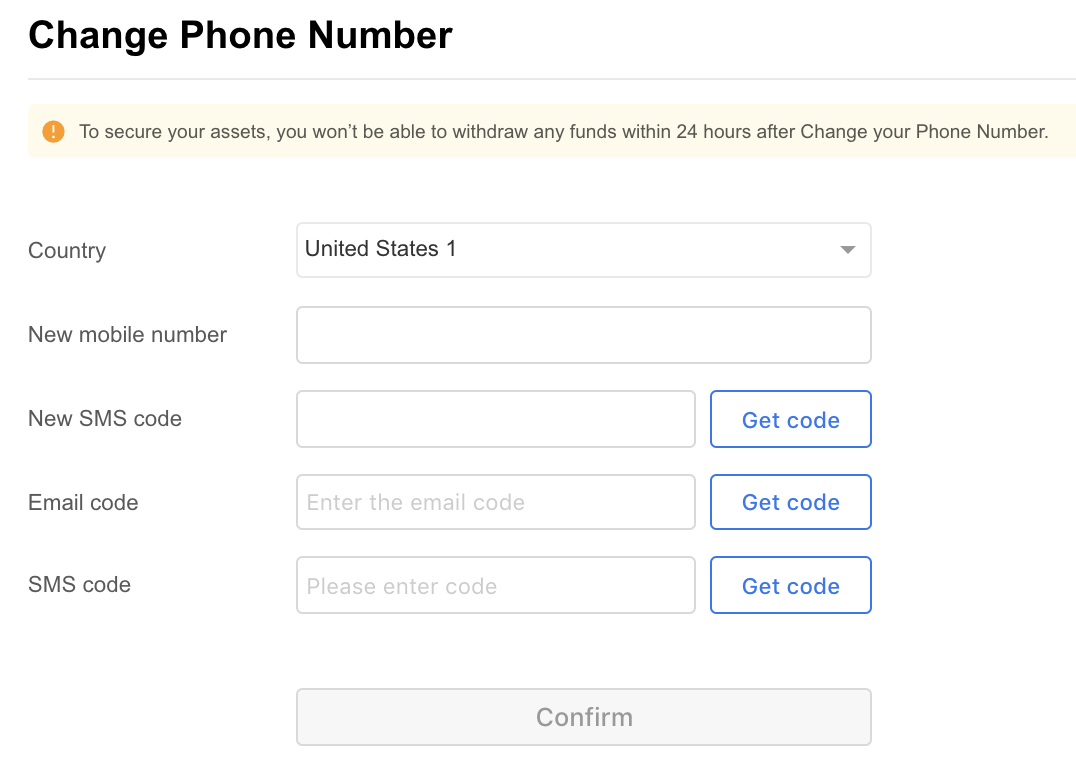 Please note that you will need the previous mobile number to receive the SMS authentication code.
3. To unbind the mobile number, please email support@okcoin.com. 
Last Updated: July 10, 2019