1.To bind mobile number, please visit the page : Security-Security-SMS verification.
If your phone number is unavailable to receive SMS code, we recommend you directly click Google Authenticator.
2.To change your binding cell phone number, you need the previous cell phone number to get SMS authentication code.
Please go to page Security-Security-SMS Verification, choose "change"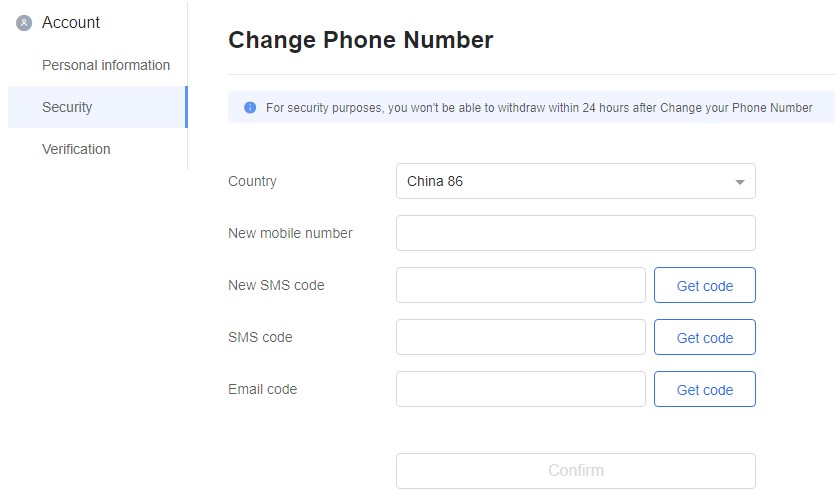 3.To disable mobile number,  please contact +852 5808 5768.